While face shapes obviously matter in choosing the right frame, one should not underestimate the power of choosing the perfect frame that goes best with your complexion. Fashion expert, Tan France, has it all figured out and is here to show us all once again how to be a confident and unapologetically authentic fashionista.
Determining Your Complexion
Surprisingly, there are two steps to determining your skin tone. First, you have to define the shade. Are you rather light, medium or dark? Then, second, you should check whether you have a warm or a cool undertone. In general, warm undertones have yellow, bronze or golden hues, while cool complexions possess more pinkish or blue colorings. 
If you are unsure about your hues, then don't worry! We've got you. There is a little trick, like all the good things in life always do. Just look into your jewelry box. Do you own more gold colored pieces or do you usually choose silver accessories? If gold jewelry suits you more, then you have a warm undertone and when silver is more suitable, then you are most likely cool toned. And in the third case, when both look great on you, well, lucky you, you are neutral. Pretty much everything looks good on you! Now that we know our skin tone, let's get to the heart of the matter – finding the right frames that flatter your unique complexion!
Frames that Flatter Light Skin Tones
Being on the lighter spectrum of shades and having a warm undertone means that soft pinks and browns will compliment you the most. As your complexion is already very delicate, Tan advises softer colors to avoid harsh contrasts. He suggests trying Attitude, as its clear acetate construction is very flattering against all skin tones.
If you're cool toned, then opt for more light blue or pearl colored frames. Tan recommends Dazzle. This stunning acetate and metal frame in blue will enhance your sophisticated features.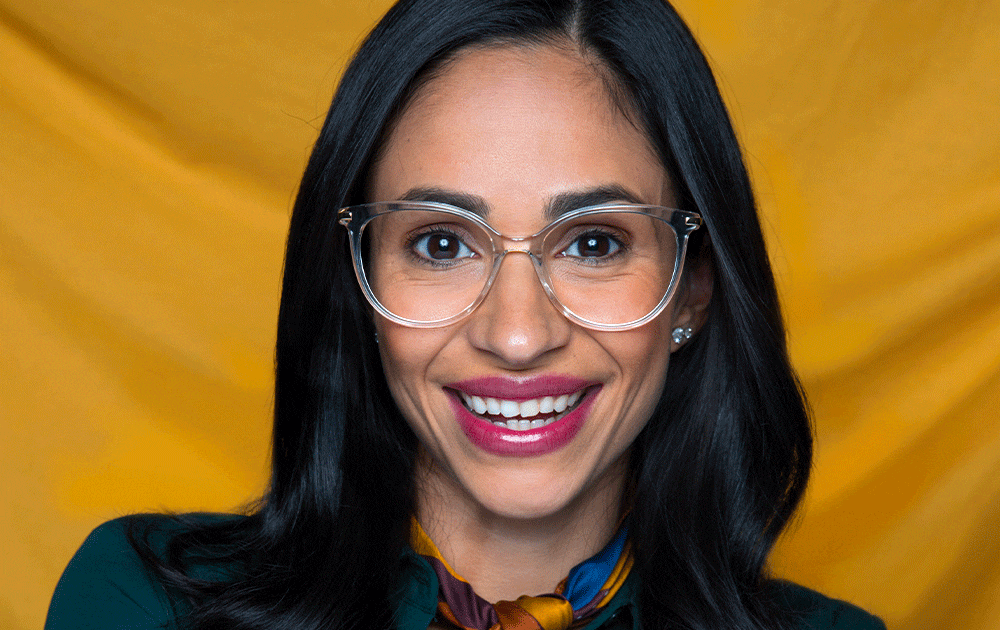 Attitude, in Clear
Frames that Flatter Medium Skin Tones
If your skin is moderately tanned and you have warm undertones, then tortoise and reddish colors are the most flattering. Actually, we recommend that you experiment with brighter colors as they add even more warmth to your complexion.
If you've got cool undertones, then Tan advises colors such as royal blue, emerald and bluish reds. Full-rimmed acetate frames Sequence in ocean tide are perfect for your complexion. The combination of colors is not only aesthetically pleasing, but somehow has a very soothing effect as well.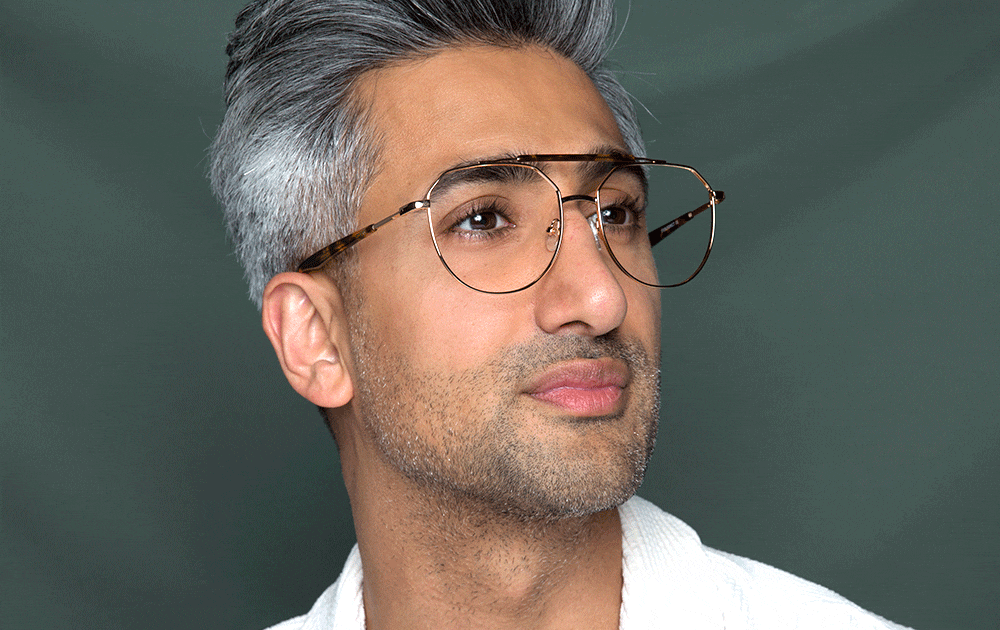 Frames that Flatter Dark Skin Tones
If you are more tanned and have warm undertones, then you must have already noticed how gold, red and orange colors pop against your skin. Deep browns also look incredible on you. Therefore, Tan France can only lead you to Aroma in raspberry. It's full-rimmed design and bright color will ensure that your eyes sparkle through the frames. 
If your undertone is cool, then Tan proposes Chillax in matte black/ gunmetal. Colors such as navy, pine green, aubergine and silver are stunning combinations for your complexion. These Japanese inspired eyeglasses are a welcomed newcomer to the fashion scene. This color feels particularly luxurious combined with your complexion. 
As a general rule of thumb, a warm undertone looks best paired with browns, gold, tortoise and brighter tones, such as red and orange. If your undertone is cool, then you should lean towards colors such as green, blue, gray, purple and silver. 
It's all about creating contrast when it comes to face shapes, but when we're talking skin tones, it's actually the opposite. With lighter skin, you should choose lighter colors, and the darker you are, the darker the frames should be.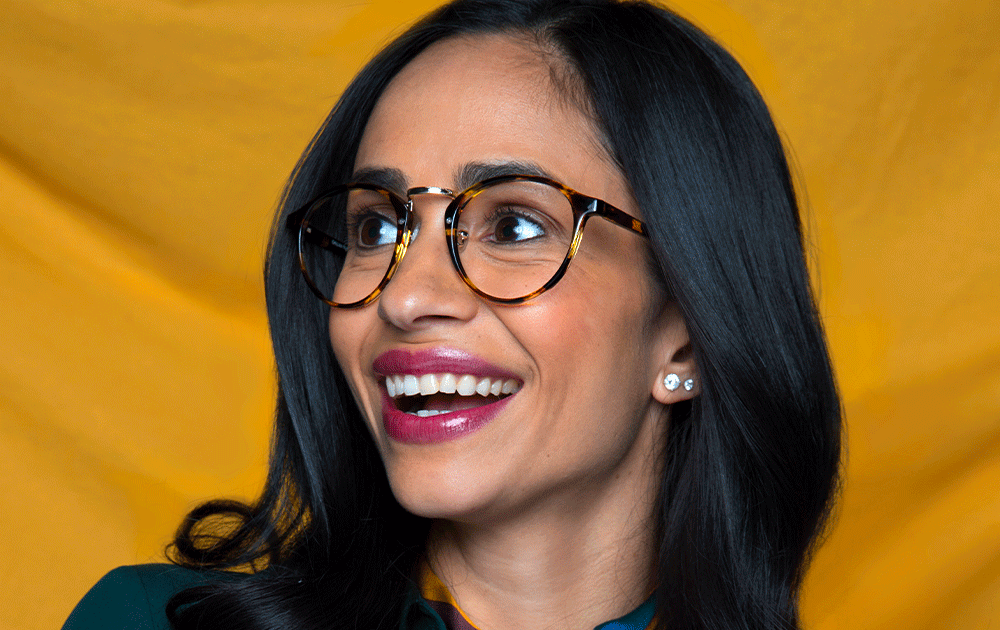 Chillax, in Tortoise
Hopefully these tips by Queer Eye's resident fashion expert, Tan France, are able to guide you on your next hunt for face-flattering frames. Keep in mind that some rules are also meant to be broken. What matters most is that you stay true to yourself. Love life and life will love you back. Do what you desire to do and wear whatever you dare. There are endless possibilities – even if it's just about choosing your frames. It's all about seeing yourself from the right frames. If you love them, wear them! And *psst psst* if you don't, then send them back for a full refund with our 14-day Fit & Style Guarantee. 
If you liked getting to know today's tips, then be sure to check out our guide to fashionable frames that make a statement and guide to fabulous frames at every age. Tan France loves sharing his fashion secrets with us all. So, come along. You're in for a stylish ride!