A good pair of sunglasses does more than just protect your eyes from UV rays. Your choice in lens color also determines the color contrast that you'll be experiencing. It might seem like a subtle decision, but choosing what color your lens is can make a huge impact on your daily life. Believe it or not, sunglass lens colors all have their own special application. Learning which colors are meant for your unique lifestyle can be a great first step towards looking stylish AND improving your performance in daily life.
Gray
This is the standard color for sunglasses, but that doesn't mean that you should underestimate it. Your everyday gray tint is perfect for general purpose use. This classic color does a great job in shielding your eyes from standard UV rays, due to it being able to provide up to 80% tint on your lenses. The neutral hue means that your perception of color is accurate, too.
Green
Green sunglasses ensure that you won't have to worry about harmful UV rays. However,  they also offer above average color contrast for low-light conditions. This makes them a great choice for cyclists, due to the fact that they are constantly moving between areas that are bright and areas that are darker (such as underpasses, tunnels, or areas with trees).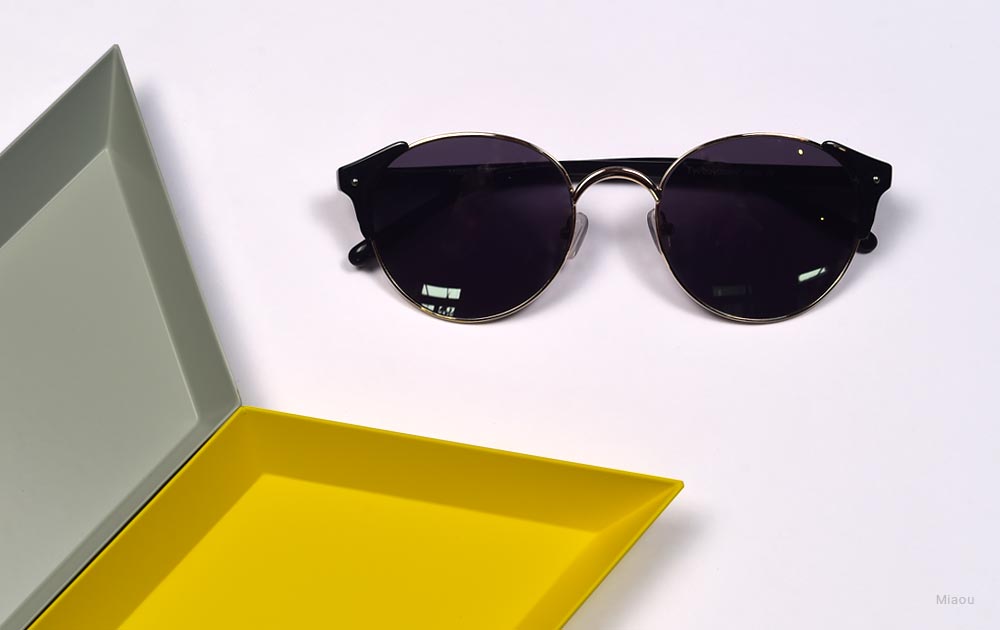 Brown
Brown sunglasses are perfect for variable weather conditions. If you live in a city known for having constantly changing weather, then this is one of your best options for sunglass lens colors. A set of brown sunglasses lens will keep your vision focused against bright sunlight condit<hions, white clouds, and hazy foggy situations. The slight red element also gives you added depth perception.
Gold/Yellow
Gold and yellow sunglass lenses provide superior vision quality in low-light environments. For drivers that constantly have to deal with foggy and hazy environments, this is the pick for you. They're also popular for people that use their digital devices outside, since the color also helps filter out harmful blue light from digital screens.
Silver
Silver glasses are usually of the mirrored variety. This means that they can act as mirrors, and effectively give you a sleek looking reflective quality to your shades of choice. Customizing your sunglasses with these lenses can add an instant element of cool to any summer wardrobe. Especially if they're of the aviator variety.
Blue
Blue sunglasses are great additions for your golfing wardrobe. The blue hue helps create color contrast between the bright green of the grass and the white of your golf ball. The sport is all about accuracy and precision, so can expect a substantial performance increase on the range. Outside of that, they're also perfect for any kind of outdoor leisure.
At Eyebuydirect, any sunglasses frame that you can find can be easily customized and tailored to your personal needs. Whether you're looking for a pair to wear while on a sunday drive or searching for some trendy gear for your next sporting weekend, choose your sunglass lens colors wisely. You won't regret it.