Give your Dad the gift that keeps on giving this Father's Day – perfect vision.
Dad's are hard to shop for. They either have everything or want nothing, and new socks get less and less exciting every year. Even a tie loses it's charm when you've got a closet full. So this Father's Day, check out our Father's Day Gift Guide 2017 to buy him something that will really make a difference – new glasses.
Prescription Eyeglasses

We offer single vision reading glasses, single vision distance glasses and well as bifocals and free-form progressive lenses. Basically, whatever your glasses Dad needs, we've got it covered. Simply input his prescription in the order process and his new pair of favorite glasses will be on its way. If you have a picture, you even upload it to our Virtual Try-on so you can be sure he'll be looking his best when you're out celebrating.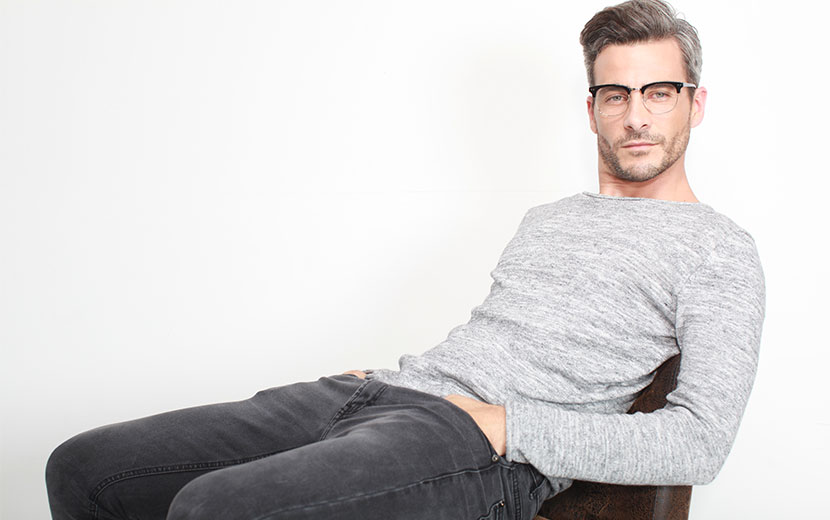 Prescription Sunglasses

Why stop at eyeglasses? With temperatures on the rise and good weather ahead, a gift that will really go down as an unexpected but pleasant surprise is prescription sunglasses. They're useful for pretty much every situation and will show you care enough to think ahead when you're Dad's enjoying the Summer. And if he's a keen, outdoorsy type we even offer polarized sunglasses to ensure he has the best possible eyewear experience – read more about these here!
Digital Screen Protection Glasses

Our digital protection glasses use a blue light filter which blocks out the blue-violet light emitted from our digital screens. This light can have harmful effects on our health and sight, both long and short term. If your Dad is jumping on the social media wagon and starting to get involved with 2017 then make sure he's got the adequate eye protection while he's learning how to write a status. Digital screen protection can be applied to any of our eyeglasses to make them into computer glasses, so check them out!
It can be difficult to shop glasses for men online. We have 100s of men's glasses styles to start you off and then our handy filter tools can help you really hone in on what Dad would want. Now every time he loses his glasses, he'll think of you. Cute, right?
Love to the big man,
Tom