Look No Further
WE'VE GOT YOU COVERED
Learn how to read your prescription, measure your pupillary distance, find the perfect frame, and finally figure out what those numbers on the inside of your glasses mean.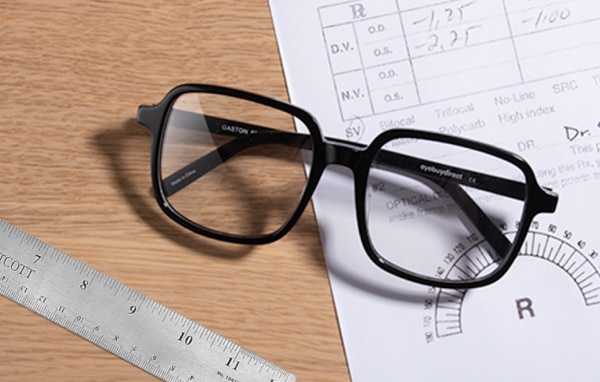 Buying Your Glasses
HOW TO SELECT AND ORDER
The perfect pair is waiting! All you have to do is find the frame you want and follow the prompts on the product page.
Ordering glasses online at EyeBuyDirect is easy. Watch our video tutorial to see how it's done!

Learn more >

Get free shipping over $119 in the US, and 14-Day Free Returns for all (no questions asked).

Learn more >

Haven't found what you're looking for? Take a peek at our FAQs or contact us directly — we're always happy to help!

Learn more >
TRY BEFORE YOU BUY
Wondering what you'd look like in those frames? Well now you can know! Our Virtual Try-On lets you see yourself in a pair, before you decide to buy.
Try now
Finding Frames
THE PERFECT PAIR AWAITS
When it comes to buying frames, the most important thing is how much you love them! But there are a few tips and tricks to help you make your decision.
YOUR OWN PERSONAL STYLIST
Take our quick style quiz to find which frames match your unique flair and personality. Finding the perfect pair of glasses has never been easier.
Show quiz results
Lenses & Prescription
TAILORED TO YOUR LIFESTYLE
Whether you're new to buying eyewear, or just want to know where to find your PD (pupillary distance), we've got a guide to help you find what you need.