'T

is the season of giving.

Everyone loves the holidays and who doesn't enjoy presents? If you're stuck on gift ideas or wondering what to buy your loved ones this festive season, why not treat them (or yourself!) to one of our wonderful Online Gift Cards this Christmas. Whoever you're sharing with, EyeBuyDirect Online Gift Cards are a perfect fit for family, friends, or anyone you know on the lookout for some new eyeglasses or sunglasses!
Take the guess work out of style, shape and the ever tricky prescription and allow your nearest and dearest to choose the perfect pair for themselves! You can even select the specific day the Online Gift Card will be delivered so you don't have to bother Santa with this one. By following our simple Online Gift Card selection process you're already on your way to a happy, stress-free holiday season. Perfect, right?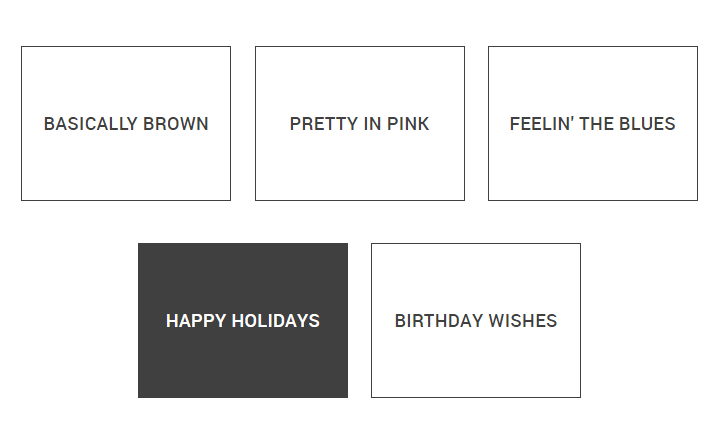 We're giving you even more reasons to give this Christmas with our Online Gift Card Promotion. Our $50 Gift Card is only $45 and our $100 is only $85. You can even treat yourself to a gift card now and spend it later in the year to save on your next eyewear purchase. Genius. On top of all this, our gift card promotion can be used in conjunction with any other promotion on the website. What are you waiting for?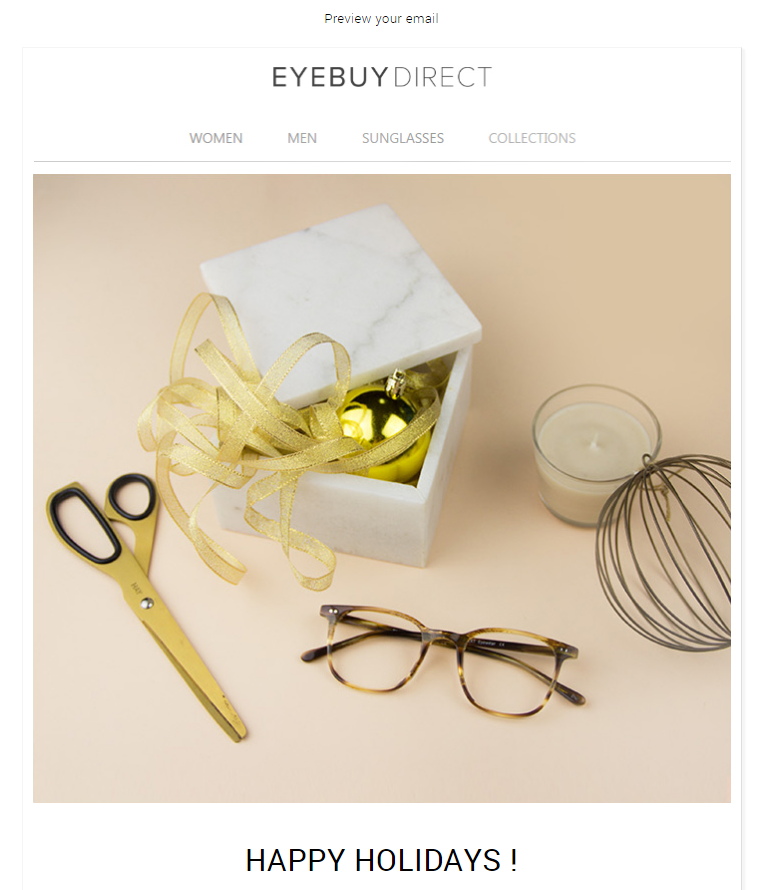 Choose from one of our 5 stylish email designs and personalize your message to give a little something extra to an amazing holiday gift. It's that simple.
Whoever you're with and however you're celebrating the holidays, don't lose out on this absolutely unmissable offer and see the New Year in together, stylishly and in perfect clarity.
Happy Holidays,
Tom