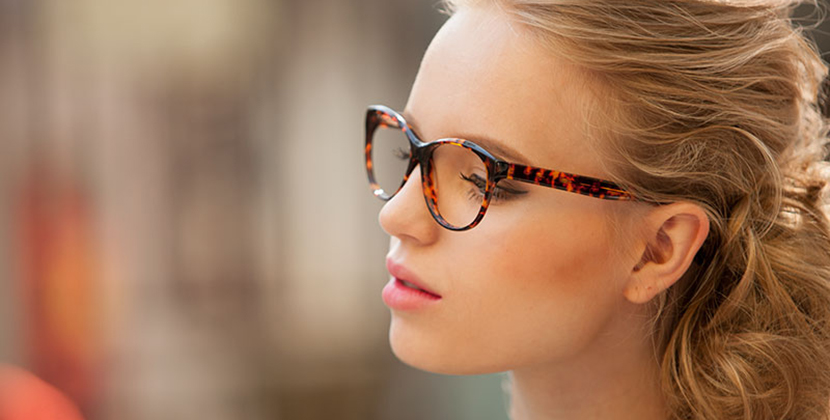 Mothers should be celebrated every day! But this Sunday, give them a little extra love. In honor of Mother's Day, we are offering 20% off all Women's Frames from Friday, May 9, to Sunday, May 11! Use code women20. We know that buying for Mom isn't always easy. Having trouble figuring out what to get her? Come check out our Mother's Day Gift Guide! We've broken it down to help you find the perfect gift for the special Moms in your life.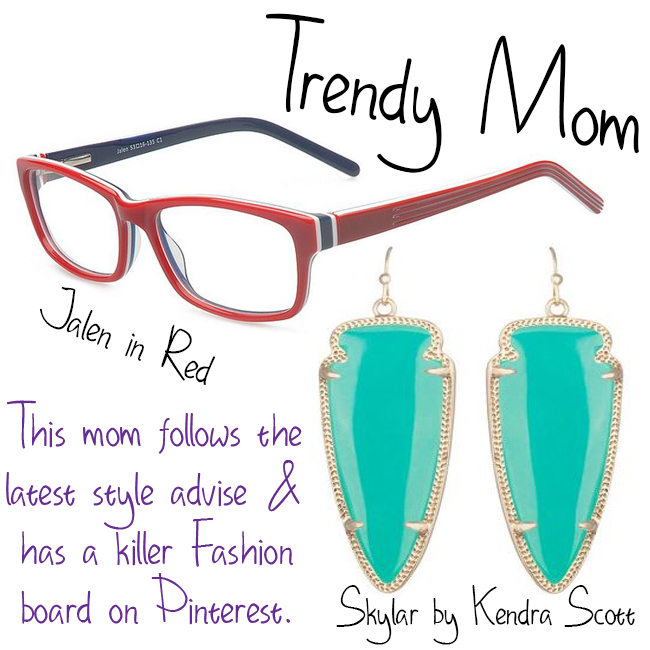 Trendy moms are fashion-forward no matter where they're going. They're well aware what is in season, and chances are they they already own a couple pairs of glasses. Why not nudge them out of their comfort zone with some colorful Jalen frames in Red. This mom will rock the funky color. These frames pair best with neutral colored jewelry like these Skylar earrings in Teal by Kendra Scott for $65.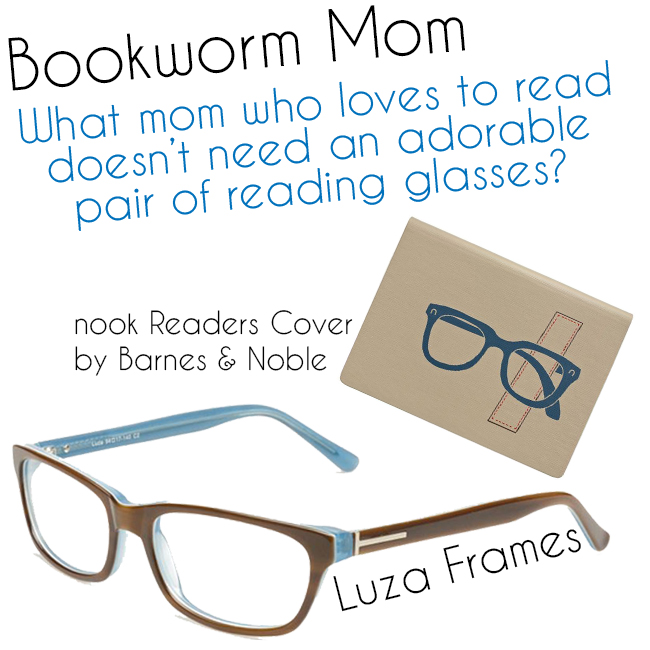 From classics to mysteries, moms who love to read make it easy to pick out the perfect gift. But why not stray from the usual books and get her some reading accessories she's sure to love? Our Luza frames are the perfect reading glasses. They're light and compact enough to toss in your book bag. These classic trapezoid glasses with a hint of blue color will have her book club buddies envious! Just be sure to select "Reading: To see near" when purchasing. Pair her new specs with this glasses-inspired Ereader cover from Barnes & Noble for $25.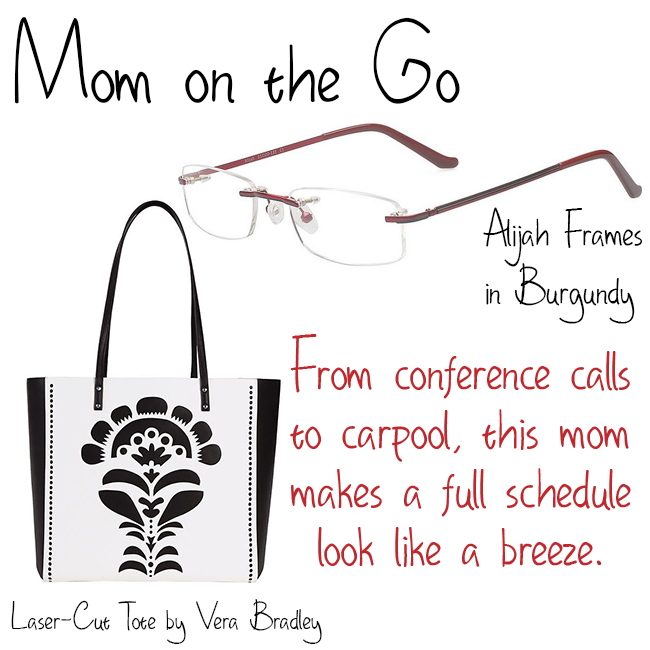 This mom makes juggling look fun. From family and friends to hobbies and a career, this mom has it all together. And what better way to keep it all together than with some subtle specs and an eye-catching tote? Our rimless Alijah frames keep the focus on mom's face, and their Burgundy color shows off a little personality. Wrap Mom's new glasses in this multifunctional Laser-Cut Tote in Fanfare by Vera Bradley for $88.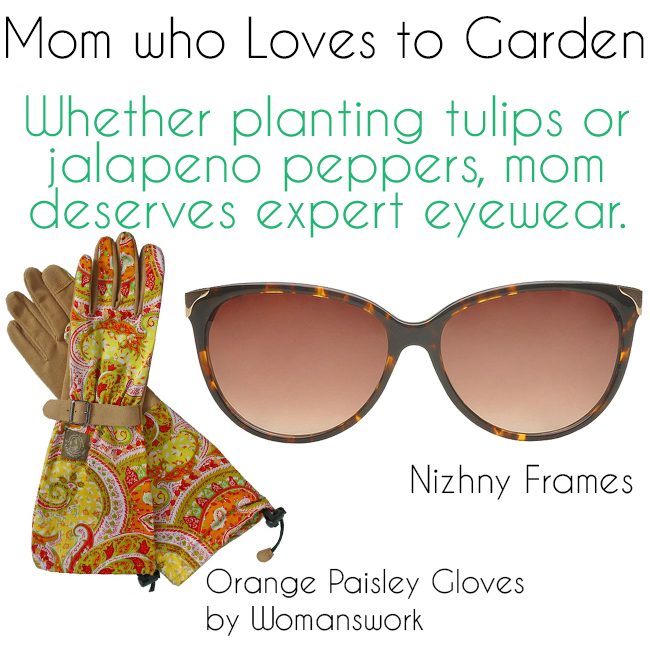 Gardening moms are not afraid to get their hands dirty, but who says they have to? Get mom some sunnies like these Nizhny frames to protect her eyes in the sun. Pair the sunglasses with these adorable gardening gloves from Womanswork for $30. Mom will be as stunning as her flowers with these outdoor gifts. For added eye safety, try Polarized sunglasses. This lens costing reduces harmful glare and makes your vision flawless. And what gardening mom wouldn't want the fashionable and functional Orange Paisley Gloves by Womanswork for $30?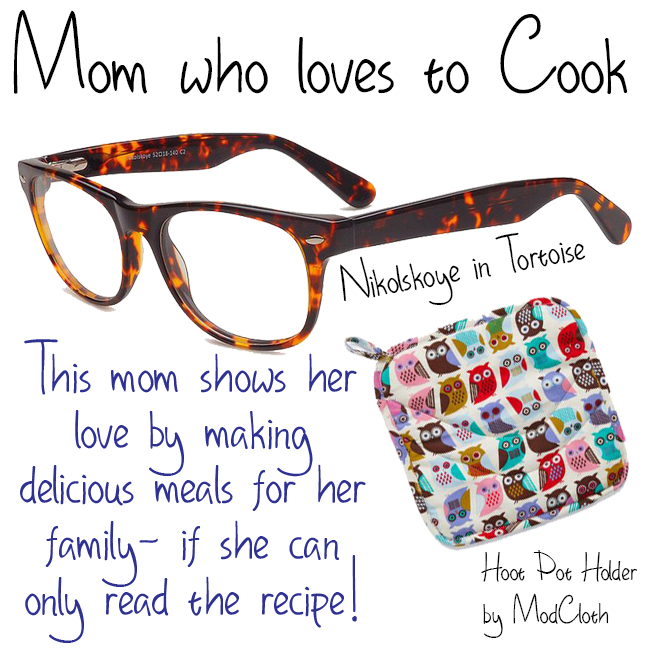 From casseroles to cook-offs, this mom makes it all with love. So why not show her how much you care with these Nikolskoye frames in Tortoise? These frames combine all the durability and functionality Mom needs with the cool and modern look she wants. Make sure to add Premium Water Repellent Coating to Mom's glasses. All the splashes and spills will just wipe right off with this coating. Add a little something else to Mom's special day with this precious Hoot Pot Holder from ModCloth for $10.
Happy hunting, and happy Mother's Day!