If you have a stronger eyeglass prescription, your optometrist may have mentioned high index lenses at some point. If you're wondering what these are or thinking you may need high index lenses, we have an explanation for you.
What Are High Index Lenses?
Eyeglass lenses correct the wearer's eyesight by bending light as it passes through the lens glass. How much the lens bends the light is called the lens power, and this is what your eyeglass prescription usually indicates.
Most eyeglass wearers are nearsighted, meaning their lenses are curved with thin centers and thick edges. The stronger the prescription, the thicker the edges. For people with particularly strong prescriptions, this can result in the infamous "bottlecap" lenses, with particularly thick edges that are cumbersome and aesthetically unappealing. With today's modern styles featuring thin rims, these thick lenses are even more problematic.
High index lenses essentially have more light-bending power than normal eyeglass lenses. This means thin high-index lenses can have the same lens power as a pair of bottlecap lenses. The result is a pair of lenses that are thinner, lighter, and more aesthetically pleasing than traditional lenses.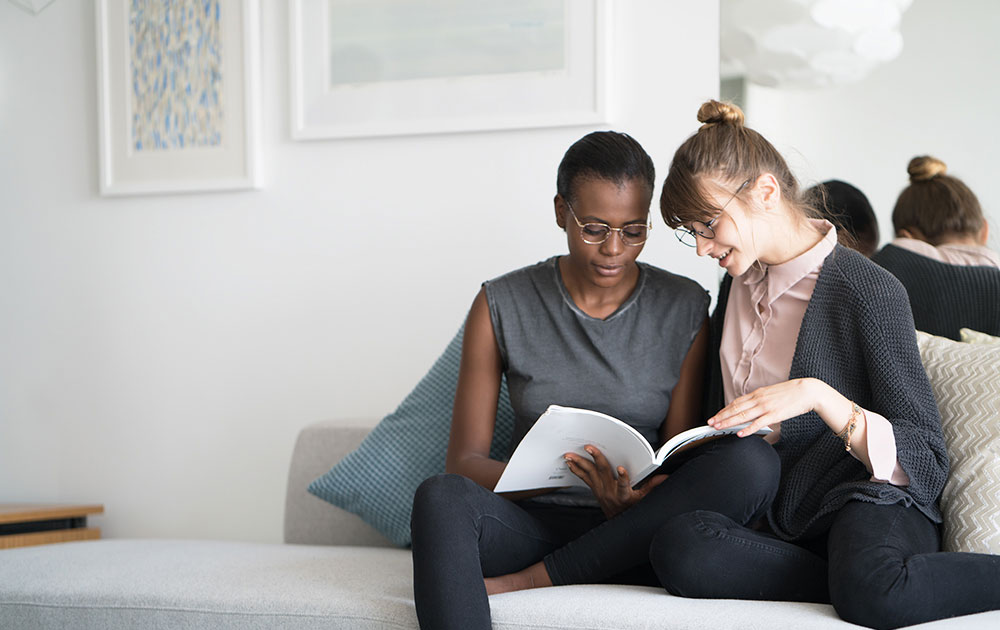 Glasses – Blossom
When to Use High Index Lenses
High index lenses are the best choice for those with particularly strong eyeglass prescriptions, whether they are nearsighted, farsighted or have astigmatism. These high index lenses prevent them from having particularly heavy or thick lenses.
High index lenses are also a good choice for people who are particularly sensitive to weighty glasses and want their eyewear to be as light and comfortable as possible. It is worth noting, however, that higher index lenses tend to cost more.
If you're wondering, "Do I need high index lenses?" talk to your eye doctor to choose the right index for your visual and budgetary needs.
Get Options With EyeBuyDirect
EyeBuyDirect offers a wide selection of lens and frame options, so you can choose the index that works best for your preference and prescription. Even better, with our affordable frame options, high index lenses are more within your budgetary reach than ever. Simply choose the frames you want and enter the details of your prescription and lens preferences when you order your new eyeglasses – we'll take care of the rest.
At EyeBuyDirect, we want to pair you with the best glasses for your lifestyle. That's why we put customer satisfaction as our number-one priority. If you have any questions or concerns or want to take advantage of our 12-month Product Guarantee or 14-day Fit & Style Guarantee, contact our customer support staff through live chat, and we'll help you however we can. If your lenses don't live up to your expectations, we'll help you get a pair that does. Browse our selection today to get started.