Welcome our latest and greatest, the Transradiance 17 Collection.
Translucent + Radiance = Transradiance
Our latest collection was inspired by our favorite people—You. In honor of celebrating who you are, we designed this latest eyewear collection which allows you to show off your personality and everything you are.
Why are you hiding behind your glasses?
Don't let something as common as uncorrected vision ruin your style. Hiding behind ugly glasses is a thing of the past. With our range of translucent frames, you can marry your eyewear to any outfit, any mood, and any occasion. You add the color to your life and we add the style.

(Click me!) Frame: Mood in Translucent
This collection is all about highlighting you
Encompassing translucent glasses for women and men together, the collection is a celebration of the diversity our customers represent. We wanted to give you the option to wear great eyewear whilst letting your personality shine through. Why? Because you deserve it.
A simple, contemporary aesthetic was chosen as the perfect setting to capture the personality of each model. Minimal styling and makeup with flashes of color convey the idea of keeping things simple to allow what you stand for to speak for itself.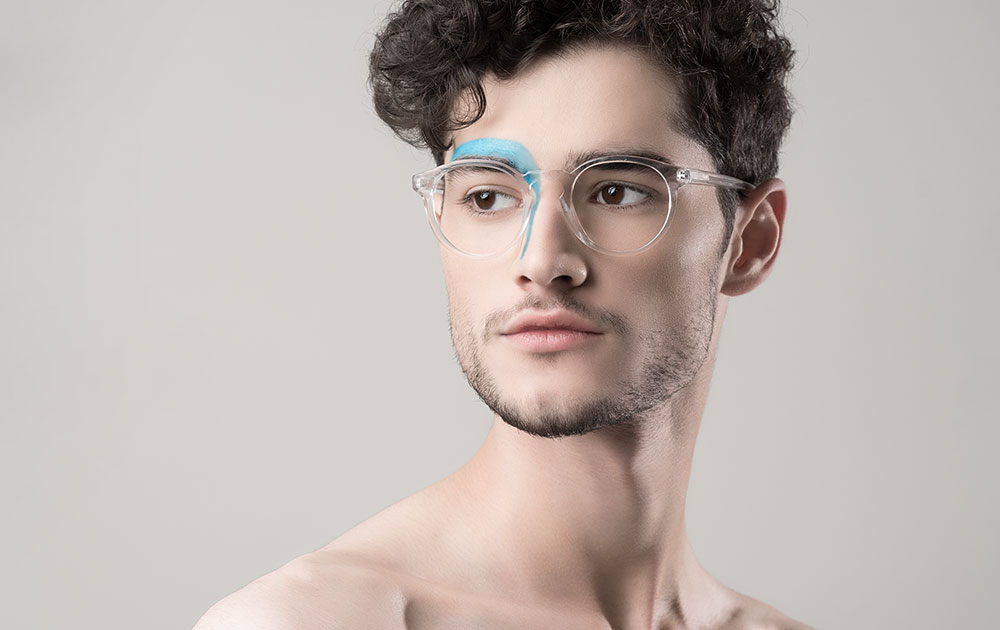 (Click me too!) Frame: Prism in Translucent 
Don't hide behind your glasses, stand out.
The collection features both eyeglasses and sunglasses, so you can keep things on trend whatever the weather or whatever the season. You can even mix up your style on vacation or for those perfect summer weekends at home. The classic clear eyeglass frames take the center stage but in and amongst these are a few little twists on the concept to allow you to play with style.
Whether you like it completely clear or just a little see-through, you are sure to find something that matches your style. Check out the collection and help us show off what we value most—the EyeBuyDirect community.
Keep it clear,
Tom