We've all been there: You're on the most romantic date of your life, or you're giving your career defining presentation… and your glasses start slipping off your nose! Worry not: It's a more common problem than you think, so there's no need to fret. Eyebuydirect has got the solution: low bridge glasses are the answer!
Low Bridge Glasses Keep Things Secure
Mosquitos? Pretty annoying. Rowdy teens in a movie theater? Rage-inducing. However, the feeling of your glasses constantly slipping down the front of your nose? That sensation trumps them all. No one wants to have to constantly push their glasses back into their proper position, especially when they're smack dab in the middle of a conversation!
To fix that little problem, all you need to do is grab yourself a pair of low bridge glasses. They're no less fashionable than standard glasses, and are a foolproof way to decrease the amount of times you have to fumble with your frames every day.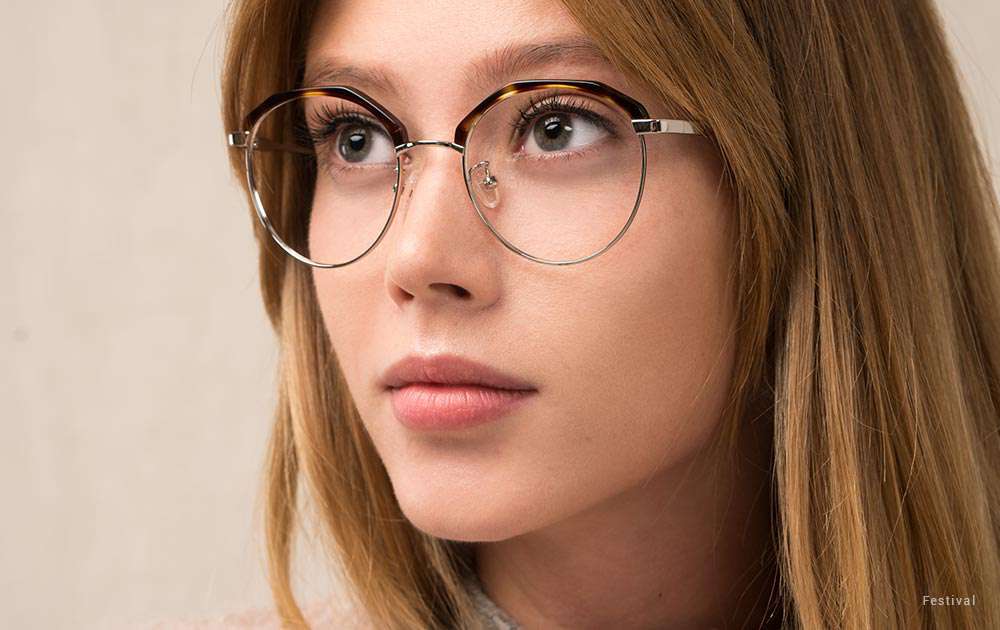 Festival, in Tortoise
Low Bridge Glasses with Nose Pads
If you've got a more shallow-set nose, glasses with nose pads are another great option — After all, they provide just as much function as they do fashion! In terms of low bridge glasses, there is a crazy amount of choice out there. There's hundreds of frames that have those life-saving nosepads, but our particular favorite is Festival, a half-acetate and half-metal frame. These eyeglasses feature a rounded lens shape, with a slight hint of trapezoid glasses shaping. They're the perfect specs to bring out the fun and funky vibes of any outfit.
The adjustable nose pads give just the perfect amount of nose support, so you don't need to worry about constantly fiddling with them in the middle of an important task. To search for them, all you need to do is visit this page here. Then, in your search criteria click the "Adjustable Nose Pads" box in the "features" section. Voila!
At Eyebuydirect, you can find your very own perfect pair. If your last pair had the tendency to slip a little here and there, you should be glad to know that our collection of low bridge glasses are both stylish and affordable.