It's no big secret:
Cyber Monday deals are THE opportunity to fulfill all of your tech desires for cheap. It's your last chance to snag that new phone or laptop you've been eyeing! But while fancy new gadgets are exciting and all, this Cyber Monday the team at EyeBuyDirect wants to inform you about some important facts about vision health.
In this tech-dominant world, digital screens take up a huge fraction of our attention and time. The idea of being in front of a screen sounds harmless, but the truth is that extended use puts us all at risk of a certain danger: digital eyestrain.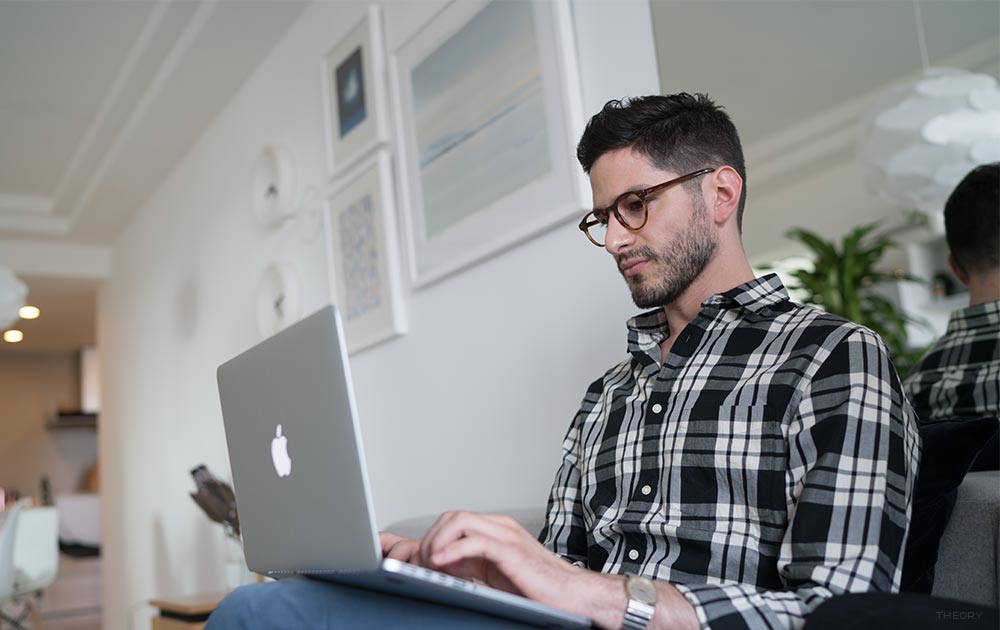 Theory, in Warm Tortoise
What is digital eyestrain?
Digital eyestrain is a phenomenon that occurs after two or more hours of digital screen use. Studies show that those who suffer from digital eyestrain not only exhibit blurriness of vision but also can experience difficulty sleeping. That means headaches, stress, and eye discomfort galore.
The main cause of digital eyestrain is blue light, a spectrum of light that most digital screens emit. When our retinas are exposed to this type of light for too long, it can heavily impact the way our eyes are able to perceive other forms of light. This degrades visual quality in both the short and long term. It's a pretty big deal.
What can you do about it?
If you've planned ahead for Cyber Monday, you probably have a good idea of what you want to buy. Well, before you make those fancy purchases, consider protecting your eyes first with EBD Blue or Eyezen lenses. These are specially crafted lenses by EyeBuyDirect for digital protection.
Digital protection lenses have a wide range of benefits. While protection from blue light is the obvious perk, our lenses are also anti-reflective. Since harmful blue light also disrupts the quality of your sleep, you can look finally forward to a good night's rest.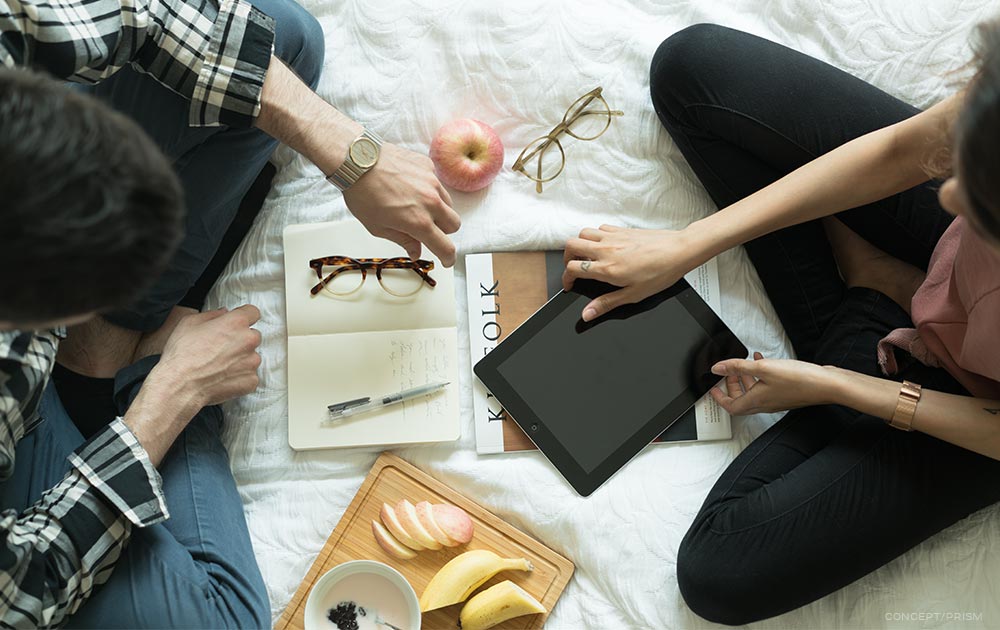 From left to right: Concept in Macchiato Tortoise and Prism in Chestnut.
Our EBD Blue package is also very popular amongst parents looking to buy kid-friendly glasses for their children. Protecting young eyes from blue light can make a difference due to the hastening effect it has on the development of age-related macular degeneration. Especially if they're an avid video gamer or smartphone user.
When you consider the benefits of digital lenses, it's easy to see that they are a great investment towards protecting your vision health. If you or a loved one use a digital screen for long periods of time every day, whether it be for work or entertainment, EBD Blue and Eyezen lenses are the perfect upgrades to their life. Try them out this Cyber Monday, and fully enjoy all that new tech gear you've picked out!