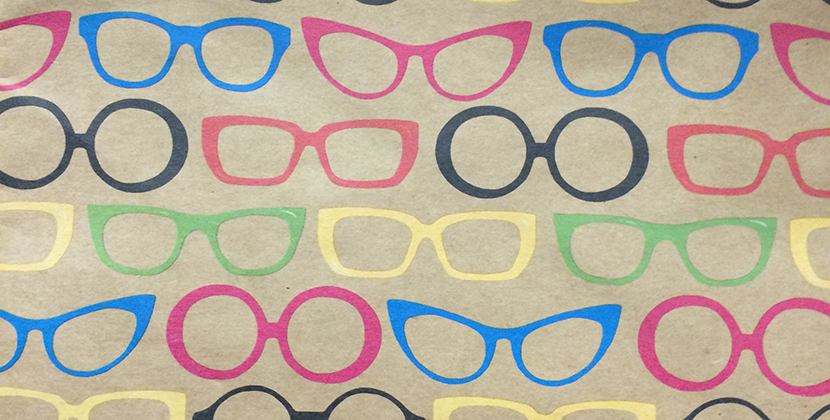 The style element of eyewear has led a revolution in the way the world wear eyeglasses in the 21st century. Eyeglasses were generally an instrument which enabled people to see clearly but a new generation have embraced eyeglasses for their fashionable attributes and created a whole new market within itself for eyeglasses.
As with the case of fresh trends, it becomes a source of great interest for opinion writers to comment on what are the latest colors, designs, innovation etc in the industry. However two articles we read with this week paint two very different pictures as to the route fashionable eyewear is taking. One was a rosy picture of bliss, freshness whilst the other predicted the death knell for fashion eyewear because an influential 15 year old blogger declared she will stop wearing her chic eyewear because she is bored with them.
Both articles each with their own agenda but engineered to get a response from readers and looking to sway them into their consciousness. Opinion leaders such as those who exclusively write blogs can hold much sway within their community so it's important for businesses such as EyeBuyDirect to be informed of talk relating to the industry on the web.
In the past few weeks, we have had various fashion shows take place around the world which gave further indication that eyewear has now become incorporated into mainstream fashion. Various fashion magazines around the world had features dedicated to the latest eyewear sported on and off the catwalk. Many visitors to fashion shows were snapped in eyewear highlighting its appeal amongst fashion aficionados whilst many fashion designers accessorized their creations from outlandish to minimalism styles which very much suggest that fashion eyewear is very much still in vogue despite the feeling of fatigue from one blogger.
For all the eyewear trends and style this Fall/Winter, visit eyebuydirect.com to wear the look for tomorrow.