Large frame black reading glasses tick all the right boxes when it comes to style. With a nod to nerdy chic and just the right dose of geeky glamor, large frame black reading glasses are the perfect accessory regardless of your style. If you want to look like you mean business, then this type of glasses is for you.
The Anatomy of a Pair of Large Frame Black Reading Glasses
Reading glasses are called so because they are often worn to ease the process of reading books,  newspapers or computer screens. They correct farsighted vision, helping the wearer to focus on small text and delicate details up close. As a result of this, reading glasses are often slim. They allow the wearer to look through the lens whilst looking down, whilst simultaneously allowing the eyes to skim over the top of the frame when looking up. But there's no reason you can't buck the trend and make a fashion statement with your choice of eyewear. Why not try a pair of large frame black reading glasses, offering the perfect blend of fashion and function.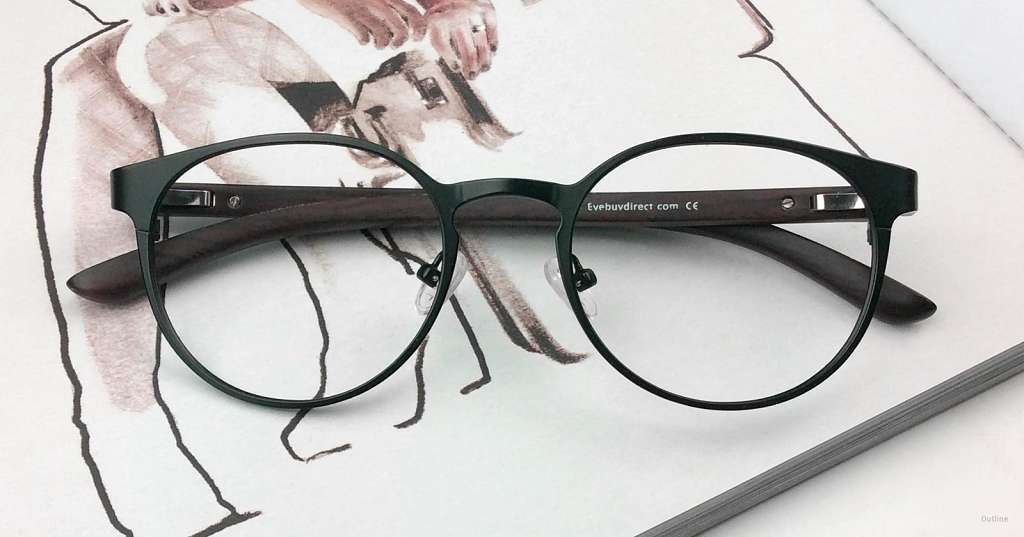 Outline, in Black Steel
The great thing about reading glasses is that, if you only have to correct for far sighted vision, you don't need to wear them all the time. As a result, you can really play around with some daring styles. Choose from either classic acrylic frames, or step things up with a sleek metallic pair. Try a bold pair of women's large frame reading glasses for the ultimate intelligent yet sultry look.
If your vision needs help with distance too, a pair of large frame black reading glasses allows you the option of adding bifocal lenses. Large bifocal reading glasses offer a fantastic combination of different prescription strengths all in one lens, accommodating both near and far vision. Instead of needing multiple pairs of glasses for reading, driving and working, you can have one hardworking pair of multifocal lenses that make everything crystal clear.
Large Frame Black Reading Glasses Won't Fall Out of Fashion
Black is a classic color, eternally flattering. It's cool, sophisticated, and suits everyone. Let's face it: black is the new black. A chunky black frame suits men and women alike, and there are a wide range of styles available depending on your face shape. Men's large frame reading glasses particularly suit those with an oval or square face shape. If you have a strong jaw, don't shy away from bold styles which will balance and complement your face shape. For those with more delicate features, a pair of glasses with strong frames are a daring and trendy look. It is always important to consider the width of the frames and how this sits on your face; make sure that your glasses are not too wide or too narrow for your face shape. However, with such a variety of styles available there will be a pair out there to suit practically anyone. The eyes are the window to the soul, and what better way to frame them than with a pair of large frame black reading glasses. How about trying a pair of large trapezoid reading glasses? You never know, they may be just the ticket!
Check out our full range here to find the perfect pair for you.