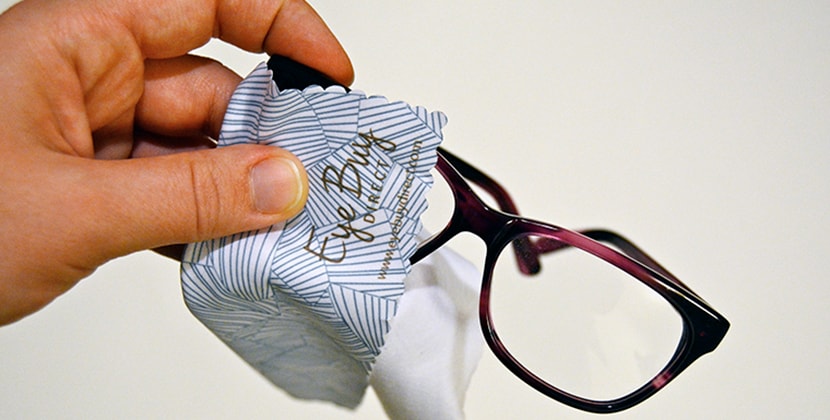 Our customers love having dozens and dozens of specs in their eyewear collection. We also know that our customers value quality even over quantity. This is we make only industry-standard lenses and frames. But making sure your glasses last as long as possible isn't just in our hands. Selecting the perfect frames for your prescription and lifestyle, then caring for those glasses carefully can insure your eyewear collection only grows and grows. We've compiled the most important advice from our eyecare team, and we're here to share the long-lasting love. Use these tips for long lasting glasses.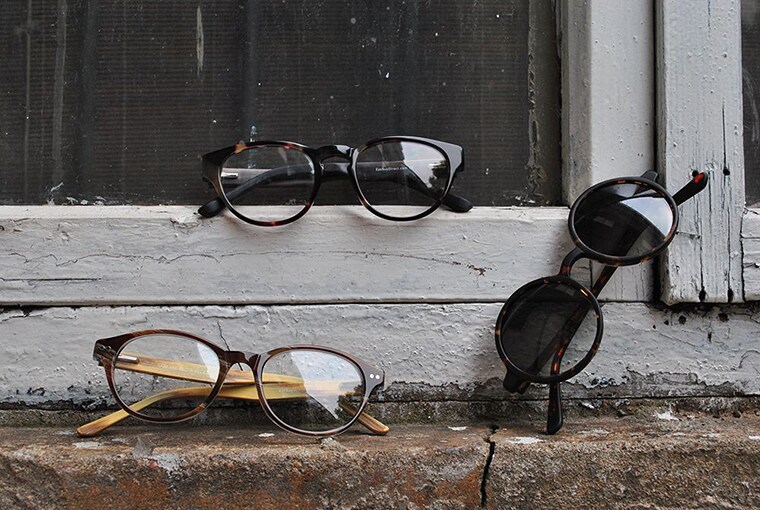 1. Handle Rimless and Semi-Rim Frames with Care
Full Rim frames are our most durable, but these frames may not strike everyone's fancy. If you prefer Rimless or Semi-Rim frames, keep in mind that they have less frame protection than Full Rim frames. Rimless and Semi-Rim glasses wearers should avoid taking their glasses on and off unnecessarily, or otherwise fidgeting with their specs.
2. When Possible, use Polycarbonate Lenses
If your prescription allows, opt for Polycarbonate Lenses. These lenses have an index of 1.59, making them thinner than our standard lenses. Polycarbonate lenses are also our most duable and impact-resistant lenses, and come complete with UV Protection Coating at no additional charge. If you partner your Rimless frames with Polycarbonate lenses, you have a little extra insurance that your glasses will withstand the tumbles of everyday life.
3. For High-Powered Prescriptions, Opt for Full Rim or Metal Frames
The higher your prescription or the more vision correction needed, the thicker your lenses will be. In these instances, we recommend choosing Full Rim frames rather than Rimless or Semi-Rim. We also recommend Metal frames over Plastic. Full Rim Metal frames will completely enclose your lenses and insure the most durability possible.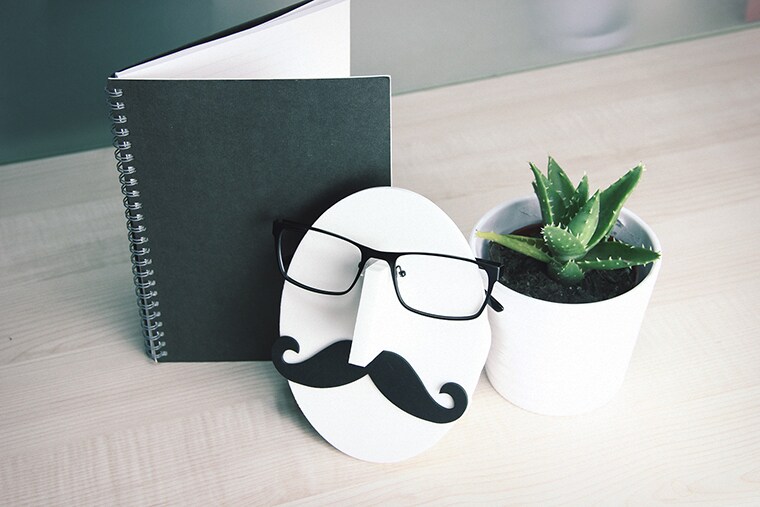 4. Use your Microfiber Cloth (Not your Shirt!)
We've all been there: your lenses are dirty and the only available means of cleaning is your cotton shirt. But if you want your glasses to last, stick to microfiber cloths for lens smudges. Other materials are less relaible for cleaning delicate lenses and could leave scratches or imperfections. And remember, we're happy to replace your cloth if it gets's lost. Just contact customer service. Don't forget to clean your cleaning cloth, too. Microfiber can be washed in warm water with mild detergent.
5. Clean with Flowing Water and Microfiber Cloth
Many debate the best cleaning solution for eyeglasses. We say you can't go wrong with good old fashioned water. Some glasses cleaners with harsh chemicals can compromise lens coatings like UV Protection or Anti-Glare Coating. Use a drop of mild soap if you've got oil and grease on your lenses. Rinse your lenses under flowing water, then let air dry, and wipe with microfiber cleaning cloth to finish. Just remember that if your microfiber cloth is dirty, you'll do more harm than good by wiping your lenses.
6. Store Glasses in Plastic Case
Even if your glasses only go from your nightstand to your face back to your nightstand, use the hard plasic case included in every order. Accidents happen, and your glasses case can prevent a fall from the night stand from becoming a broken pair of specs. Even if you use your case to store your glasses, resist the urge to toss the case into your bag.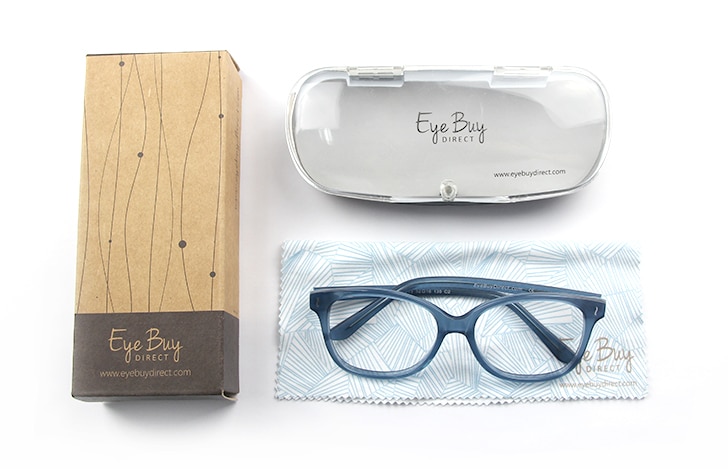 7. Have a Spare
We hope you'll never need a backup, but it's always safer to have a pair. We recommend buying a backup pair that is mainly for function. Ditch all the lens upgrades and coatings if you want, but don't go without a spare pair of glasses. That way, if your glasses break or need adjusting, you don't have to settle for a duct tape quick fix.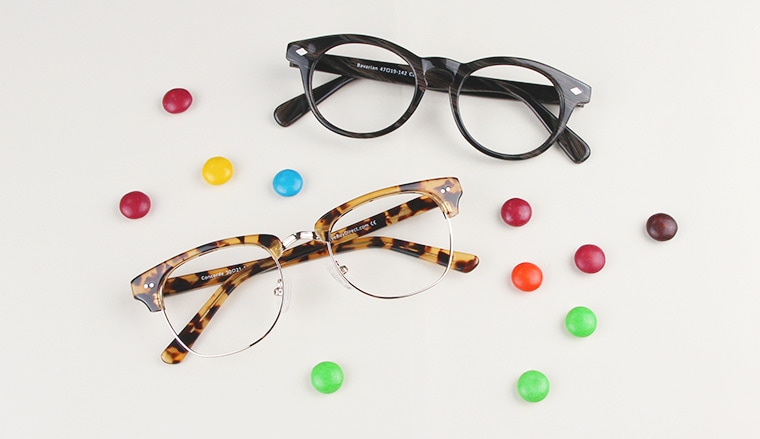 8. Take Advantage of our 100% Satisfaction Guarantee
We're not just blowing smoke when we guarantee your glasses for 12 months. If your glasses break, we'll replace them. If your glasses need adjusting, we'll replace them. If your dog chews the lenses out and eats them, we'll replace them (the glasses that is, not the dog). If your glasses get run over by your lawnmower, we'll replace them. We think you get the point. Here's a little pro tip for stress-free returns or exchanges: always have your order number ready.