Ordering glasses online almost always requires your PD — your pupillary distance. If you don't know what is, your PD is a number that tells the distance in millimeters between your left and right pupils.If your PD isn't listed on your prescription, don't fret! This free and easy-to-use PD measurement tool will help you find it.
Why Use a PD Measurement Tool
Having your personal PD number is an important part of being a glasses-wearer. After all, something as precise as vision correction requires very detailed specifications to work. Putting in the incorrect PD can mean the difference between unaligned glasses lenses and pinpoint eyesight.
The majority of eye doctors measure your pupillary distance. However, when some print and fill out your prescription they won't write it down. If you've recently had an eye exam and didn't receive a number labelled "PD" on your sheet, then using this pd measurement tool will give you the number you need to order glasses online.
Note: If you require bifocal or multifocal lenses, two different pupillary distance numbers are needed. In this case, EyeBuyDirect recommends getting your PD measurements directly from your eye care professional.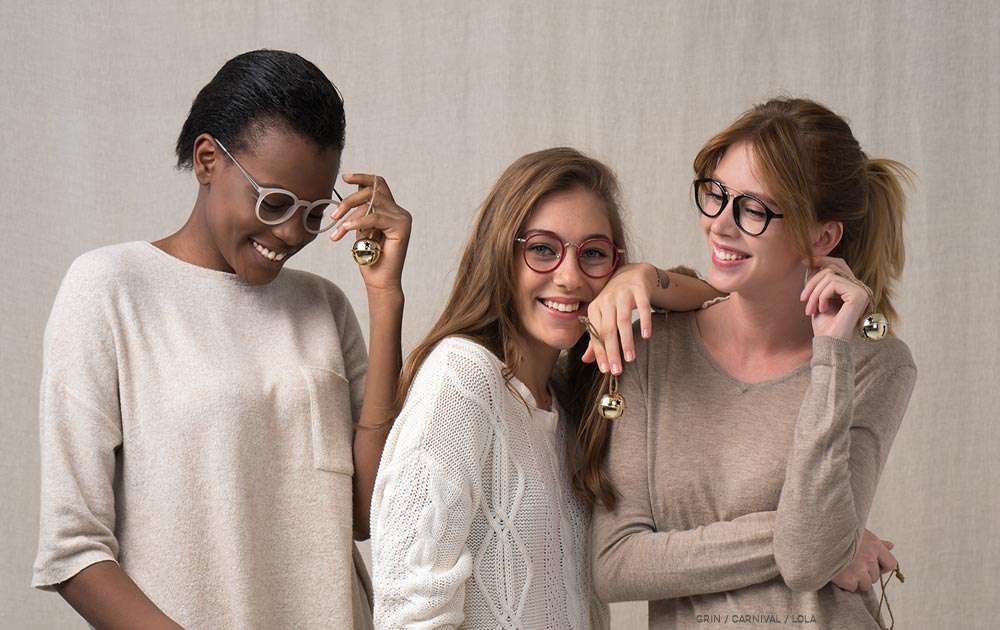 Jasmine in White, Carnival in Matte Red
How to Use Our Online Pupil Distance Tool
To find our pd measurement tool, click this link to find our special ruler. It's completely free, and all you need to use it is a printer!
To start:
Follow the link to find the PD measurement tool

Print out the tool without scaling, at 100%
All the steps you need to use the PD measurement tool are there after you print it out, but we'll put them here just in case:
Fold the ruler along the dotted line at the bottom.

Depending if you're using a friend's help or standing in front of a mirror, use the correct side.

Position Yourself: Position yourself at arm's length from your friend or 8 inches away from a mirror.

Align the Ruler: Close your left eye and align the 0mm mark on your ruler over the center of your right eye's pupil. Place ruler against forehead for stability.

Close Your Eye: Close your right eye and note the measurement directly over your left pupil. That number will be your PD. (Most adults have a PD that falls between 57-72 mm).
And don't worry: For all you visual learners pun intended, we've got a nifty video guide that can lead you through the process here. 
So now that you know how to use your PD measurement tool, what comes next? Obviously, finding your perfect pair of glasses! At EyeBuyDirect, you can find a collection of over 1000+ affordable and fashionable styles at your fingertips. Check out our affordable online store page now.