The fairer sex are historically renowned for their love of all things beautiful, stylish and fashionable. Making up 52% of the world's population, the lovely women among us hold a special place in our hearts and not just because we wouldn't be here without them. Whether it's your Mom, your sister, a close friend or a dependable colleague, women are as beautiful as they are stylish around the globe. Here at EBD HQ, our newly appointed CEO is no exception, guiding us all to bring you your favorite high-quality, affordable eyewear whilst still maintaining her individual, trademark style. If you consider yourself a budding fashionista or love to mix up your looks with a simple yet statement accessory, you won't want to forget the endless possibilities that come with ladies eyeglasses. First and foremost, they're functional. We accommodate a whole range of prescriptions with the simple click of a mouse. More importantly, ladies eyeglasses can take you from plain Jane to the front pages of Vogue. All it takes is the right inspiration and the perfect pair of glasses. Have I caught your attention? Good. Let's look at some of our best selling ladies glasses and why they're so good at the job. Feel free to take notes. Ready?
Aurora in Flecked Ivory
The EBD wonder-frame. These stylish glasses for ladies look good on, quite literally, everyone. Even some of the guys at EBD HQ don't look half bad in these frames. If you're looking for a style staple that you can throw on with anything but still look fashion forward then look no further! The neutral tones of Flecked Ivory go with pretty much any outfit and don't change the color scheme you're going for. Styled up or styled down, the versatility these women's glasses provide make them worth every cent of their already amazing price. They're a great option to keep in your purse, car and/or office desk so if you're a fan of this style then why not get a pair in every color? Aurora also comes in 7 other colors so there really is something for every woman out there.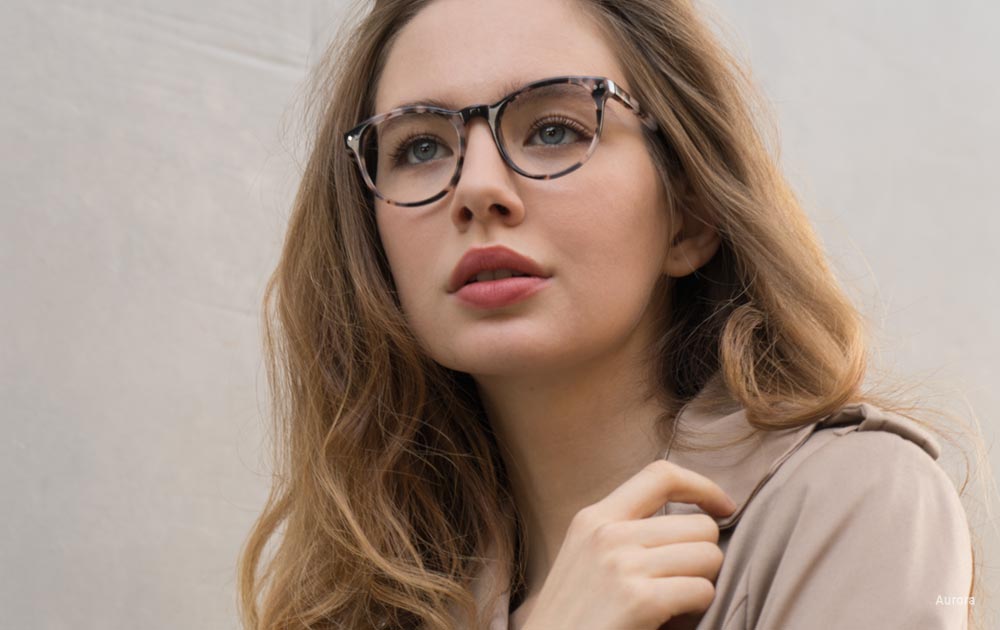 Aura in Champagne
One of our latest eyeglasses for ladies and a design that shot straight to the top of the best-sellers list! These frames are all over social media and if you order yourself a pair you'll quickly see why. Clear framed glasses offer a certain level of versatility but Aura in Champagne definitely have the 'wow factor' for those looking to get something more out of their glasses. These effortless frames highlight your best features. Eyes look bigger, lashes look longer and in 7 different colors, there's a pair for every skin tone. What more could you want from a pair of ladies eyeglasses?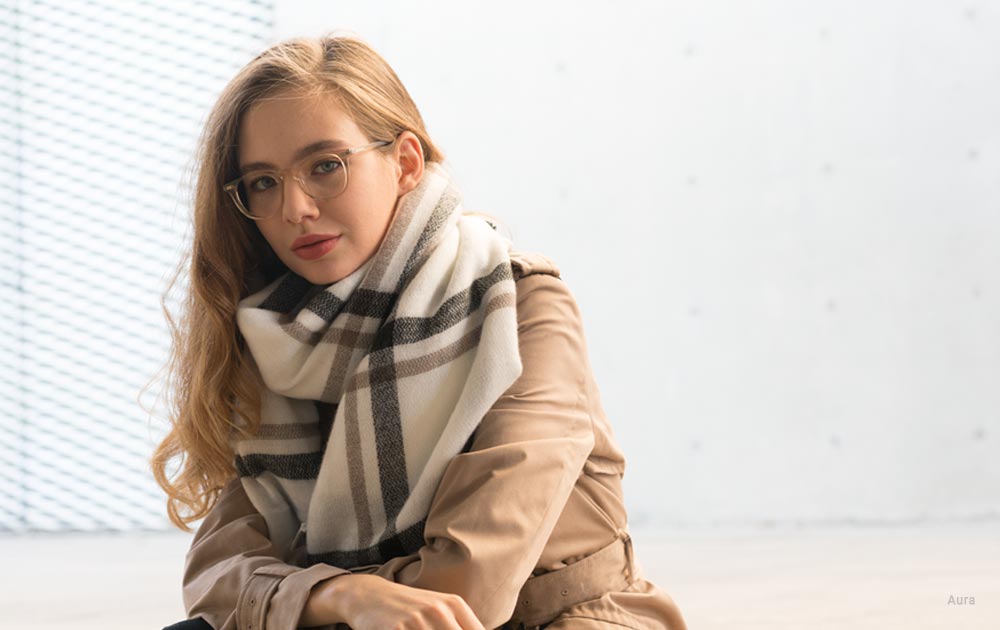 Yuke in Dark Gray
You may have seen these interesting little frames on the likes of Kaitlyn Bristowe and Becca Tilley, and for good reason. The golden metal detailing and memorable shape are a firm favorite with all of our female customers. Prepare to be asked where your frames are from too, as some customers have been in touch to tell us passers-by have stopped them in the street to inquire about their glasses. At $52 they're a steal, especially for the oohs and aahs you'll get when you're wearing them. Have heads turn wherever you are by treating yourself to a pair of Yuke this Spring.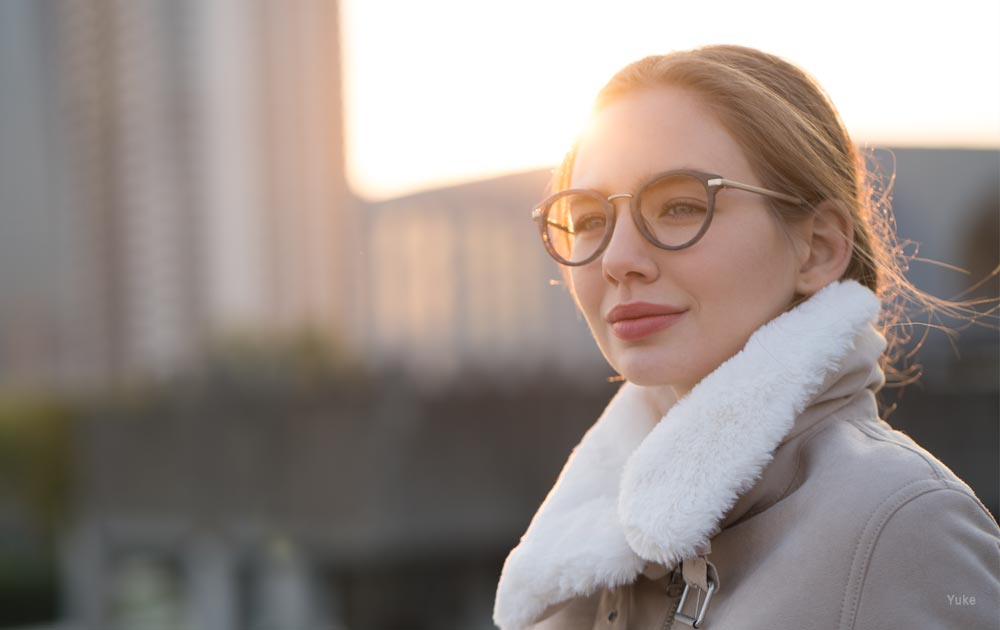 Girl power is hardly a new concept but hopefully, we can do our bit by giving you the high-quality, affordable eyewear that you love. Confidence is all about looking and feeling your best so why not start with a new pair of stylish glasses for ladies? From baristas to Beyonce, and office-workers to Oprah, we salute you wonderful woman and hope our ladies eyeglasses can play a small part in your amazing lives.
Who run the world?
Tom