Silver mirror sunglasses stand at the very pinnacle of sleek sunwear. Don't trust us? Just take a look around you. On a sunny day, you can see them being worn nearly everywhere you go. Anyone from your local hiker buddy to your fashionista friend can agree: sunglasses with silver mirror tints are a trend that won't be fading any time soon.
A Potent and Sleek Charm
One of the best things about mirrored sunglasses is that they transcend trends. Their long lived popularity has secured their place among timeless eyewear styles, making them a perfect go-to for warmer weather.
How are Silver Mirror Sunglasses Created?
Average sunglasses protect your eyes from UV rays by absorbing them. Mirrored lenses, on the other hand, reflect light instead of soaking it up. This unique quality is also what gives them their striking mirror-like appearance.
The best part? While they look opaque, mirrored lenses are actually covered in an ultra thin, reflective layer. This layer is so fine, it allows light to still pass through. This means that you can still enjoy prescription silver mirror sunglasses and not lose out on any vision correction benefits!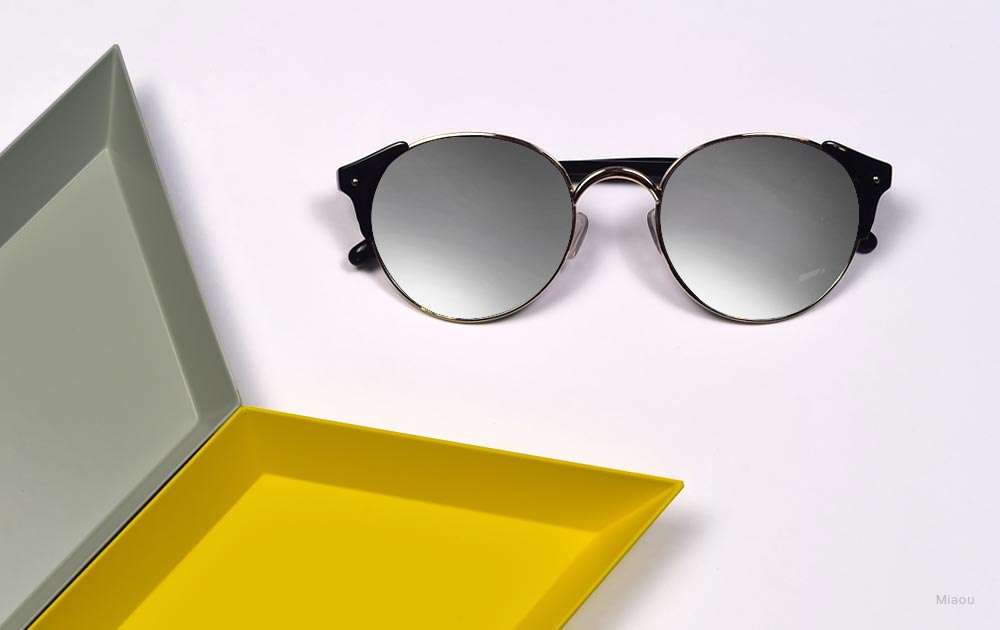 For Silver Mirror Sunglasses, Metal Frames are the Way to Go
At Eyebuydirect, you can customize EVERY pair of sunglasses available with a silver mirror tint. However, when it comes to choosing which one you to give that distinctive honor, you might want to be more selective than usual. When it comes to picking out a frame for your special silver mirror tint, we recommend two distinct styles.
Aviator sunglasses, also known as pilot glasses, have always followed one mantra: go big or go home. In the past many believed them to be a male-only look, but to heck with that. These vintage stunners are perfect for any kind of high-flying fashion aficionado, regardless of gender! If you're craving a vintage 70s look, pair a gunmetal wire metal frame with silver mirror lenses. 
Want a more modern vibe? Some of the best silver mirror sunglasses are distinct browline frames. To get that sleek contemporary edge, we suggest pairing a golden wire metal frame with mirrored silver. An oversized, square frame with wide temple arms is exactly what you want.
For women, black is kind of a basic look when it comes the color of your sunglasses' frame. So to spice things up, match silver mirrored lenses with a hot red frame to keep your shades from being too square.
We hope this little style guide gave you a flash of style inspiration. Remember, every pair in Eyebuydirect's sunglasses catalog can be personally customized to include silver mirror lenses. Be sure to take a look and see for yourself!