Digital screens are an important part of our day-to-day lives — and that goes double for gamers. Unfortunately, that could also mean that our prolonged screen time can have some negative side effects. That's where gaming glasses come in. If you've ever been curious about what gaming glasses do, we've got the answers.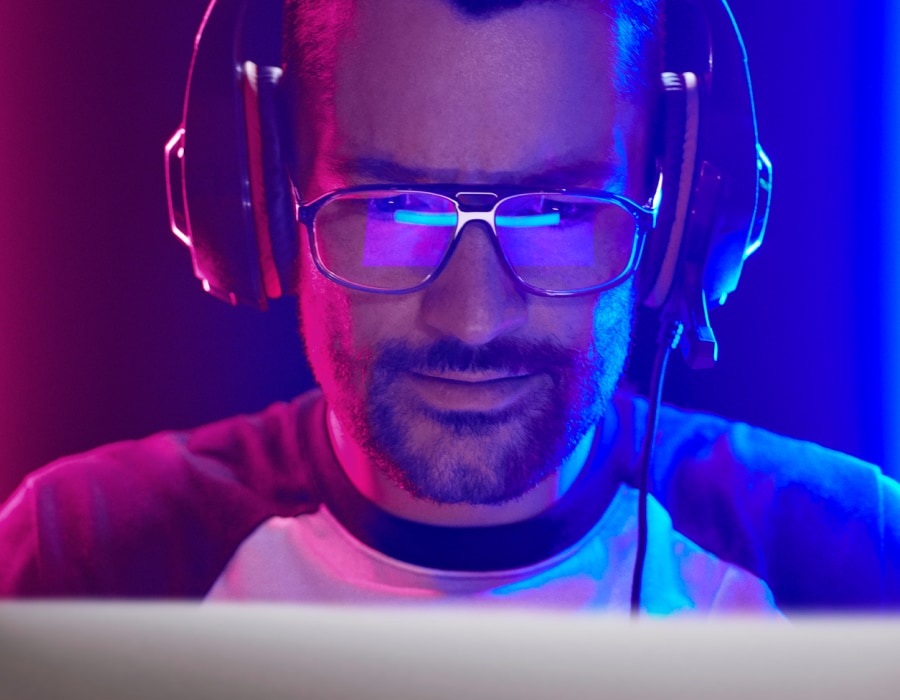 Volt, in clear blue
"So what do gaming glasses actually do?"
You've probably heard this before, but electronics such as phones, televisions, and digital monitors all emit a special range of UV light. This specific wavelength (referred to as blue light) may cause uncomfortable eye strain and even disrupt sleep cycles. Gaming glasses help combat this by filtering out the potentially harmful light with a special lens coating. They're stylish, affordable, and look almost identical to normal glasses.
Are gaming glasses worth it?
Whether you're a casual player or a hardcore pro, gaming glasses are totally worth it. Not only can they reduce exposure from potentially harmful blue light during late nights gaming, they're also perfect for both work and studying. (Plus, they're super stylish and versatile — perfect for everyday wear!)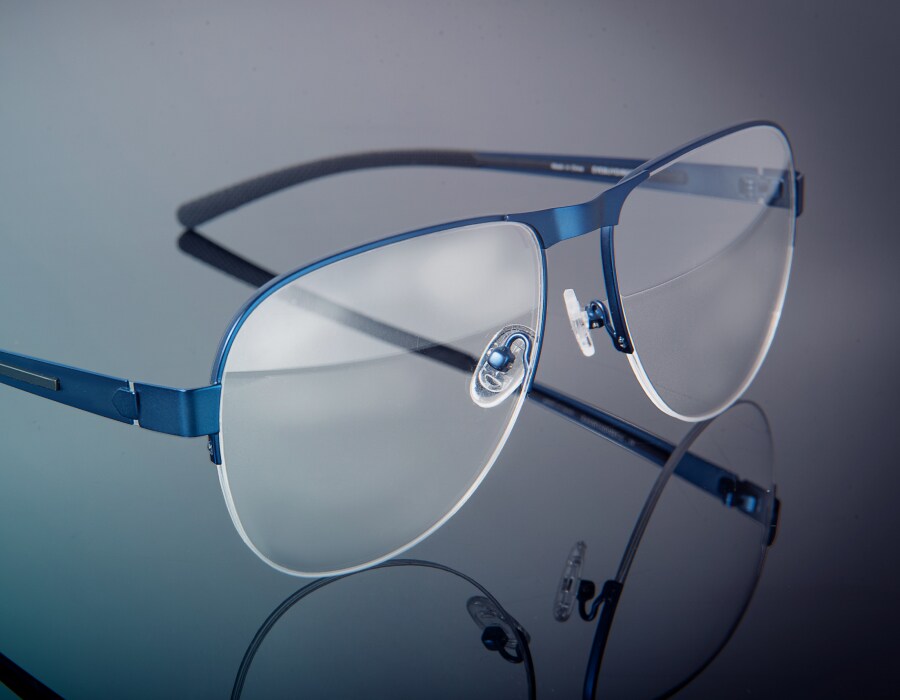 Schematic, in blue
If you're new to gaming glasses, don't worry. Finding the right pair to match your style is easy when you use our Fit & Styling quiz. The best part? All of our frames come with a stress-free 14-day return policy.