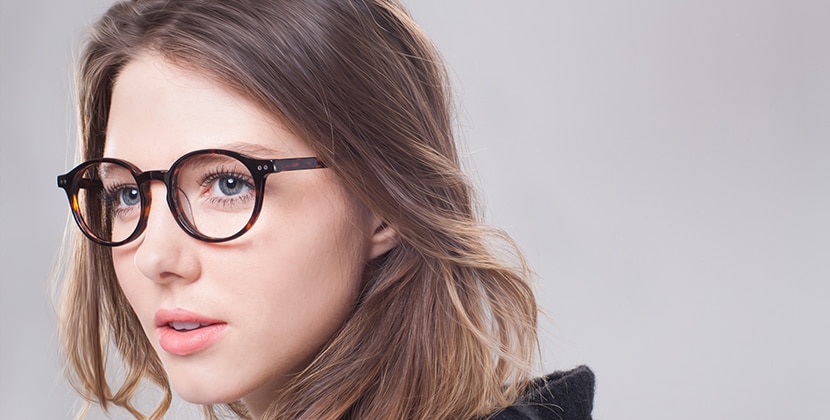 Did you know that it was revealed that 23% of the world's population never uses the internet for information on health related matters? That's a staggering amount given the resources that are available on the internet related to health issues whereas more people are shopping online than ever before.
That begs the question do consumers value shopping more than their health but what is apparent is that consumers use of the internet as an online shopping outlet shows no signs of diminishing. With big name brands operating on the internet in coherence with their brick and mortar stores, many smaller companies have launched standalone online retail 'stores' and as such, we are going to look at three variables we think you should consider when it comes to buying eyeglasses online at Eyebuydirect rather than on the street.
When it comes to online shopping, the internet can be your very own virtual personal consultant/shopper. There is numerous sites, forums that can tell you what look is in, what colors are favored this season etc. Eyebuydirect's Eyetry feature allows you to try on frames before purchasing before you can then share on Social Networks with your contacts where you can the valued opinion of your friends/family. Take into consideration when you visit a retail store and you are immediately pounced on by an over zealous sales associate that may have their eyes on commission. Who's opinion would you rather take??
Eyebuydirect prices are so low because we don't have any fixtures and fittings and staff costs to pay for, simple. Retail stores pass these costs onto the customers hence the discrepancy in prices between the parties. With a dedicated customer service team at Eyebuydirect, if you have any issues with your product, you are able to contact us via live chat, telephone and email.
And for convenience, if you lead a hectic lifestyle, finding time to get to the shops to make your purchase can be a hassle. Online shopping at Eyebuydirect takes that hassle out of shopping as you can shop 24/7 and you can do you're shopping free without crowds and queuing at the checkpoint.
For all the eyewear trends and style this Fall/Winter, visit eyebuydirect.com to wear the look for tomorrow.