If you wear prescription glasses every day, you understand the struggle of transitioning to prescription sunglasses when you go outside. That's where clip-on sunglasses come in. Whether they magnetically attach to your regular glasses or they literally clip on to your prescription lenses, clip-on sunglasses provide a quick, easy and affordable way for you to look cool in your everyday glasses while protecting your eyes from the sun.
Are clip-on sunglasses cool? Popular?
Not only are clip-on sunglasses cool, but they're also increasing in popularity. To accommodate the growing demand, many glasses frame manufacturers are creating magnetic clip-on sets and separate clip-on sunglasses that are compatible with their existing frame selection. With clip-ons like that available, you don't have to worry about the cheap, clunky, after-market look of the clip-ons that were so popular in previous years. 
It may be '90s nostalgia that helped revive the consumer interest in clip-ons, but today's versions are new, improved, and very much in style.  Many contemporary options have such discreet designs; it's hard for an observer to tell they aren't looking at regular sunglasses.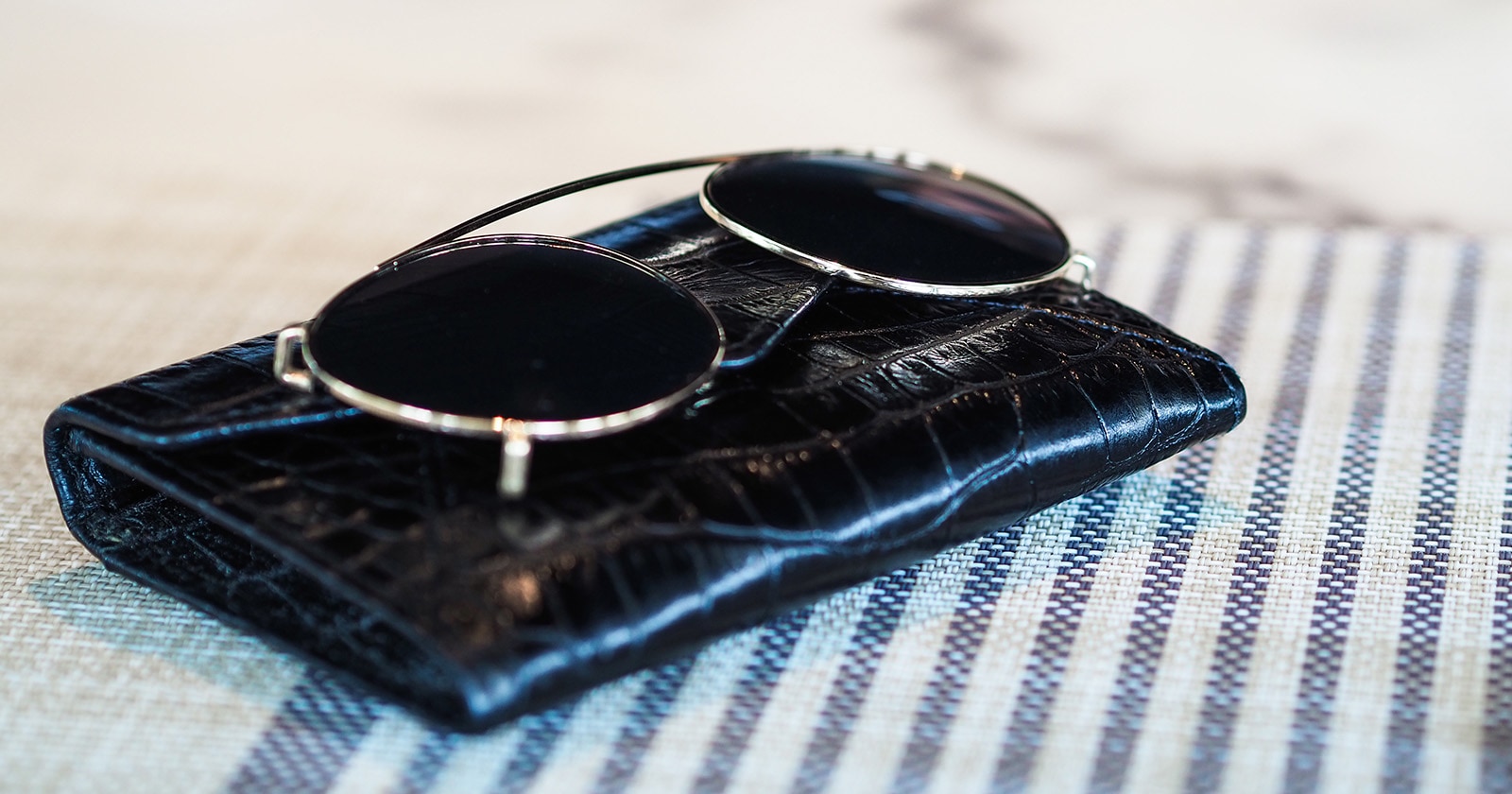 Shopping for clip-ons: Things to consider
Clip-on types: The first thing to consider is the type of clip-on you want to get. This is partly determined by whether you already have prescription glasses that you like, or if you're willing to get a new pair. Here are the three main types of clip-on sunglasses: 
Standard clip-ons:

Most common, these attach to glasses frames with a clip. If you already have glasses and want clip-ons, this is probably your best bet. Start with the frame manufacturer to see if they have clip-ons compatible with your particular frame. If not, check online for a more generic option that will fit your frame's shape and size.

Flip-up clip-ons:

Similar to standard clip-ons, you can buy flip-ups to go with glasses you already have. The main difference is you can leave them clipped on, flipped up, even when you're not using them as sunglasses.

Magnetic clip-ons:

Typically sold as part of a set with regular eyeglasses to ensure a perfect match, these clip-ons attach to glasses frames with powerful magnets. If you are in the market for new glasses and need sunglasses too, this is an excellent option in terms of affordability and convenience. You can rest assured that the clip-ons were designed to fit the glasses you're getting, and they are cheaper than getting a separate set of prescription sunglasses. 
Your prescription glasses' frames: If you're looking for clip-ons to fit onto your current glasses, it's important to consider the shape and size of your glasses frames. Are they the more traditional shape (round or rectangular), a vintage shape (circular, cat-eye or browline), or something even more unique? Once you have the shape, you also need the measurements to ensure a good fit. Both clip-ons and frames are measured in millimeters, so the best place to start is with the numbers stamped inside your frame. 
Level of UV protection: When it comes to lenses, darker tints don't always offer better protection against UV rays. What you want to look for instead is the level of UV protection. Look for clip-on lenses that provide 100% protection against UV 400, the highest level of protection available.
Are Clip-On Sunglasses Good?
The best clip-on sunglasses don't just embody the latest fashion trends — they also offer genuine protection from sun damage. Sportier styles are particularly durable because they're designed to withstand high-impact activities, while the fashion-focused styles typically have more color options. Just like regular sunglasses, clip-ons can have mirrored, polarized and/or color-tinted lenses. 
No matter what style you choose, clip-on sunglasses are made for comfortable living: They can be attached to your prescription glasses with a simple motion and removed just as easily.