Feeling mysterious? Put on dark oversized shades. Aiming for an ultracool vibe? Aviators or trapezoid frames are the way to go. Prefer function over fashion? Pick out a quality pair of versatile frames and swap out regular lenses for UV-protectant ones. All are excellent options when it comes to sunglasses, but sometimes, none of these options will do. Sometimes, it's all about creating a look that's both adorable and charming. In other words, sometimes you need sunglasses that are just plain cute.
Does this mean hitting up teen-oriented chain stores or the kids' accessories section at your favorite big-box retailer? Absolutely not! Eyebuydirect is a great place to find a remarkable selection of cute sunglasses equipped with much-needed UV protection, along with enhancement options on some shades like polarized, mirrored, and gradient lenses.
Not sure what those add-ons actually do? Well, polarized lenses reduce glare and improve clarity. As for gradient lenses, they fade from dark on the top to light on the bottom (sort of like your ombré highlights).
If you're ready to add a pair of cute sunglasses to your eyewear collection, check out the eight outstanding options we've rounded up to get you started in your search. Not only are they adorable, they're also affordable and accessible.
This season's cutest shades
(Hint: You're probably going to "heart" many of them)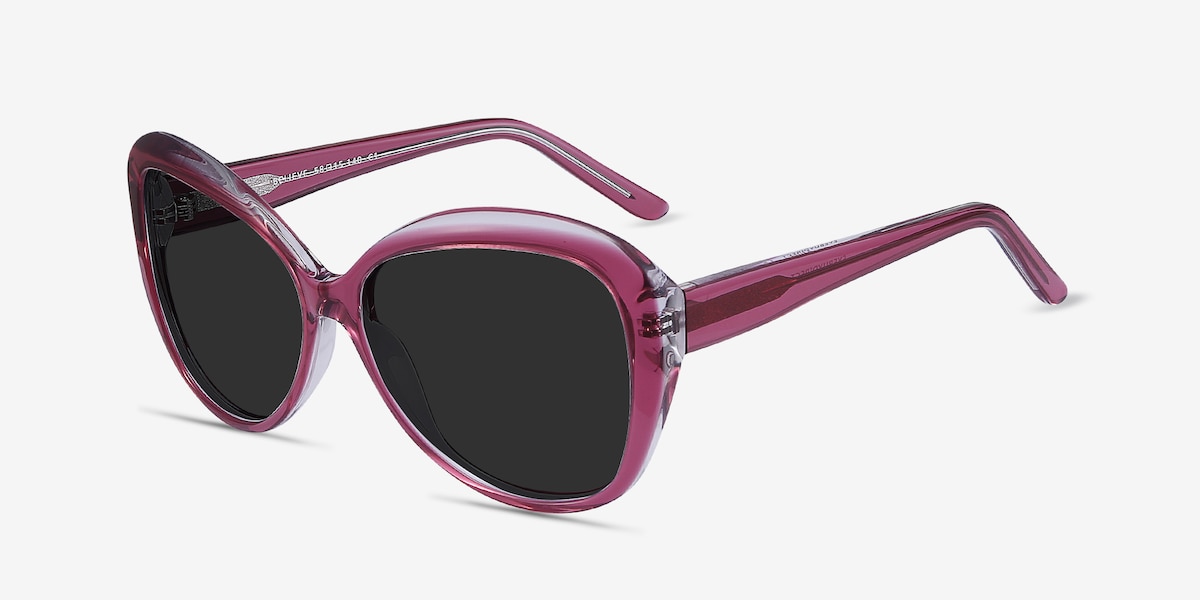 Cat-eye frames are more than just a passing trend or 1960s throwback — they are here to stay. And with this particularly cute pair of shades, you'll be giving all those adorable kittens on Instagram a run for their money. The pink frame is especially sweet, but we believe you'll swoon over the purple and blue versions too. Perfect for those looking for understated, rather than bold, cat-eye sunglasses.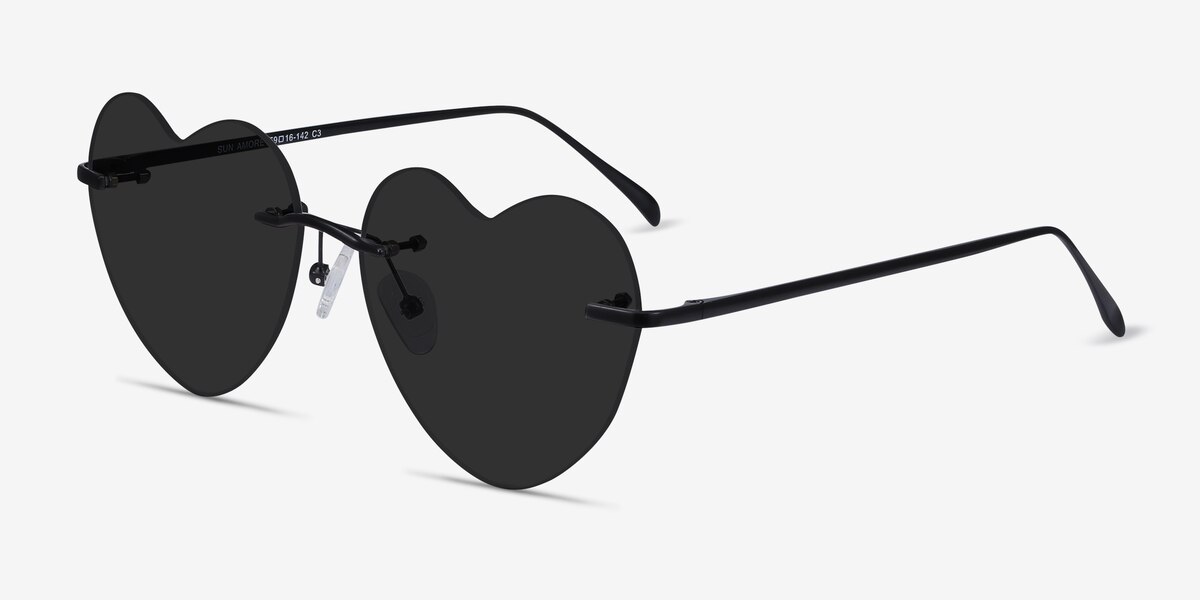 Sun Amore Heart Sunglasses, $32
When the moon (or the sun) hits your eye, it might be amore. Or, it might just be a reminder that you need a new pair of sunglasses. And trust us — you are going to fall in love with this stunning pair of heart-shaped rimless sunnies. They're lightweight and delicate-looking, and utterly enchanting! Available in black, gold and rose gold.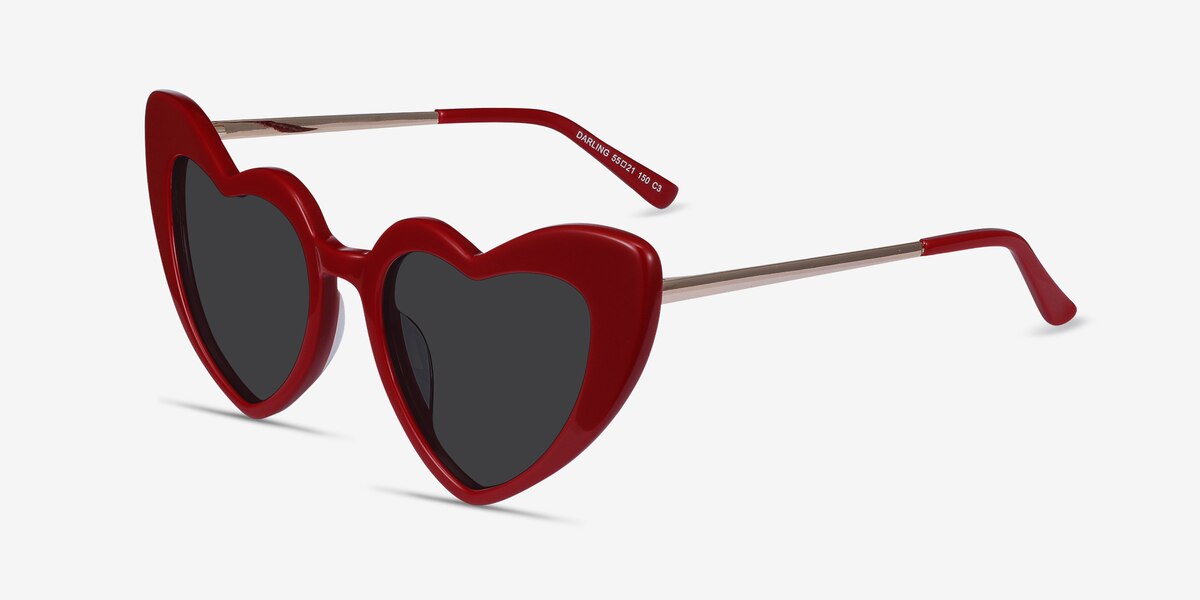 Darling Heart Burgundy Sunglasses, $39
If ever a pair of sunglasses was aptly named, it's this one. They are, well, absolutely darling — an impeccable balance between smart, chic and adorably captivating. What's more, they are super comfortable to wear (thanks to luxurious acetate frames and spring hinges). If burgundy isn't your color, no worries. You can also get them in white, black or tortoise. In any case, once you put them on, your heart won't want to part with them.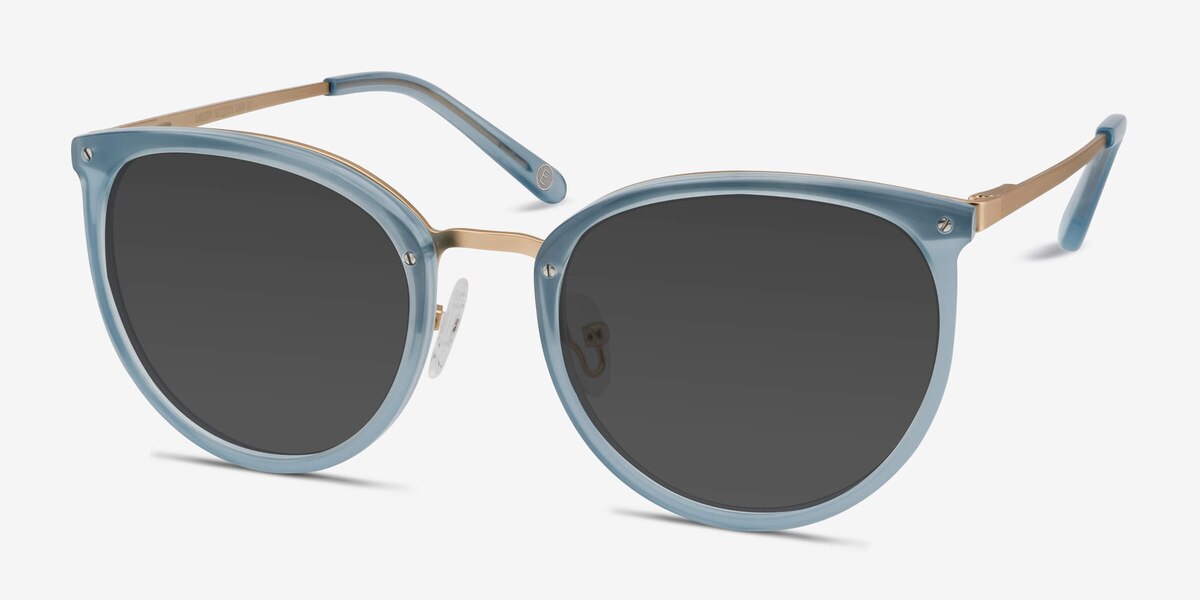 Crush Round Frosted Blue Sunglasses, $55
You will crush the cuteness factor in these great-for-everyday sunglasses. The frosted blue color of the frames is as unexpected as it is chic, and the gray lenses create a sense of mystique without rendering the person wearing the shades unapproachable. Needless to say, we are infatuated with the Crush sunglasses (and with nearly a 5-star rating, so are the 150+ customers who have reviewed them). Also available in ivory and black.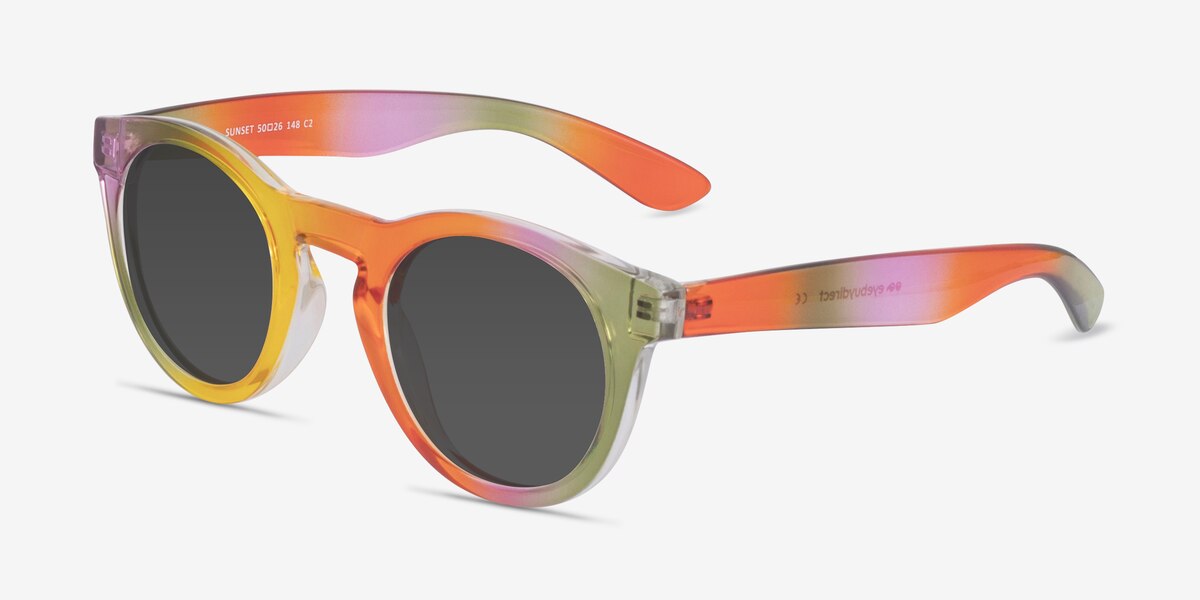 Sunset Round Yellow Sunglasses, $22
If whimsical, playful and bright is the look you're after, we've got you covered with the Sunset shades. Check out the color scheme — a combo of yellow, orange, purple and green. If that doesn't emulate a sunset, nothing does! As for practicality (not required in sunglasses but certainly a bonus), the lightweight plastic frame offers comfort and durability without a hefty price tag. Translation: You can comfortably wear them all afternoon, and they're easy on the wallet. Also available in light blue, which offers a bolder, less whimsical vibe with their succinct two-tone look.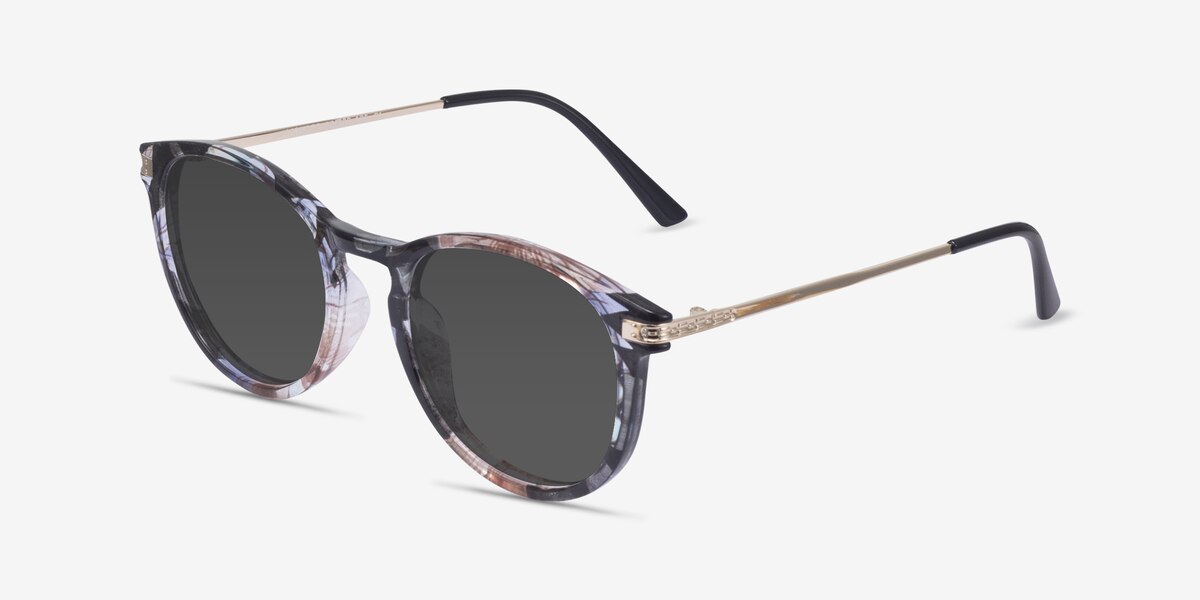 Monroe Round Pink and Floral Sunglasses, $25
In fashion, floral and pink are basically synonymous with cute, so if you're looking for the quintessential pair of cute sunglasses, this is it. They're lightweight, dainty, and — thanks to the keyhole-cutout bridge and round lenses — totally on-trend. Reviewers call them beautiful, amazing, and fabulous… exactly how you'll feel when you put them on. The Monroe sunglasses also come in black and black silver, just in case you want to switch between cute and chic every now and again.
Want to see more cute shades? Eyebuydirect offers numerous options under $100, along with frequent promotional discounts. Prescription lenses are also available for your sunglasses, starting as low as $20.