Digital screens are a huge part of our lives. We use them to work, to study, and most importantly: unwind after a long day. For gamers especially, spending time in front of a digital screen can cause a laundry list of effects on your eye health. Special glasses have been developed to curb these effects, but some still wonder: "do gaming glasses actually help?"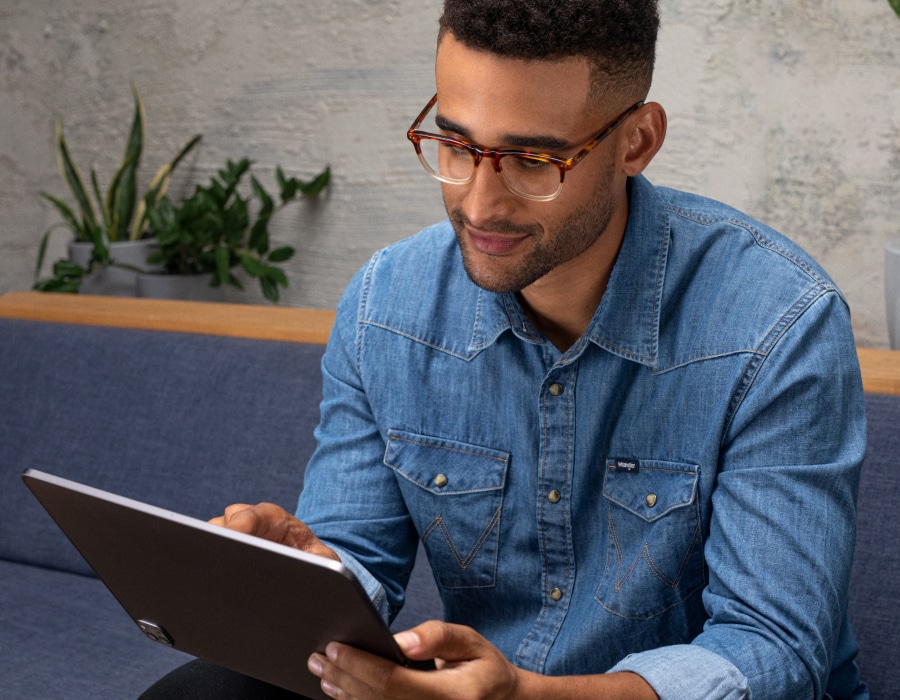 Illusion, in tortoise clear
Can playing video games damage your eyes?
Playing video games for long periods of time yields the same negative effects as any other activity involving a digital screen. Electronics such as TVs, phones, and computer monitors all emit blue light — a special range of UV light that is proven to cause pesky eye strains, disrupt sleep cycles, and quicken the development of cataracts.
Do gaming glasses protect your eyes?
To help curb the effects of harmful digital screen light, gaming glasses protect your eyes with the use of a special lens coating. These unique lenses look almost identical to the lenses regular glasses have, and filter out blue light so you can stay gaming stress-free.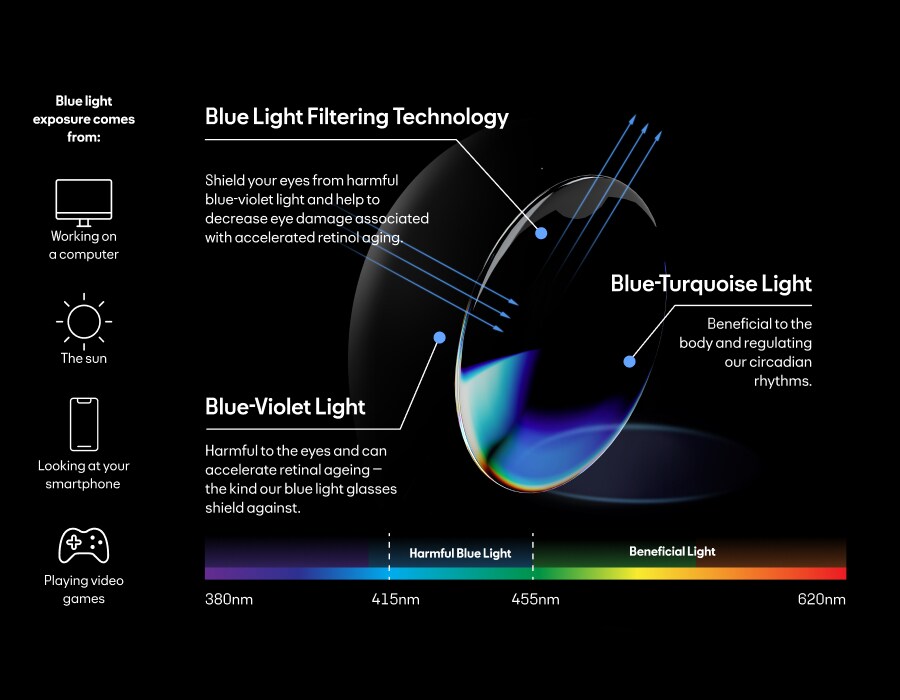 Are gaming glasses useful?
On top of protecting your eyes from digital screen light, gaming glasses are useful in every situation. If you use computer monitors for working or studying, gaming glasses can be a huge benefit. Plus, they're more stylish than ever — making them the perfect accessory for making an impression.
Interested in gaming glasses, but not sure how to find that perfect pair? Check out our Fit & Styling quiz to get equipped with the best styles the eyewear world has to offer.