People like to compare eyeglasses stores in order to find the lowest prices, the best quality, and the closest ones to their house. However, after a bit of research you'll soon realize that's not necessary at all.  Fun fact: if you're reading this then you've already found the closest glasses store possible… Eyebuydirect! And when you shop at Eyebuydirect, you're also getting the same amazing fashion eyeglasses styles that you'd normally find in a brick and mortar glasses store for a fraction of the price (you also don't have to worry about opening hours). Our prices for prescription lenses with stylish frames start at only $6 and are backed by a two-week satisfaction guarantee as well as a 365-day quality guarantee.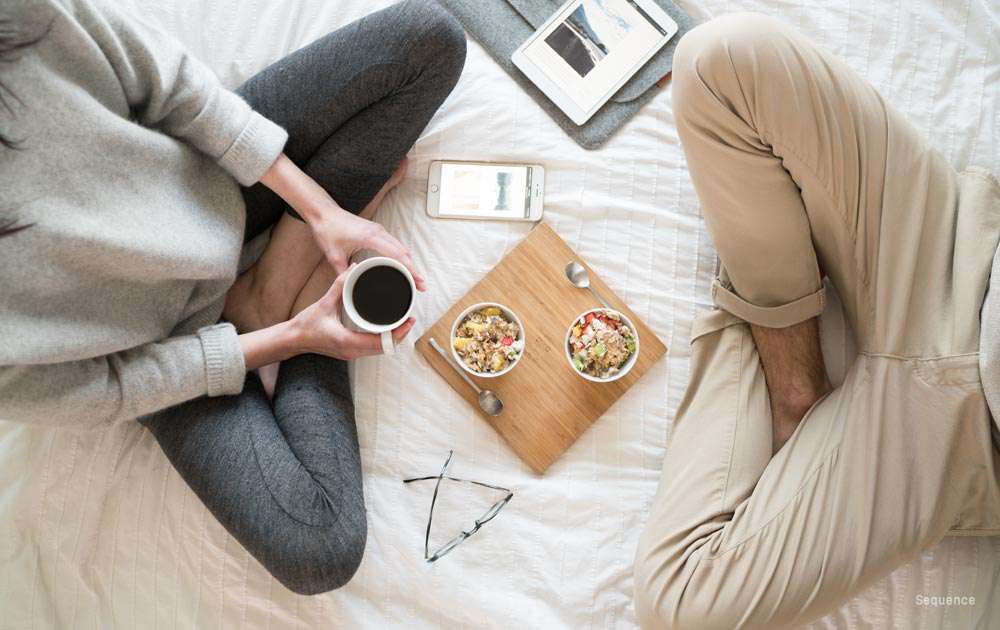 Sequence, in Ocean Tide
This Online Glasses Store Keeps Prices Low
So why do Eyebuydirect glasses cost so much less than glasses would at a normal glasses store? Well to start with, we believe that everyone has the right to quality eyeglasses that are not only affordable, but fashionable. We achieve this in a couple different ways.
When you order from Eyebuydirect, your glasses come straight from us to you. Which means no middlemen increase the prices along the way. Also, a good portion of the cost of eyeglasses frames in traditional glasses stores can come from the label attached. Since we produce our own eyeglasses frames, that means you get the same designer style and quality at much lower prices.
On top of that, one of the other advantages that Eyebuydirect has over a glasses store is that we cut and set and set own premium prescription lenses. Since we don't rely on a third party to do this for us, we're able to pass those additional savings on to you.
You can do it all online
Some people like being able to go to a local eyeglasses store in order to try on glasses before buying them. But just because Eyebuydirect is online, doesn't mean you can't try on our glasses beforehand. In fact, you can try on any pair of Eyebuydirect glasses (or sunglasses) in just a few simple clicks. All you need is a photo of yourself, without your glasses of course, on your computer or tablet. Simply click Try On when shopping any pair of eyeglasses or sunglasses, upload your photo, and voila! Now you know what you look like in any pair. This also lets you see which frame size, shape, and color fits you best before you even buy.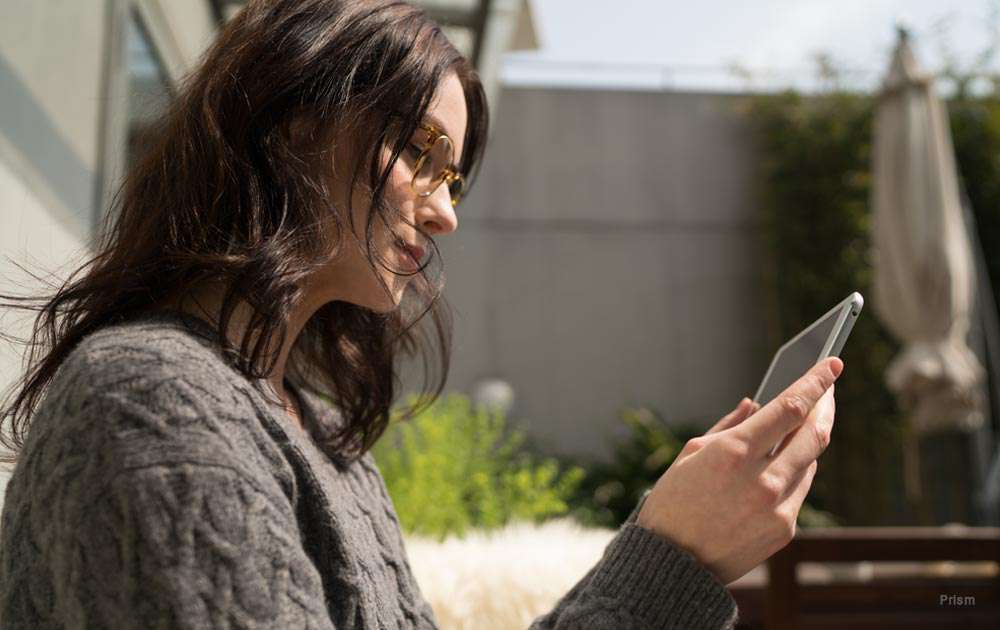 And if you're not sure of your PD, there's no need to go to a glasses store. For those of you who don't know what PD is, it means pupillary distance, and it's something that you need to know when entering your prescription. Sometimes doctors don't like to give you your PD, so if that's the case, we have a helpful online guide to help you measure your PD yourself. All you need is a mirror and a ruler.
Worried that since we're online we won't have a large enough selection of fashion eyeglasses or premium prescription lenses for you to choose from? It's quite the opposite! Since we're online, it's easier for us to provide you with hundreds of frame styles in all different types of shapes, colors, materials, and sizes. You can get colorful glasses(/colorful) if you want something more on the flashy side, or a pair of classic cat-eyes if you want something more curvy and a feminine. Fan of classic eyeglasses? We have beautiful brushed wire metal frames in golds, silvers, and bronzes. We also have timeless tortoiseshell frames in every shape you could desire.
We also have a wide selection of high-quality lenses for near and far single vision and multifocal, as well as blue light blocking ones perfect for the office or at home. All of our lenses can be also upgraded with the premium same coatings and protections that you find in any glasses store. It's no surprise that Eyebuydirect is one of the top rated online eyeglasses stores! So take a minute and check out the closest glasses store ever and find your next pair. If you're looking for a good place to start, check out our catalog of our most popular styles. Here's to lookin' at you!