After a busy day, nothing beats unwinding with your favorite game — and whether that play time is spent chilling or pushing your skills to the limit, one thing's for sure: pesky eye strain has no place in it. That's where gaming glasses come in. By filtering out potentially harmful blue light from digital screens, these specs can help reduce exposure, so your eyes can stay focused.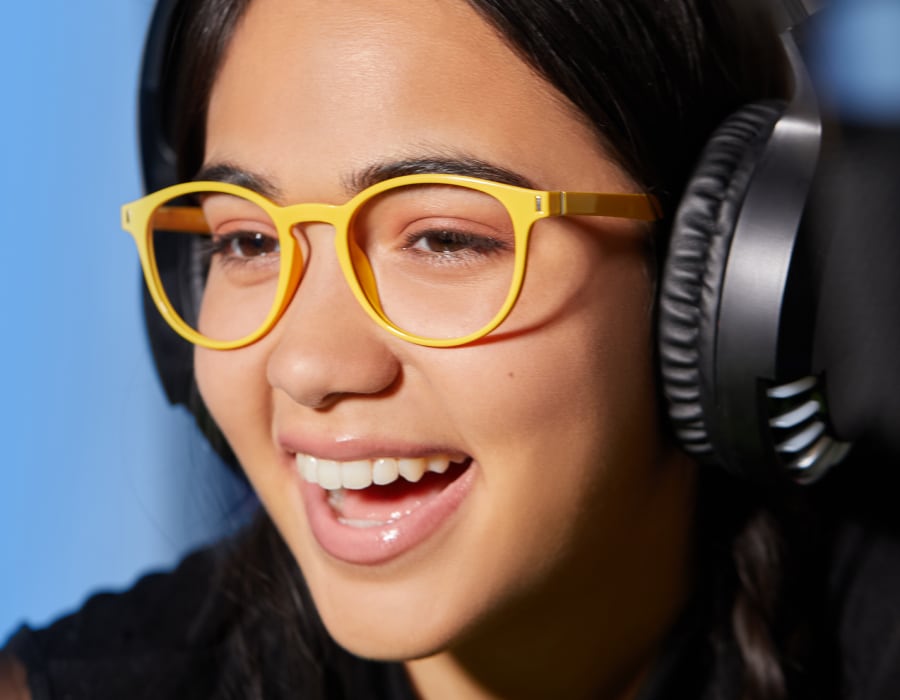 Typical gamer glasses
Digital screens emit blue light — and extended exposure to certain wavelengths may cause eye damage and discomfort. Typical gamer glasses help to reduce your exposure by filtering out this potentially harmful light so you can game comfortably and worry-free.
What are gaming glasses used for?
Gaming glasses are an essential for both hardcore and casual fans. However, they're also a huge benefit for anyone who uses digital screens. Blue light is a constant factor in our day-to-day lives, and reducing exposure to it is an important part of keeping your eyes healthy at school, in the office, or anywhere you're spending a lot of time in front of a screen.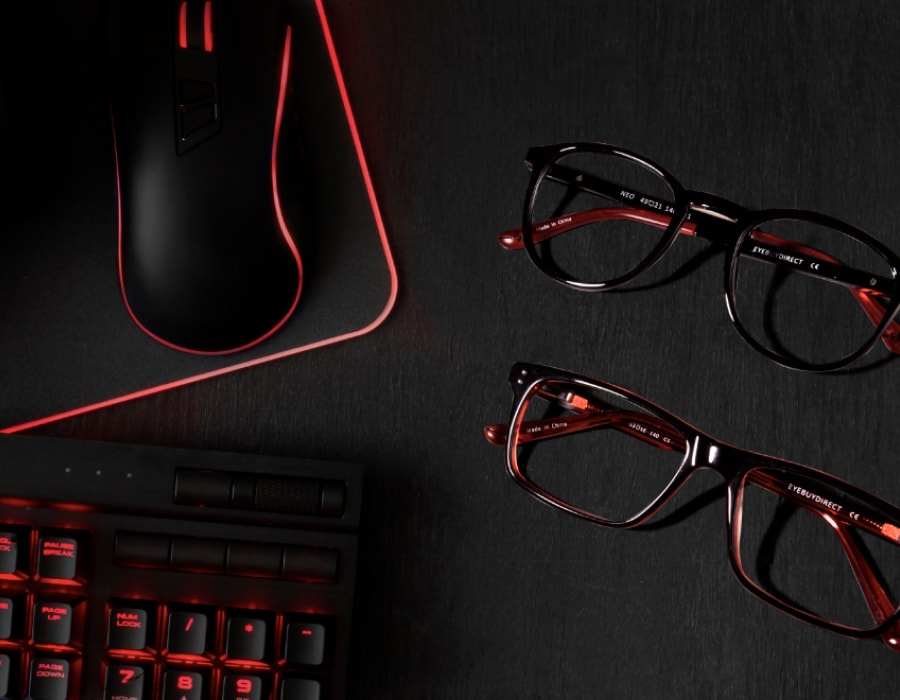 Wearing glasses while gaming
In the past, wearing glasses while gaming wasn't the most common thing to do. Back then, specs that reduced potentially harmful blue light exposure weren't as sleek, comfortable, and high-tech as they are now. (Plus, their yellow tint was so strong that it even affected gameplay!) Today, gamer glasses look almost identical to the stylish designs we see trending every day.
Want to find the perfect pair of gamer glasses, but don't know where to start? Take a look at our frame finder quiz to get equipped with your favorite styles.