Believe it or not, gray hair is having a moment. Women are beginning to wear their gray hair as symbols of elegance and pride, instead of dying it away. Metallic shades of gray, from dark gunmetal to silvery white, are fantastically fashionable right now. But that leaves the question: what are the best women's eyeglasses for gray hair?
Ultimately, it all comes down to how you rock your gray hair. When choosing a pair of eyeglasses for gray hair, it is important to select a pair that complement your overall style, as well as your luscious locks.
The Best Eyeglasses for Gray Hair: The Silver Vixen Look
When choosing a pair of women's eyeglasses for gray hair, why not think about releasing your inner silver vixen with a pair of metallic framed glasses to complement your frosty mane?
Gone are the days when gray hair was only associated with old age. Women of all ages are now embracing this diverse hair color, with celebrities such as Kim Kardashian, Rihanna and Lady Gaga showcasing shimmering gray tresses. The key is to make sure that your gray hair looks healthy and well groomed. As gray hair is so porous, it can often pick up yellow tones. To balance this, grab a pair of clear statement-making designer glasses to balance you hair and really make it shine.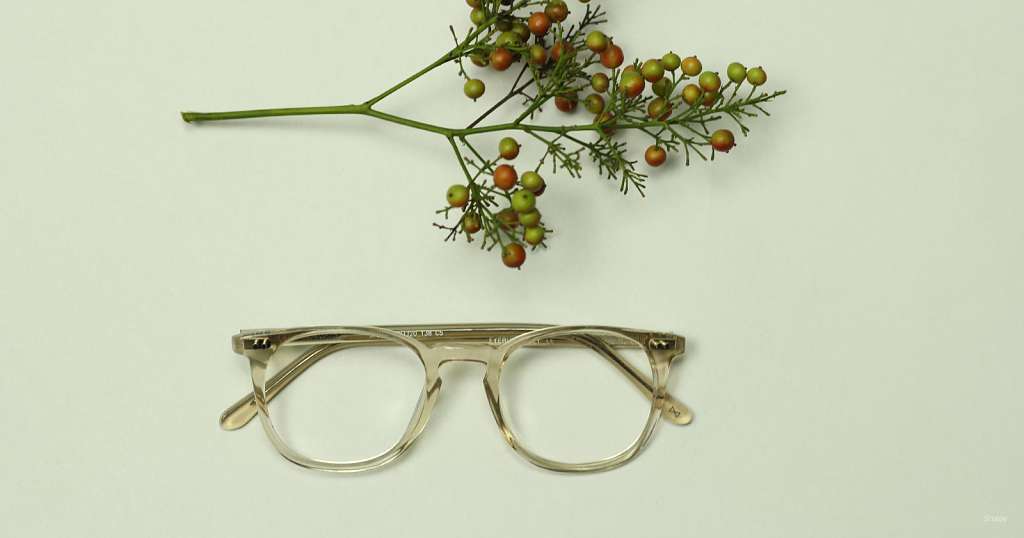 Shade, in Champagne
The Black Eyeglass Frames with Gray Hair Look
Famous faces such as fashion designer Iris Apfel and actress Helen Mirram make gray hair irresistible. Iris Apfel in particular is a great role model for women wondering what the best eyeglasses for gray hair are. The answer: the bigger and bolder the better! There is no better way to balance steely gray hair than with a fun pair of glasses that can really get a conversation started. Oversized glasses are your best friend, here.

What Color Eyeglass Frames for Gray Hair Are There?
Remember, gray isn't just gray. Salt and pepper hair actually comes in a kaleidoscope of different shades, from ashy slate to smoky iron or pearly oyster. But how do you choose the best color eye glass frames for gray hair? The fantastic thing about this hair color is that it can also provide a neutral background for a pair of colourful statement glasses. Eyeglasses for gray haired women can be that little bit bolder, brighter and braver. With gray hair, you can get away with a riot of color. How about opting for a pair of acrylic frame in a strong hue such as red or green? If you have gray hair, blue eyes, and a round face, try a cool blue pair of cat eye glasses to perfectly compliment your looks.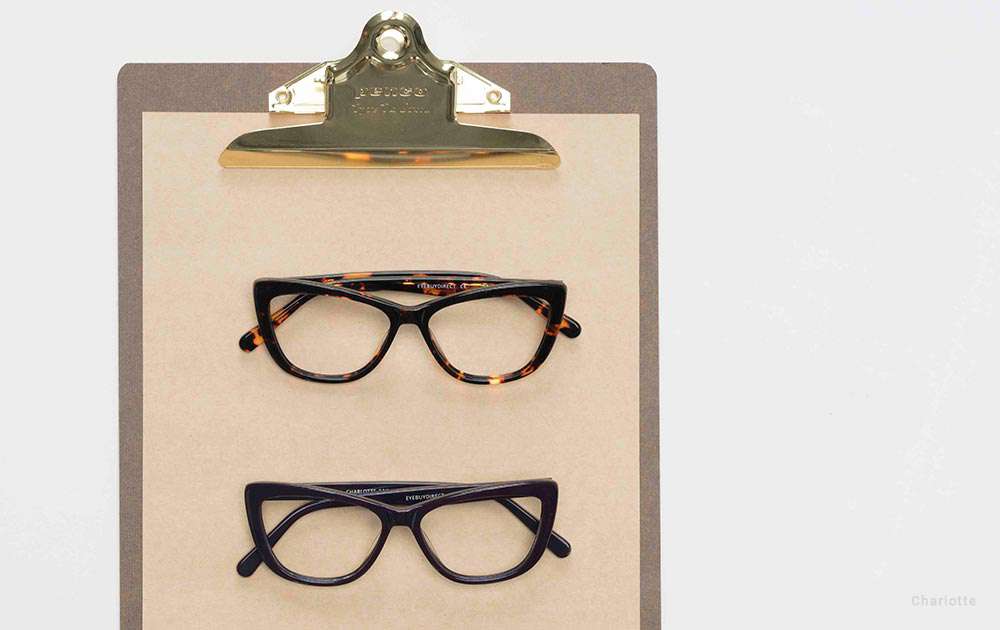 Charlotte, in Tortoiseshell and Purple
Have Fun with Women's Eyeglasses for Gray Hair
The key is to have fun with your style. When choosing a pair of women's eyeglasses for gray hair, go for a pair that reflects your personality, as well as flatters your complexion and face shape. The great thing about glasses nowadays is that you can invest in multiple pairs, even if you are on a budget! With different glasses to choose from every day, you can accessorize with them just as you would with your jewellery. Check out our full range of glasses here and see which ones might be perfect for you.