What Is Anti-Reflective Coating?
Anti-reflective (AR) coating eliminates almost all reflections from the front and back of your eyeglasses lenses. This lens coating allows nearly 99% of the available light to reach your eyes. 
If your glasses don't have AR coating, as much as 15% of available light won't reach your eyes. This is because AR coating cuts down on the amount of light that is reflected onto your lenses. Blocking this reflected light means more light can pass through the lens to your eyes without glare. The more light that enters your eye, the better your vision.
Anti-reflective coating is sometimes referred to as anti-glare coating, but these are actually two different things. Both reduce glare, but AR coating helps shield your eyes from external and internal light sources. Anti-glare coating only helps shield against external light sources.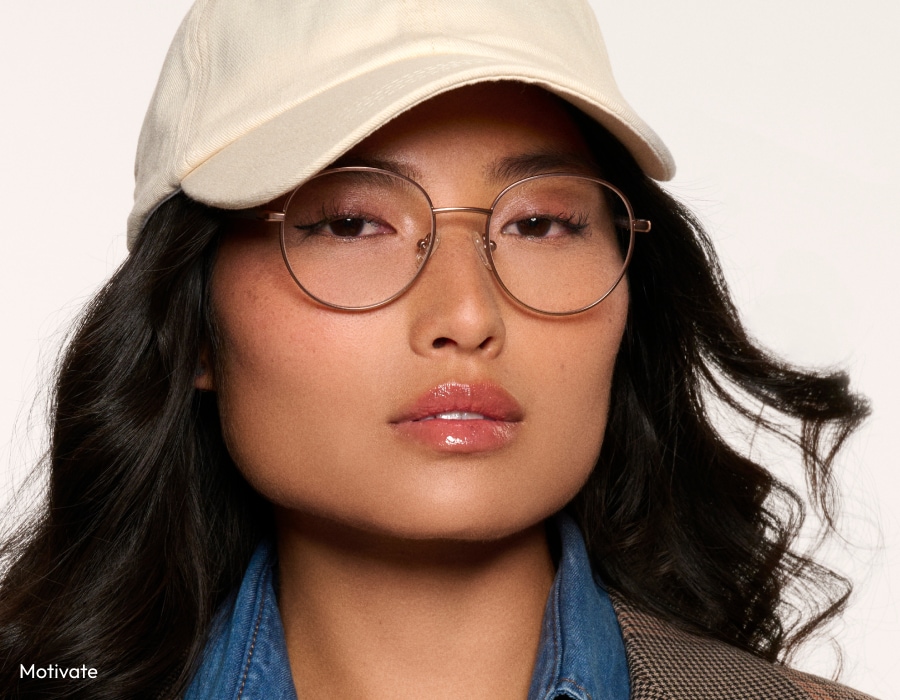 Is Anti-Reflective Coating Worth It for You?
You can choose from a variety of lens coatings when getting new glasses. AR coating may be a good option for you if:
You want to see better when you're driving at night.

Your eyes feel tired after long periods of digital screen use.

You don't like seeing reflections on your glasses lenses.
Benefits of Anti-Reflective Coating
There are many benefits to wearing glasses with an anti-reflective coating, including:
Improved visual clarity

– AR-coated lenses eliminate glare and let more light reach your eyes. This allows you to see more clearly.

Safer driving at night

– Anti-reflective glasses filter out harsh glare from other cars' headlights so you can see better and drive more safely at night. 

UV protection

– Overexposure to the sun's harmful ultraviolet (UV) rays is bad for your eye health. Lenses with AR coating protect your eyes from UV rays. They also reduce distractions from reflected light that bounces off cars, windows, and other surfaces.

Enhanced appearance

– An anti-reflective coating makes your glasses seem almost invisible to other people so they can see your eyes better. This coating also helps reduce "glasses glare" in photos. 

Reduced digital eye strain

– If you've ever spent hours looking at a screen, your eyes have probably become tired and irritated. AR coating helps relieve digital eye strain by reducing your exposure to the glare that screens emit.

Lens protection

– AR-coated lenses also help your glasses last longer. While no lenses are completely scratch-free, this coating protects against scratches and smudges.
AR coating is especially beneficial if your glasses have thinner high-index lenses because they naturally reflect more light. Adding this coating can help high-index lenses work better and feel more comfortable for you.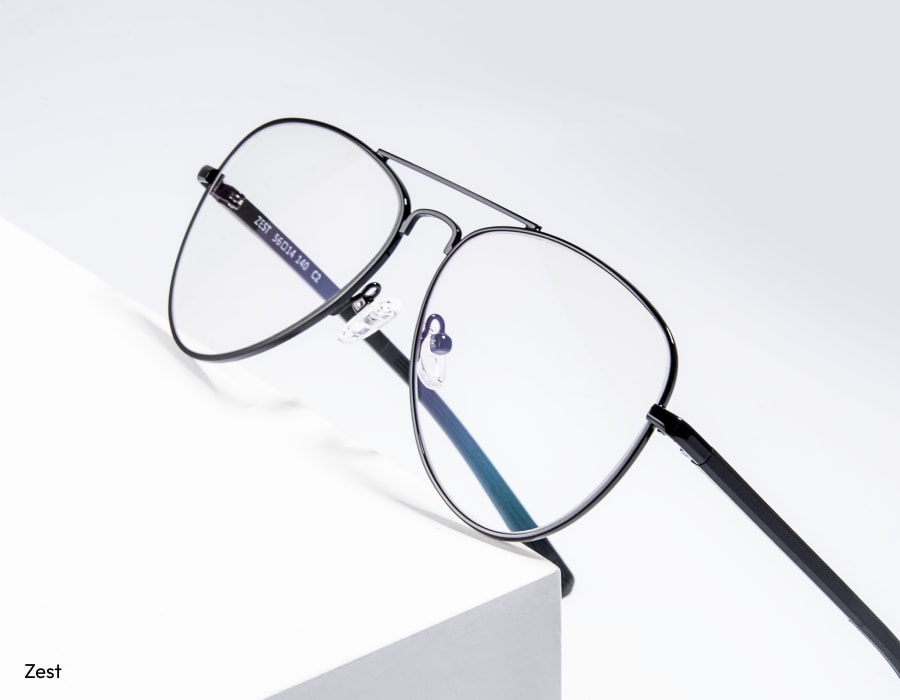 How Does Anti-Reflective Coating Work?
This lens coating is made up of several extremely thin layers of metal oxides that are applied to the front and back of the lens. Each layer helps block a specific wavelength of light to help eliminate reflections. 
If you notice that your lenses have a bit of color to them, don't worry. All AR coatings reflect some color, depending on the manufacturer. The most commonly reflected colors are blue, green, and yellow-green. This color is only visible when looking at the lenses from certain angles.
How to Clean Glasses with Anti-Reflective Coating
You can clean glasses with AR coating the same way you clean glasses without any lens coating: Wash them with lukewarm water and a few drops of dish soap, then dry them with a clean microfiber cloth. You can also ask your eye care professional to recommend a lens cleaning solution during your eye exam. 
Follow these tips to ensure you clean your glasses safely:
Don't use household cleaners, glass cleaner, or other abrasive products because they may damage any eyeglass coatings on your lenses.

Make sure any lens cleaner you get says it's safe to use on eyeglasses.

Don't clean your glasses without getting them wet first. Rubbing dry lenses — even with a soft microfiber cloth — can leave scratches.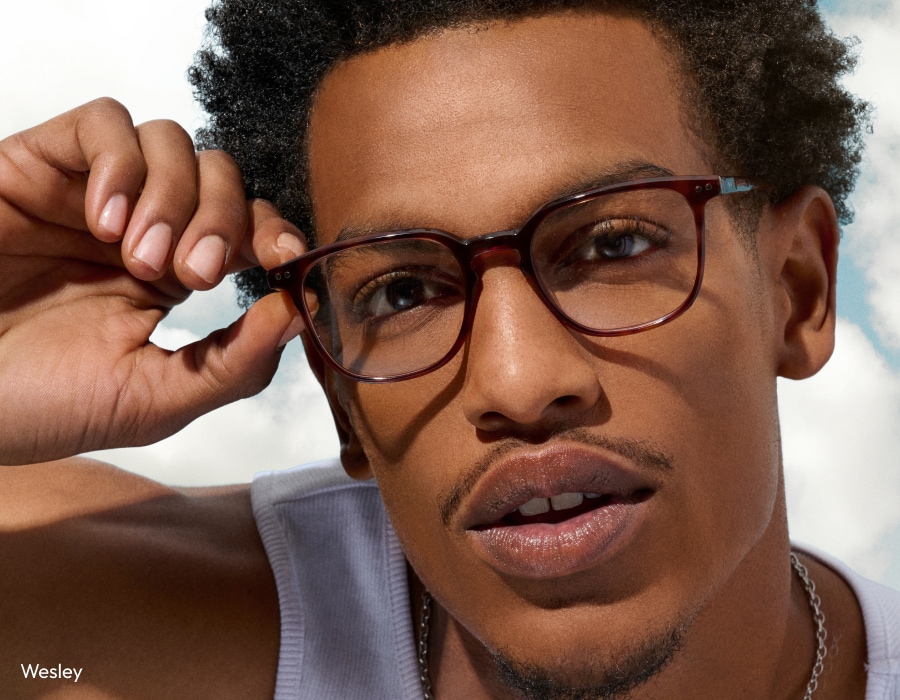 How Much Does Anti-Reflective Coating Cost?
The cost of adding an anti-reflective coating to your lenses depends on where you buy your eyewear. At Eyebuydirect, AR coating comes standard on all of our lenses, including single-vision, progressive, blue light filtering, photochromic, and reading glasses.
SOURCES:
Anti-reflective coating for eyeglasses

. All About Vision. February 2019.

5 Surprising Benefits of Anti-Reflective Lens Coatings

. VSP Vision Care. Accessed August 2023.