In a sea of different styles, shapes, and sizes, hunting for that special pair of glasses can be a little tricky.
Lucky for you, we have just the right tips to make the whole process simple. This short and sweet guide will help you through the process of finding frames that are compatible with round faces.
Some of Hollywood's biggest stars have round faces. Just look at Emma Stone, Leonardo di Caprio, and Penelope Cruz! What's their glasses secret? Rectangular frames. Fashion experts say that rectangular frames that feature strong and sharp angles can help add more distinct lines to a round face. Accentuating your facial features with more geometric shapes is the key to looking sharp and fashionable.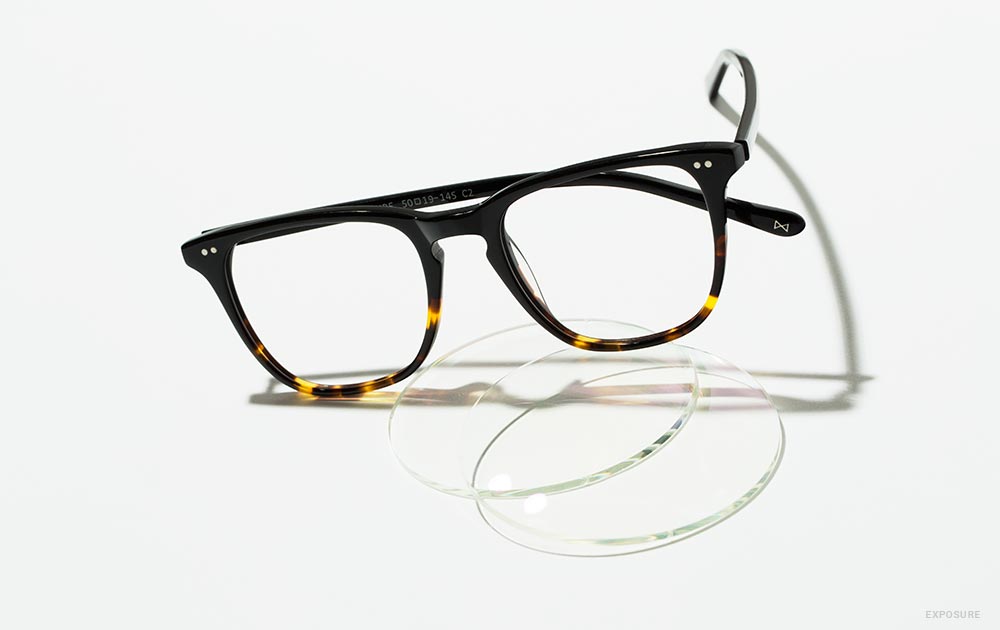 Exposure, in Jet Amber
You might ask: Aren't rectangular glasses boring? Far from it. Rectangular frames are one of the most common types of frames for glasses, so you've got a wide range of unique options to choose from.
Here's just a few of them:
Sometimes, a pop of color is just the thing to give your look a little bit of cheeky flair. It's especially effective if you've got a darker hair color. We recommend Cascade in red. Feeling blue? Furox in Navy will have you feeling chiller than ever.
If you're looking for something more cool than quirky, you might find yourself in love with a sleek pair of transparent frames. Our Pacific glasses add an instant element of chic to any outfit.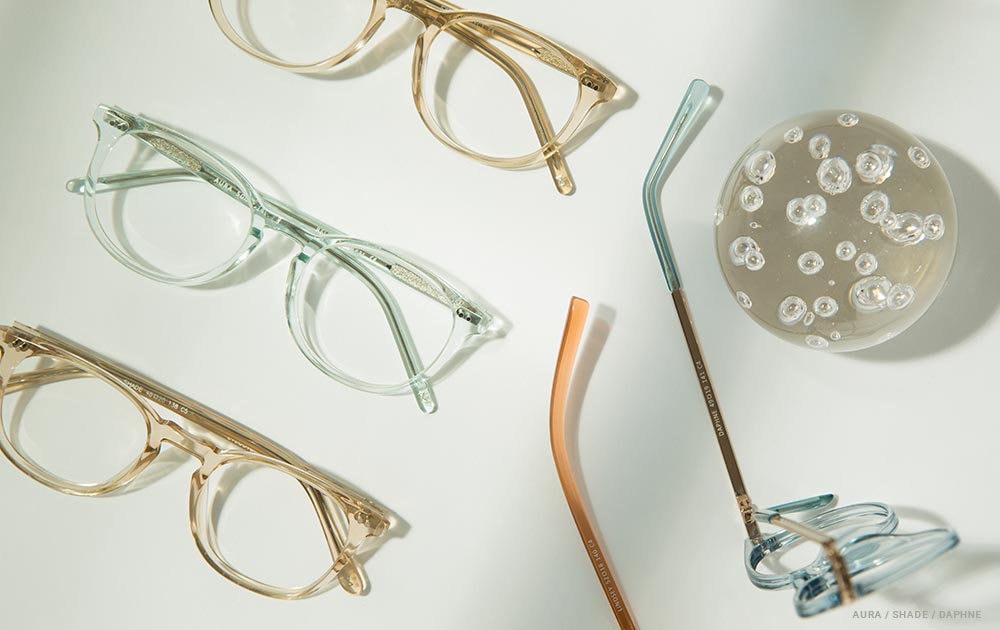 From top to bottom: Aura in Celeste and Matte Champagne, Shade in Champagne.
As you can see, people with round faces don't need to worry at all when it comes to purchasing glasses. Rectangular frames come in all sorts of styles, so finding one to match your specific aesthetic can be easy! You can find all of our rectangular eyeglasses on this page so you can browse to your heart's content.
Now that you're all set, we've got just one little warning for you: Avoid glasses with round frames! Glasses with round frames add more circular shapes to your face and can make it appear more round than it actually is. Keep that in mind and you're golden!