Knowing how to style round sunglasses is vital if you decide that this frame shape is for you. The type of sunglasses you choose to buy is a seriously important decision. Whatever you're wearing, your choice of eyewear will be  front and center of your outfit. It's important to find a style that fits you perfectly. From aviators to cat eyes, the choices are endless.
We have some stylish examples of round sunglasses, so check them out to help make your decision. All of our frames, including our standard eyeglasses frames, can be fitted with tinted lenses, so it's a good idea to check our other categories if you don't find what you want here.
The general shape of the lenses is a great place to start when picking eyewear, and round sunglasses could be the perfect choice.
WHAT TYPES OF SUNGLASSES ARE ROUND?
There are tons of sunglasses styles that have round lenses, and some are rounder than others! Classic aviator frames have a rounded, slightly tear-shaped shape. The vintage style of sunglasses made famous by John Lennon are known as 'teashades', the lenses of these sunglasses are often perfectly circular.
Many other styles could be classified as round sunglasses. The browline style, with its thick frame lining the top of the lenses, usually sports rounded lenses, and Cat eye sunglasses are large and rounded with a sharper angle at the corners.
The specific type of round sunglasses you should choose will depend on a few factors. Maybe the most important consideration is your face shape.

Queen, in Brown Striped
WHICH ROUND SUNGLASSES WILL SUIT ME?
If you style your outfit properly, any round sunglasses can suit you! We've already gone into detail about how face shape might affect your style choice here. A good rule to stick to is to make sure the shape of your sunglasses isn't the same as your face shape.
If you have a very round face you might want to stay away from totally round shapes, like the teashade style mentioned earlier. Round frames with a little extra definition, such as cat eye frames, would be better for someone with a round face.
People with a diamond face shape should also stay away from very round lens frames. Consider a more oval shaped lens if you have this face shape.
For the rest of us, with oval or square face shapes, more rounded styles can work well with your proportions, and accentuate your best features.
WHAT STYLES WORK WITH ROUND SUNGLASSES?
Round sunglasses work well with both formal and casual outfits. How to style round sunglasses will depend on the extra details of the frames. Color, accents, and size will all influence what they work best with.
Modern styles of round sunglasses, usually made with acetate or plastic, look great with a dressed-down, relaxed outfit. Imagine you're lounging at the beach, sipping a cocktail and enjoying the sun. This is the type of vibe you want to present while wearing more modern round sunglasses like cat eyes.
The classic, super-round style of wire frame can look really chic with a more adventurous, avant-garde style. Close your eyes. Clear your mind. Now picture yourself partying at the last day of Coachella. Whatever you see yourself wearing will probably look great with vintage, round sunglasses.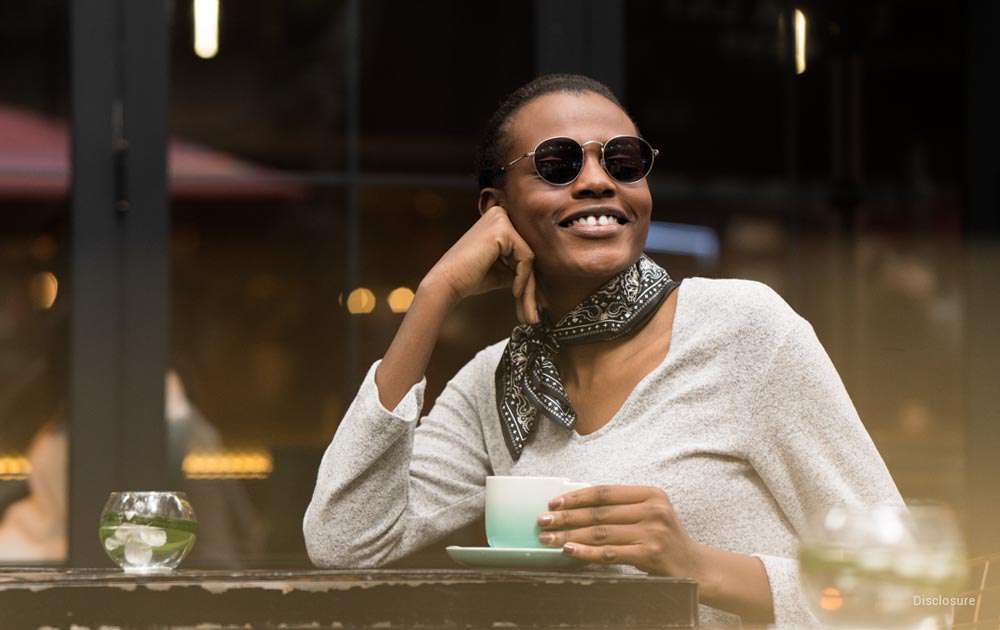 Disclosure, in Gray
SHOULD I BUY ROUND SUNGLASSES?
Only you can decide if round sunglasses are a suitable match for your personality. The various styles of sunglasses categorized as round are numerous and varied. It's likely that you can find a pair of round sunglasses that will fit you perfectly. Remember that all of our products can be fitted with tinted lenses, so you aren't limited by lens type. A good place to start is our perfectly fashionable selection of round sunglasses, discover the perfect frame for your look!
Featured Frames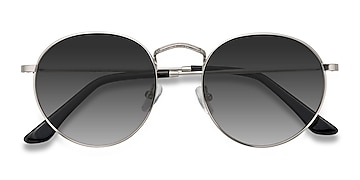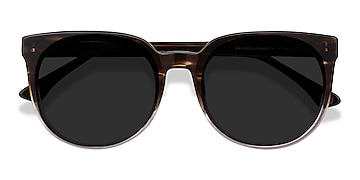 shop glasses