We all love an animated personality, and cartoon characters with glasses are some of the most iconic and memorable. Whether it's the unforgettable look of Velma's tinted lenses in Scooby-Doo, Chuckie Finster's purple frames in Rugrats, or Peter Griffin's small specs in Family Guy – the top toons are known for their trademark lenses. The list of cartoon characters with glasses goes on but we've picked a few of our faves as inspiration for your next pair.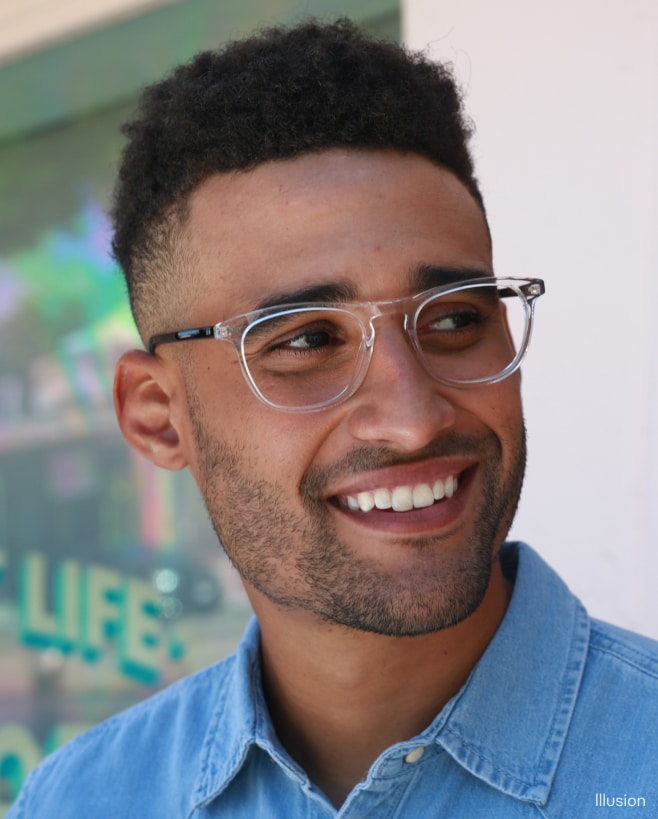 Our favorite female cartoon characters with glasses
You already know how much we LOVE Velma's glasses in Scooby-Doo (who doesn't?) —and matched with that baggy orange turtleneck, her cool look would still be on trend today. But who wants to be on trend if you're the delightfully anti-establishment Daria of the eponymous animated MTV series Daria? She'd rather be anything but fashionable (it's that contrarian nature) and the brilliant round frames she sports stand out in the best way possible. Daria is our ultimate female cartoon character with big glasses.
Iconic male cartoon characters with glasses 
You're never too young for a pair of specs and pint-sized hero Dexter in Dexter's Laboratory is animated proof! His horn-style frames saw him think up endless inventions and we adore his baby blue tints. Meanwhile, rectangles are all the rage in King of the Hill as main character Hank's simple style is topped off with black specs. His minimalist eyewear is ideal for watching the world go by in his back alley and he simply wouldn't be the same without them.
There's a reason all these household names are so memorable in our minds and the use of eyeglasses as a key feature is no coincidence. Cartoon glasses have been the centerpiece of so many great animated TV series over the years. Female cartoon characters with glasses and male cartoon characters with glasses are clearly the stars of the show.