When you think of celebrities with glasses, so many greats come to mind. There's a whole host of famous faces who've owned their frames over the years and left us seeing stars. From fictional characters in the film world to talk show hosts, singers, and celebrity child actors — the list of known names and loveable looks is clear to see and puts eyeglasses firmly in the spotlight.
Male Celebrities with Glasses
We all know shades have rockstar appeal and male celebrities with glasses such as Ozzy Osbourne, Elton John, and U2's Bono have opted for heavy metal when it came to their frames. Ozzy's small round specs are often thought of in dark colors and Irish artist Bono would rarely be seen without a  tinted lens look on stage.
Elton's eccentric eyewear, both sunnies and specs, was the perfect complement to his amazing outfits, and John Lennon glasses became a trend of their own when the Beatle put his stamp on small circular lenses — all music to our ears (and eyes!).
Other male celebrities with glasses include film director Spike Lee in his unforgettable frames which are as iconic as his movies, and Tom Cruise made Top Gun famous in the '80s by looking fly in aviators. There's also the late, great Robin Williams, who hilariously hid behind eyewear as a disguise in Mrs. Doubtfire with a look you just could never unsee!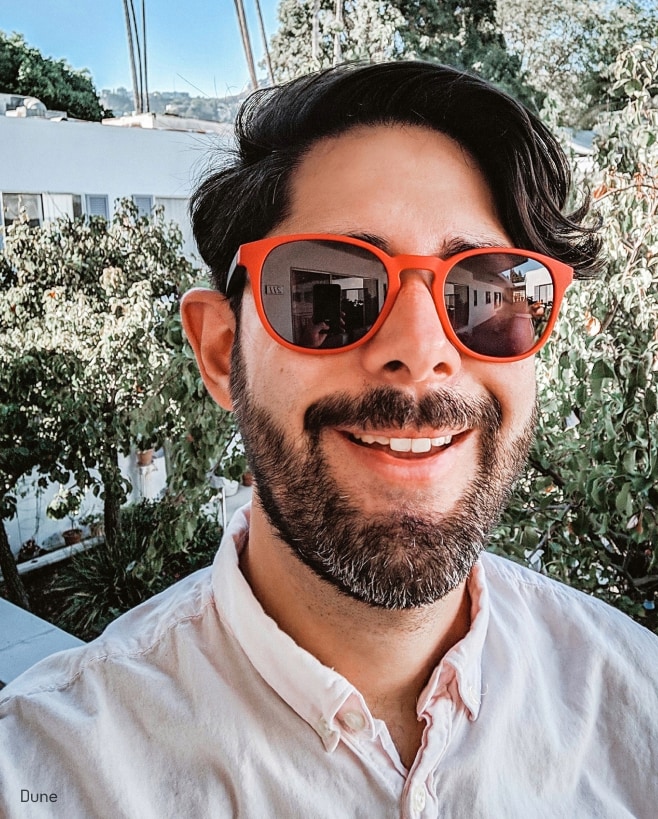 Female Celebrities with Glasses
Female actors such as Julia Roberts and Jennifer Aniston have also enhanced their looks by dabbling with eyeglasses during their acting careers, along with the likes of Eva Mendes, Megan Fox, and many more in Hollywood. Whereas legends like Whoopi Goldberg – with a pair perfectly nestled on her nose – and talk show host Sally Jessy Raphael – making red all the rage – have been more consistent with their frames. Lady Gaga, on the other hand, has given us a glimpse of what specs could look like in the future with sleek glasses that ooze innovation. Her eyewear is always light years ahead!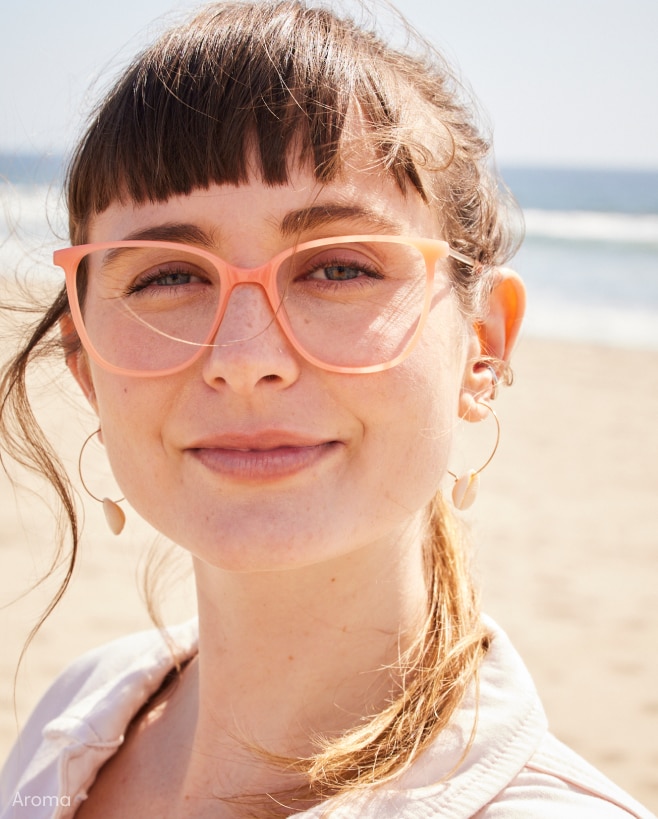 Child Celebrities with Glasses
Then there are child celebrities with glasses, who have also entertained on some of the most popular shows and movies. Macaulay Caulkin – as Thomas, in My Girl – and his real-life brother, Kieran – who starred alongside him as Fuller in Home Alone – both wore specs as part of those respective roles and won over audiences as cute famous kids on screen.
But perhaps the most famous glasses ever worn by a child celebrity in a movie is Daniel Radcliffe's pair in the Harry Potter movie franchise. Everyone wanted those specs after seeing him make his eyewear look magic, and celebrities clearly have a certain mystique with glasses, whether it's on-screen or off. Why not add some sparkle to your own look with a pair at Eyebuydirect and get some star appeal of your own?