There's a certain eye-rony to prescription glasses that make you look younger. After all, you're more likely to need them to see better as your eyes mature, but if your pair can roll back the years at the same time then, hey, it's a win-win!
So, how do you go about finding a style that'll both cater to your vision-correction needs while enhancing your appearance and bring out your youthful side? You could start by shopping timeless looks that tend to stay on trend despite fashion fads or the current craze.
Styles for the Ages
Bold black frames work well if your hair has turned more silver-gray, as they contrast the color tone and look sleek and fresh. Tortoise is another eyewear style that's stood the test of time, and who can resist that polished texture on a pair of specs? Not us, we can confirm, and not those giving you endless compliments about your new pair that shows you've got plenty of personal taste. Clearly, you know a good frame when you see one!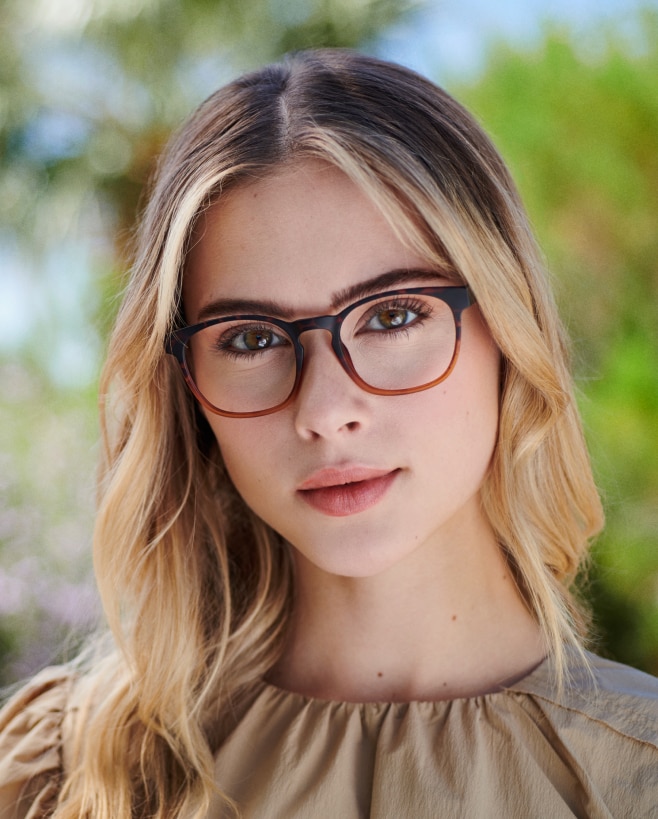 If you really wanna switch it up and try something different, why not go retro and try a throwback style from another era? There's plenty to see from chunky frames to colored lenses that'll take you back while showing you're very much fashion-forward and living in the now, since, after all, trends recycle every few years. Age is definitely nothing but a number, and some of our retro frames transcend time with nostalgic and forward-looking style all at once.
Frames for days
If you've got blue eyes, go for something unexpected with a blue frame which'll offer a super eye-catching tonal look and keep you looking in-the-know. Or, you may want to keep your eyewear understated and low key as not to draw too much attention to your look. If that's the case, go for a pair that's light and thin, but still stylish enough to be a conversation starter.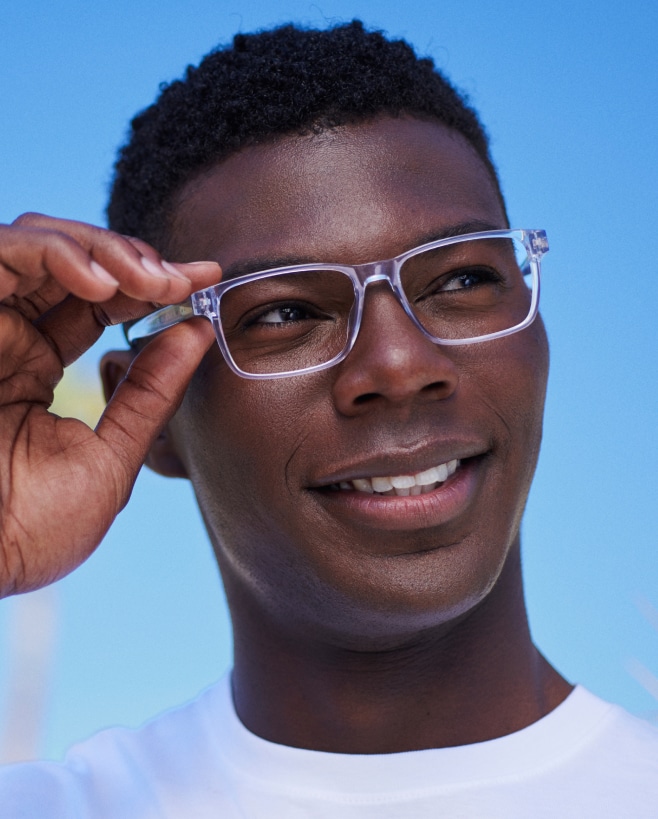 At Eyebuydirect, there's plenty to choose from – and don't worry about your prescription when it comes to picking your perfect pair, as all our frames that make you look younger are available with custom lenses. Yeah, really! When it comes to helping you reach your style potential, we've got you covered. So, look around and choose your fave styles – there's no time like the present!