Wedding eye glasses
So you're getting married. If ever there was a moment in time when it really will be all eyes on you, it's now — your big day! Everyone's going to be there — friends, family, and the one you're about to spend the rest of your life with, so you need to look your best!
That means having the perfect pair of bridal glasses or smart specs to go with your wedding dress or suit. But how do you go about choosing wedding eye glasses to get married in? Read on for some ideas on eyewear to suit your outfit for the best day of your life.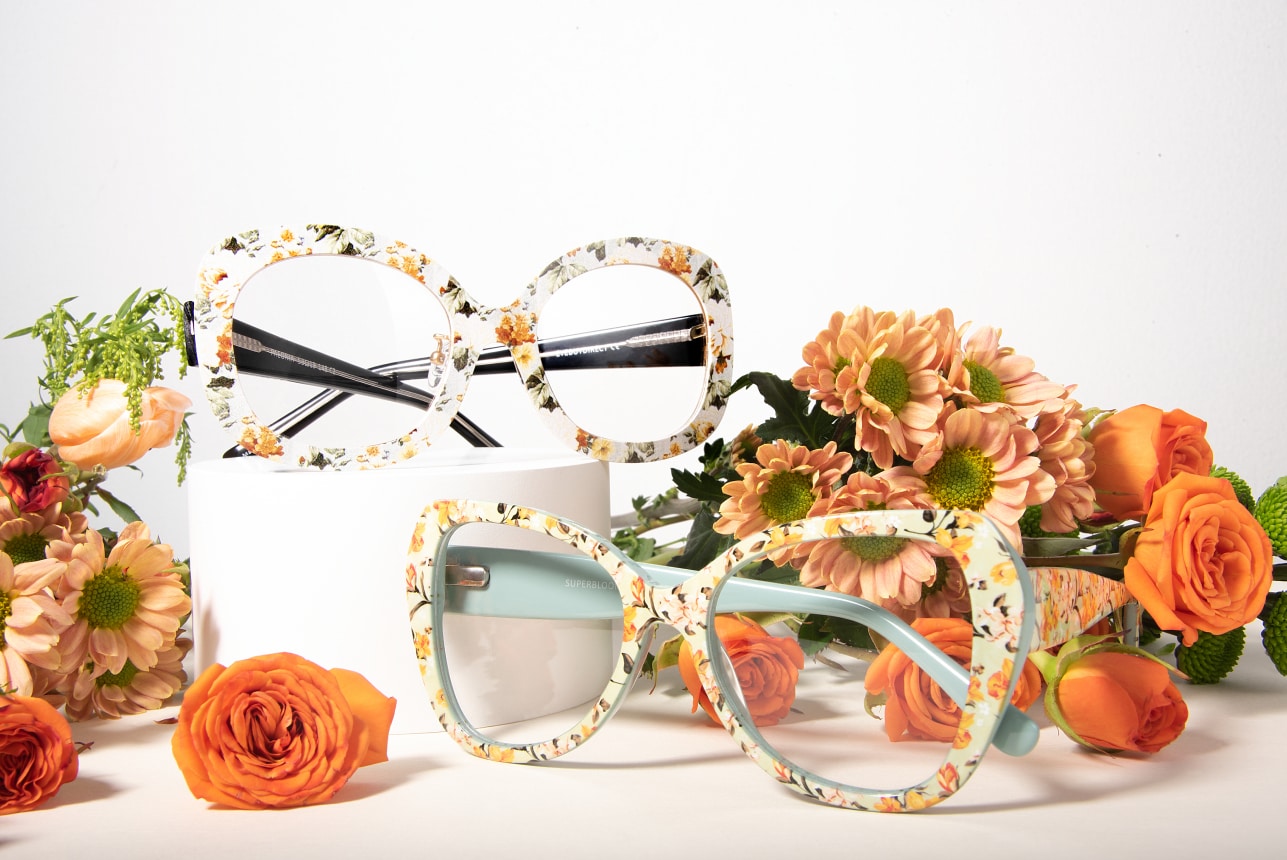 Paeonia and Superbloom
Brides with glasses
The good thing about glasses is that you're allowed to pick as many pairs as you like! So, even if you can't decide on a single pair of wedding glasses for your big day before it comes around, why not order a few and try 'em on first? Once you've found the ones, send the others back with our hassle-free returns. That's one less thing to worry about on your wedding to-do list!
How to style bridal glasses
Bridal glasses should naturally complement your outfit or wedding dress. Think about your shoes, jewelry, and glasses, and how everything will all look altogether on the day. Do you want your eyewear to match the colors you're wearing, or do you want them to have a bit of contrast? Will you go bold with a unique look to stand out or keep it subtle and chic? These are all things to think about when shopping for your wedding eye glasses.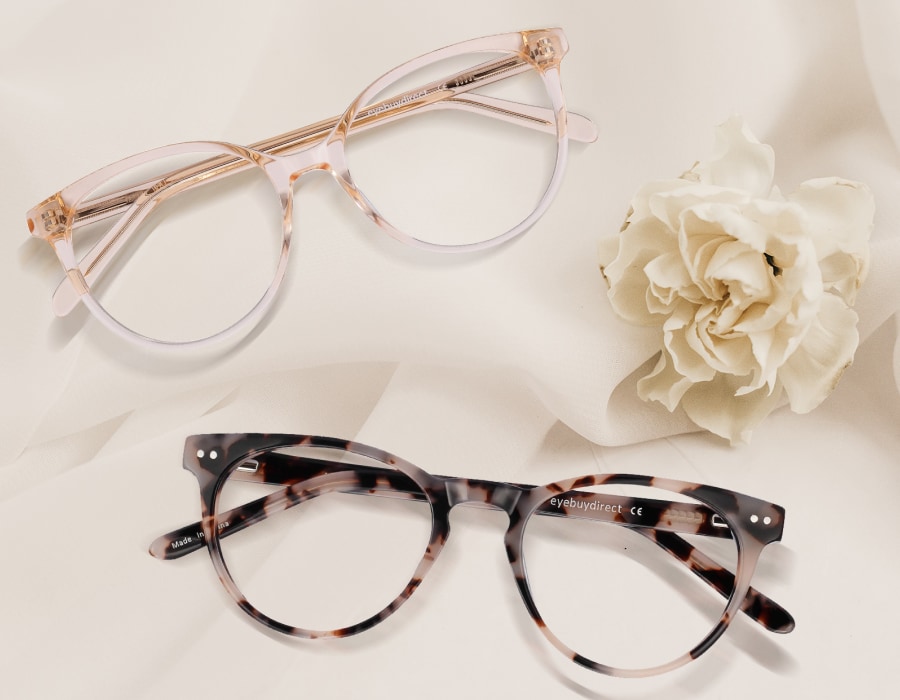 Nala and Notting Hill
Bridal glasses frames
Ultimately, the bridal glasses frames you decide to wear on your wedding day should make you feel comfortable and special — just like it was meant to be! Get hitched in Notting Hill if an ivory tortoise frame is your thing, because you can't go wrong with a classy cat-eye. Hepburn is another great choice in the same color and shape. Rose gold is another timeless option in the cat-eye style — see Gem and Camilla for more fine style, and Renata for a vintage feel.
More ideas for brides with glasses
If you want more of a simple silhouette for your wedding eye glasses, Movement in rose gold is a great square-shaped choice. Hollie and Dazzle are nice round options with interesting details.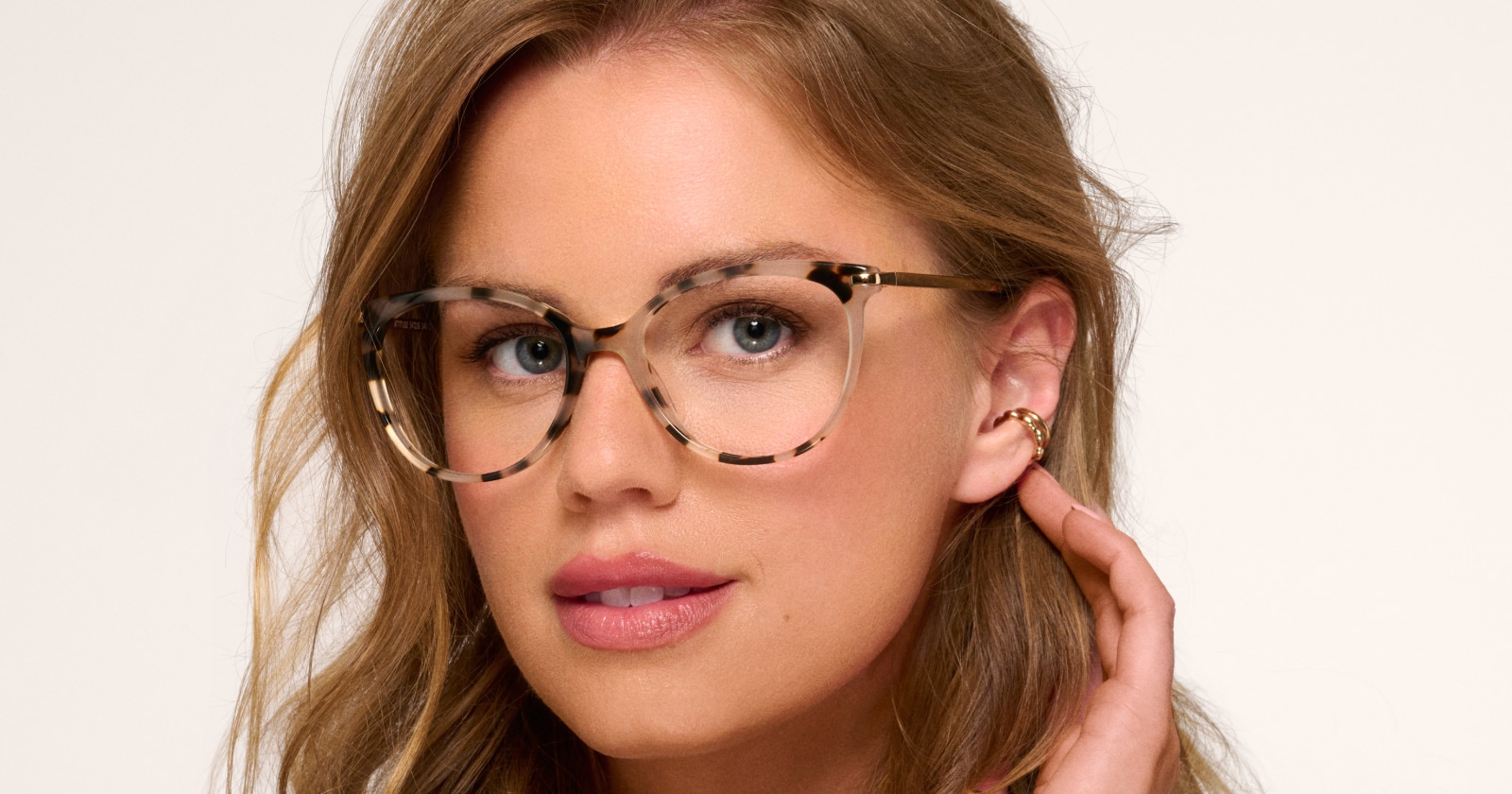 Bridal glasses frames for a clear statement
Looking for a pair of  wedding glasses on the subtle side? Go for a clear pair with a hint of color. Say "I do" to Jamie in clear brown for a neutral look, Nala in clear melon for a cute cat-eye vibe, or Ellipse in clear yellow for a geometric alternative. Give the day some Attitude with a completely clear face front and gold temples.
Wedding glasses for him
Wedding eye glasses aren't just for beautiful brides — grooms need to look great, too! As well as plenty of bridal glasses frames options, we've got more than enough men's styles to match your wedding day attire.
Look like the best man in the room with a geometric frame like Soar in gold, Alum in black and gold, or Planete for something different in a floral pair. Square up with Walker or Symmetry for a timeless tortoise look, Terra in black, or add a touch of upper class with Borderline, a browline frame in black and metal.
Rectangular glasses more your thing? Pacific is another fine tortoise frame to consider, or make a striped clear acetate impression with your wedding eye glasses by choosing Illusion as your style partner for the day.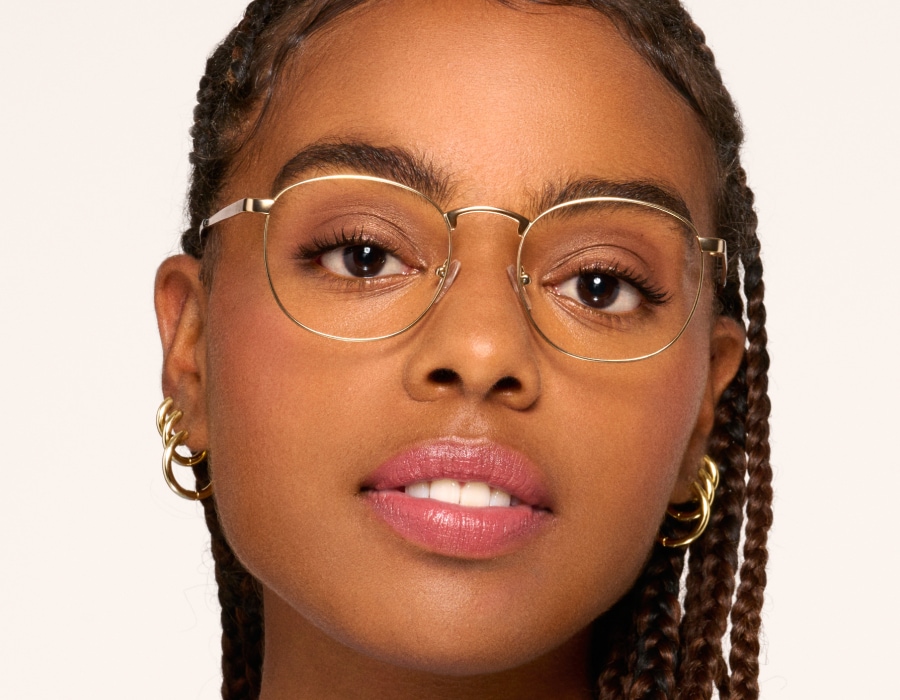 Bridal glasses frames for everyone
One of the most important things about your wedding day is that you walk up the aisle confident, happy, and seeing clearly. You're sure to find a frame to say "yes" to in our range of wedding eye glasses – whether it's a pair from our guide to great wedding eye glasses above or another pair from our wider range, brides with glasses and grooms about to get wed are sure to find a pair for the big occasion. We've even got great glasses for guests so everyone can look their best (and get a good view of the happy couple on the big day!). Glasses make great gifts too and there's plenty more to see than smart specs for the ceremony.
We've even got pairs to protect your eyes from digital screen time with our blue light glasses for when that all-important wedding video arrives in your inbox. And don't forget the sunnies for the honeymoon! We've got sunglasses for the beach, pool, city, or safari, so take your pick and express your newlywed self!