Eyewear designs have been around since the dawn of man.
Early innovators used anything they could find to block out harsh sunlight, or to help them enlarge the text they were trying to read. From pieces of wood to fish bowls full of water – you name it, we've tried it. Monocles become eyeglasses and nose-pinchers developed into the modern eyewear designs we have today. But this doesn't mean that your glasses have to stop at just function. With us, you'll be able to afford the most fashionable of eyewear at a fraction of the traditional cost. It sounds a lot better than a piece of wood or a monocle, doesn't it? If you need any more convincing (which you probably shouldn't but whatever) we'd like to run through a few iconic eyewear designs from recent history. They show us, in perfect clarity, just how eyewear can marry fashion to function in the most memorable of ways. Shall we begin?
Round Eyeglasses
The quintessential glasses shape we all think of. Harry Potter brought them back to fashion in recent years but for the original round glasses champion look no further than John Lennon. Clear or tinted, smart or casual, the Beatles legend is famed for his spherical spectacles and we can't think of him without them. Imagine all the people he's inspired to wear his trademark trend. (…not even sorry for that one)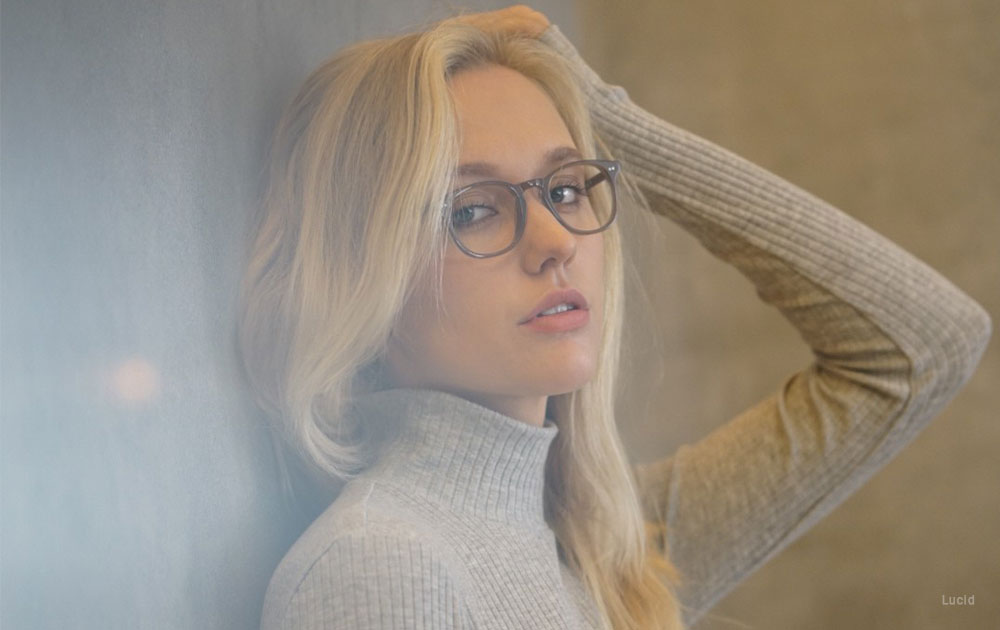 Lucid eyeglasses in Clear Gray
Aviator Glasses
Probably the most memorable and wearable style from the past century, and for good reason. Aviators suit pretty much everyone, making your wardrobe choices all the more simple. As sunglasses they're a definite but as eyeglasses they can also be a fun style selection to mix up your everyday look. Honourable mention goes to everyone's favorite spy, Tom Cruise, and his portrayal of Maverick in the movie Top Gun. Talk to me, Goose. And buy me some aviators.
Big Sunglasses
When it comes to oversized sunglasses, it's hard to go past notorious fashionista Anna Wintour. Having inspired the cult classic, The Devil Wears Prada, she's been the Editor in Chief of Vogue magazine since 1988. We think this probably qualifies her to know a thing or two about fashion and the world of eyewear. So, if she's wearing it, we'll be wearing it too. And from one Brit to another, Anna, keep up the good work. You make us all very proud.
There we have it, lovely people. Three eyewear designs we all know and love, and can draw style inspiration from. Why not treat yourself this holiday season to a new pair of glasses? Maybe you can inspire the people around you too. Check out our full selection of our most premium eyewear designs in our RFLKT line, and see what styles you might sport in the New Year. It only takes a click.
Each to their own,
Tom