Ready to start seeing green? Let's talk about eco-friendly glasses
Who doesn't want to do their part to help out the planet? Silly question, right? The answer is all of us want to do our bit! Whether you're invested in eating more sustainably, saving energy, or you've mastered the art of recycling, we applaud your efforts. So, why not take things one step further?
That's right, we're talking about eco-friendly glasses.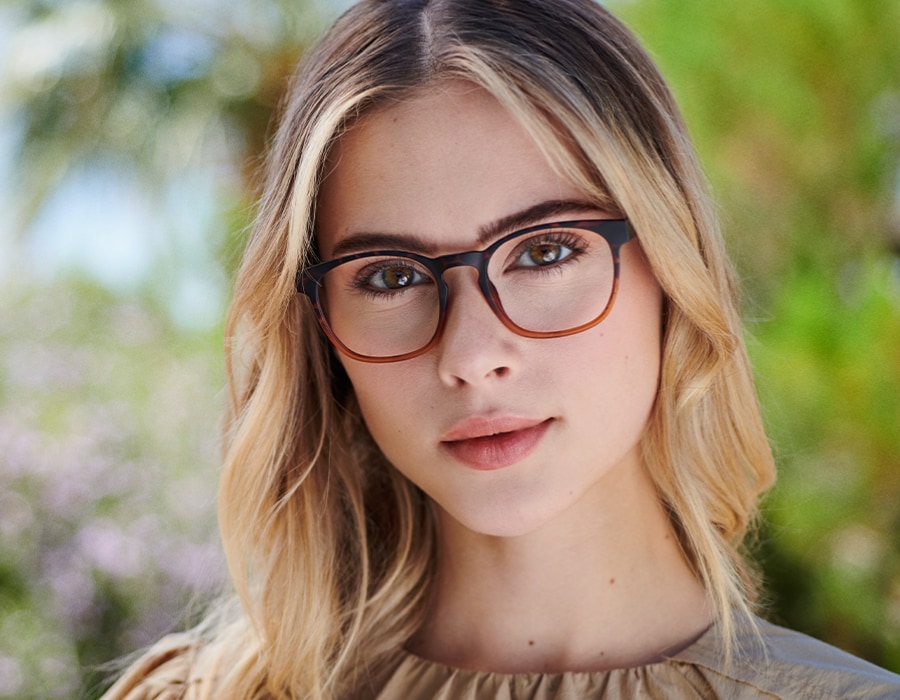 Okay, we know what you're thinking. Sustainable eyewear? Is it such a big deal compared to, let's say, fast fashion or increasing gas emissions? After all, what's one more pair of broken glasses in the dump when there are bigger problems to deal with?
We hear you. One pair may not matter very much — but it's not really just one pair, is it? Roughly 64% of Americans wear prescription specs, with an even greater number sporting non-prescription reading glasses or sunglasses. And as you undoubtedly know, glasses don't last forever.
That means all those millions of glasses are going to be replaced — usually at least once every two to three years. Sure, some of those glasses get donated, but when you crunch the numbers, that's still a lot of specs making their way to the landfill. They may not be big, but that doesn't mean they don't make an impact.
While glasses may not be the biggest culprit clogging our landfills and oceans, the point is that they're there. But of course, we can't get rid of eyewear entirely. — so could eco-friendly glasses be part of the solution?
What are eco-friendly glasses?
Eco-friendly spectacles aim to provide all the benefits of glasses (i.e., protecting your eyes and helping you see) while also:
reducing waste

minimizing environmental damage
Eco-friendly eyewear can attempt to meet these goals in a variety of ways, from rethinking packaging to donating to sustainable causes. For most companies, though, the focus is on the materials that are used to make their glasses. That means that most eco-friendly glasses are rethinking virgin plastic and even acetate in favor of more sustainable material options.
Why opt for green glasses?
Obviously, going green is good for the planet, but are there other reasons you might want to choose eco-friendly reading glasses or sunglasses? You bet! Environmentally friendly glasses offer plenty of benefits for you to enjoy, including the following:
They make you feel good.

You can stand a little straighter knowing that you're doing your part to combat pollution, cut down on waste, and make the world a better place.

They're cost-effective.

Many

eco-friendly glasses

have a higher upfront cost but are often more cost-effective in the long run. These glasses are designed to endure, meaning that you won't have to replace them as often — and that's great for your wallet.

They're less harmful.

Who wants to walk around sporting harmful chemicals on their face? Not us! Luckily, eco-friendly glasses help keep harmful chemicals and poisonous or toxic substances at bay.
They're versatile. Just because it's eco-friendly doesn't mean it's boring. Sustainable glasses offer plenty of variety so you can feel confident you'll find a pair to love. From eco-friendly polarized sunglasses to fashionable prescription options, you're sure to find a sustainable style that fits your needs.
5 common eco-friendly glasses options
Why are eco-friendly glasses eco-friendly? Generally, it all comes down to the materials that they're made of.
Acetate
This one is kind of like the elephant in the room when it comes to eco-friendly materials. Is it really a sustainable product? Some say yes, and some say no, but it may all depend on how it's produced.
Acetate is a semi-synthetic material made from cellulose, which is found in pretty much any plant cell. Sounds pretty sustainable, right? Unfortunately, to get acetate, cellulose has to be combined with a variety of chemicals, including sulphuric acid.
That being said, many companies consider acetate to be an eco-friendly glasses material. After all, it's still a much better alternative to virgin plastic and other petroleum-based products. And when acetate is sourced from responsible manufacturers, it really can be one of the best affordable and functional eyeglass materials on the market.
Even better? Some companies are now experimenting with bio-acetate, which uses natural plasticizers that take toxins out of the manufacturing process.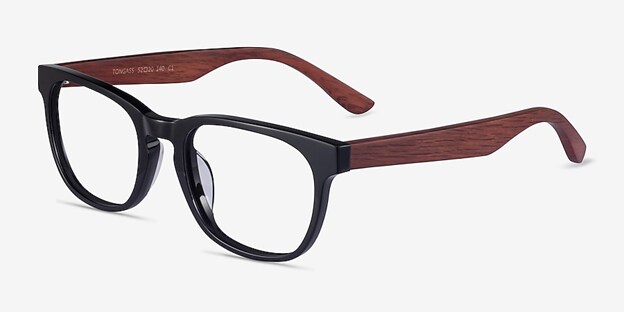 Tongass
Wood or bamboo
What could be more natural than wood, right? Reclaimed wood and sustainable natural materials such as bamboo are great options for glasses — but only if they're ethically sourced. Wooden glasses are likely to carry a hefty price tag. It's also less durable and flexible, which can make it difficult to work with and more likely to need replacement. That's why many brands mix wood with other materials or opt for a wood-mimicking acetate look, just like our wood frame glasses.
Metal
Metal frames are a classic look made even more appealing because they're also a super sustainable frame choice. Compared to plastic frames, metal frames are often more durable, lightweight, and flexible. That makes them a great option for those looking for glasses with a longer lifespan.
Some of the most popular metals used in glasses are titanium, aluminum, stainless steel, and metallic mixes, including things like nickel and copper. Metals are generally considered more eco-friendly than plastic, but again, it may all come down to the manufacturing process. If you do opt for a metal frame, be sure that it's sourced responsibly.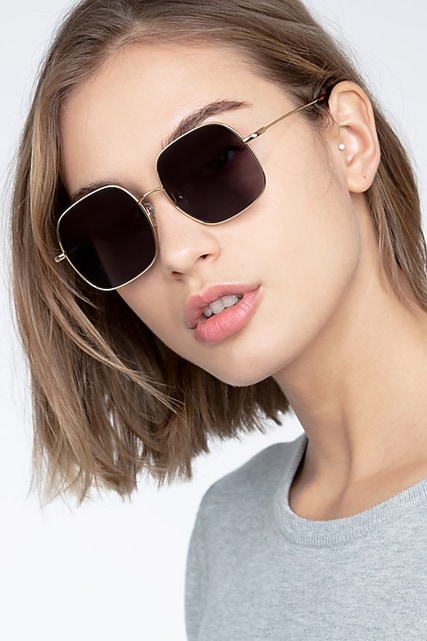 Sun Movement
Vintage frames
Okay, vintage glasses aren't a material per se, but hear us out! There are few things more sustainable than turning a vintage frame into your new go-to pair of glasses. As a bonus, vintage frames offer unique styles, are a great conversation starter, and can be super affordable if you're lucky.
Of course, this option won't work for everyone — but if you like the style and find a pair that fits, then by all means go retro!
Recycled plastic
Not too long ago, the very thought of recycled plastic glasses was laughable. These days, there are companies completely devoted to them! Recycled eyewear is quickly gaining popularity for pulling double duty: Not only does it take (and keep) plastic out of our oceans and landfills, but it also prevents the need for creating additional plastics. Sounds great to us!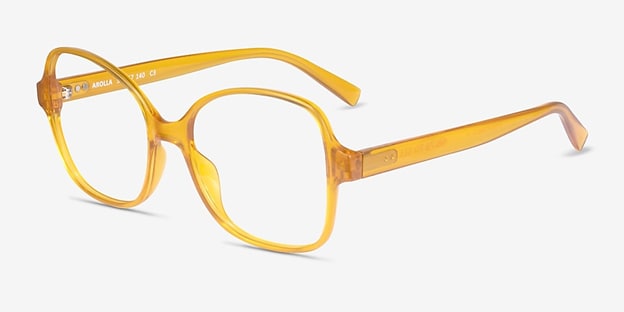 Arolla
You can find glasses made from a variety of recycled plastics, from recycled acetate to recycled plastic waste salvaged from the ocean. Don't believe us? Check out our 5 TO SEE collection to discover how we use plastic bottle waste to support our vision for a more sustainable future.
How to choose the best environmentally friendly glasses
Wondering what to look for when shopping for eco-friendly specs? We've got you covered! Here are some of the great signs that your eco-friendly reading glasses or sunglasses are actually what they claim to be.
Glasses materials.

The more sustainable the materials, the more sustainable the glasses, right? Look for brands that make their

eco-friendly spectacles

with recycled or responsibly sourced materials.

Packaging.

Eco-friendly glasses

deserve eco-friendly packaging. Opt for brands that offer minimal and easy-to-recycle packaging for their glasses.

Production.

A sustainable manufacturing process is one of the key ingredients to creating quality, environmentally friendly glasses. No matter what materials your glasses are made from, their production should have a minimal impact on the environment. Look for brands that are open and communicative regarding their manufacturing process and sustainability efforts.

Ethical treatment for staff.

Eco-friendly products strive to make the environment better — and that includes the work environment. Be sure to source your glasses from companies that protect their employees.
Longevity. Eco-friendly reading glasses and sunglasses should be designed to last. And when they do eventually give up the ghost, they should be safe to dispose of (i.e., they aren't going to break down and poison our land or water) — or, even better, to donate through our Buy 1 Give 1 initiative.
Where to buy eco-friendly glasses
Thanks for sticking with us to the end — but we know you've been dying to find a pair of eco-friendly glasses since you first started the article. The question now is, where do you find a pair?
Sustainability is trending big time, so there are plenty of places you can go to find your new favorite pair of eyeglasses or shades. But why waste time shopping around when you have plenty of great options right here?
We're proud to offer an amazing range of sustainable and stylish eco-friendly glasses that check all the boxes. They're trendier than bohemian florals or the latest TikTok dance and comfier than your favorite pair of sweats. Best of all, they're made from one of the worst waste offenders in America: plastic bottles.
Why stop there though? We saw a way to take our sustainability game to the next level by donating 1% for the planet to support eXXpedition, a non-profit that focuses on ocean preservation. We'll be donating a portion of the proceeds from every pair of 5 TO SEE glasses we sell to help make the oceans — and the world — a better place.
Our range features everything from classic stunners to bold and beautiful designs in a variety of fun colors, patterns, and frame shapes. We know you'll love the clean look of these glasses just as much as we do. So, what are you waiting for? It's time to get on board with that eco-friendly look!
Featured Frames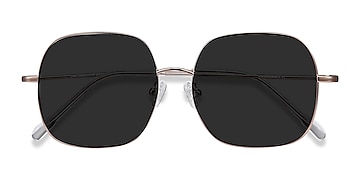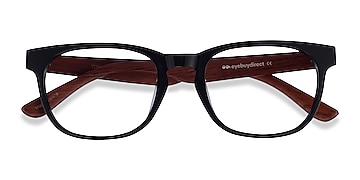 shop glasses