Any eyewear fan will know how important it is to keep your pair looking nice 'n new, so it's a good idea to learn how to clean sunglasses. In the summer months and on bright days out, your sunnies are with you every step of the way, so of course you'll want them looking their best.
Everyday grease and grime, sand at the beach, or even your eye makeup are all culprits of getting your frames and lenses grubby and a regular rinse and wipe goes a long way. Wet your lens with some warm water or cleaning solution and gently polish it with a cleaning cloth until it's spotless.
But how do you go about keeping your sunglasses as clean as can be ALL the time – is there a special technique for making your pair feel brand new? There are definitely steps you can take to show your sunnies more love, care, and attention.
The simplest is to add a protective case to your cart any time you order a pair of sunglasses at EyeBuyDirect. When you aren't wearing your pair, they'll be safe and sound away from the threat of fingerprints, dust, and dirt so it's a no-brainer!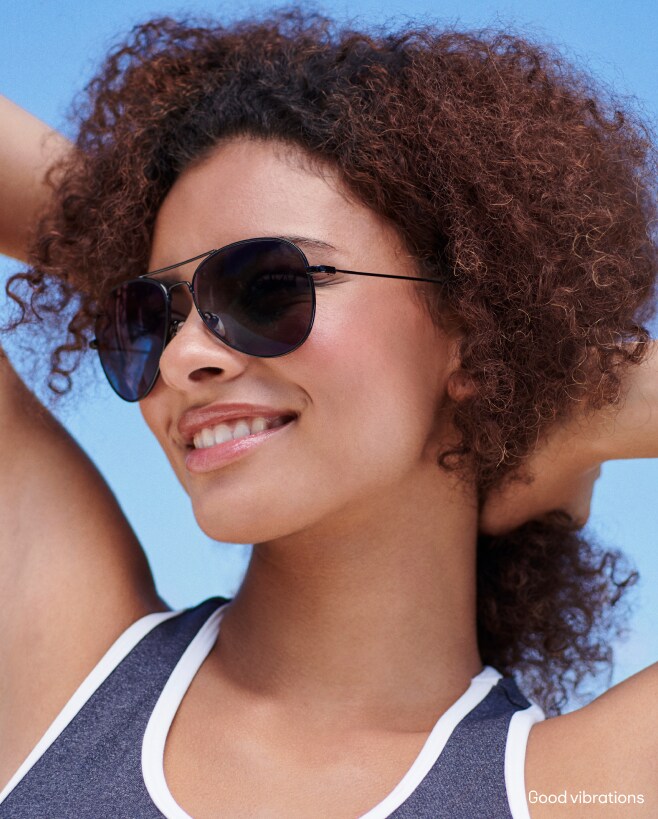 Good Vibrations, in Black
How to Clean Sunglasses Lenses
Besides adding a case, it's also a good idea to learn how to clean sunglass lenses – they're the part you look through, after all. Chances are you've used your clothes or tissues to wipe away the fingerprints, stains, and fog in the past. Bad move! This can actually lead to marks that look like scratches as micro-abrasions are formed. At EyeBuyDirect, all our pairs of eyewear come with a microfiber cloth – ideal for keeping your lenses as clean and clear as can be.
How to Clean Polarized Sunglasses
Of course, all sunglasses are different, and our selection includes styles of various colors, materials, shapes, and sizes. But it's not only a wide range of frame styles that make our eyewear what it is – our lens selection is just as varied. How to clean polarized sunglasses is as important as knowing how to clean tinted, gradient, mirrored, or standard lenses, as they all play an important part in protecting your eyes from the sun. 
The key things to remember for keeping your sunnies spotless is to make full use of the microfiber cloth provided with your order and add a case at checkout. That way you can be sure you're doing all you can to protect your pair and keep them clean. The benefits are clear to see!
Featured Frames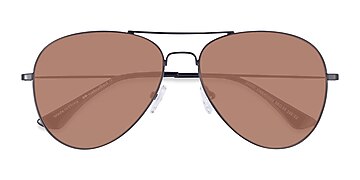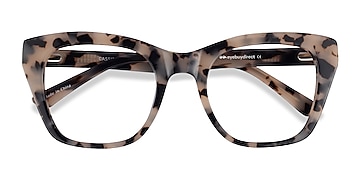 shop glasses