Sunglasses are more than just a way to protect your eyes from UV rays. They're an incredible fashion statement and extension of your personality. Across five decades of sunwear fashion, the concept of what makes a sleek pair of shades has been reinvented and revamped. Everywhere you look, you can find people wearing popular styles of sunglasses can range from the classic to the contemporary.  The good news? We've got all of them and more at EyeBuyDirect.
Let's introduce just some of the many trendy styles of sunglasses that are out there.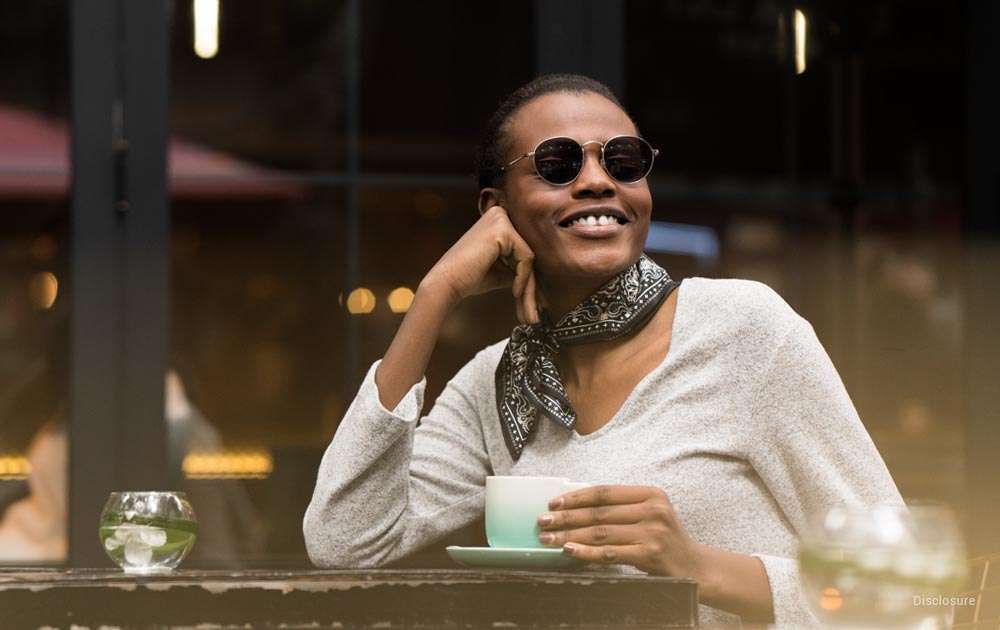 Disclosure, in Gray
Aviators
When you think of the word "rebel", the image of a person wearing a pair of aviator glasses is likely to come to mind. That's because aviator shades are one of the most iconic styles of sunglasses out there. With their prominent double nose bridge and oval shape, they've captured the fashion world's love for decades.
The most classic aviator shades were crafted with metal. They first rose to popularity in the late 1930s, when American general Douglas MacArthur was seen photographed with them on in World War II. Since then, the sleek classic has become a hot item amongst Hollywood's greatest stars.
Trapezoid Glasses:
For years, this hallmark shape has been competing head-to-head with Aviator sunglasses. Both can be seen as the most popular styles of sunglasses of all time.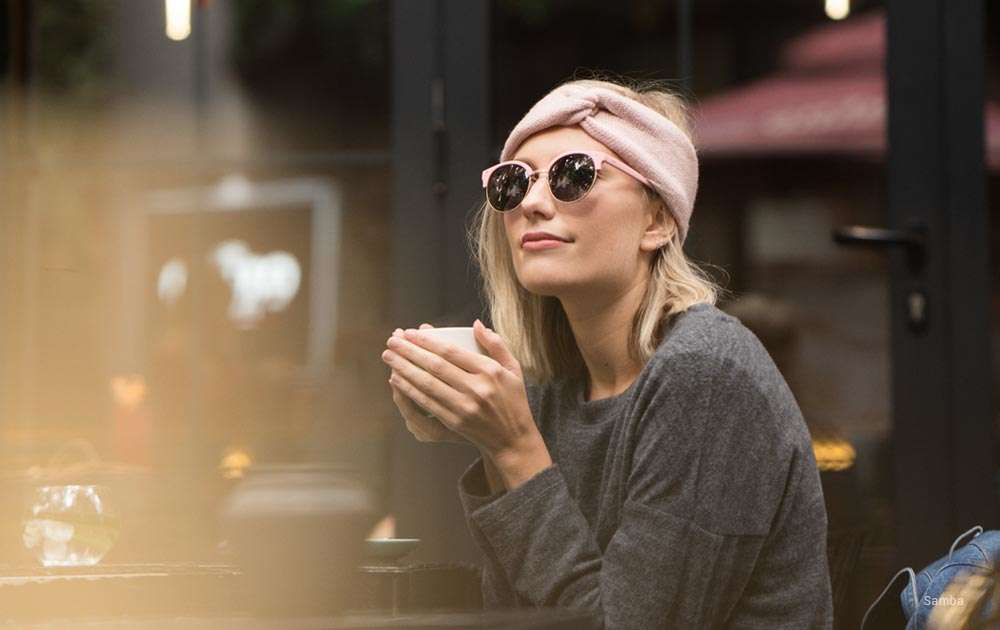 Samba, in Pink
Round:
Round frames have captured the hearts of fashion fans the world over. With the help of Hollywood influencers such as Whoopi Goldberg, Ozzy Ozbourne, and Beyonce, they've found a cozy spot within the world of eyewear.
Round sunglasses are known for giving off a down-to-earth and wise aura. They're a perfect fit for anyone looking to create an easygoing and approachable aesthetic. If you've got a vintage or retro element to your outfits, it'll work even better.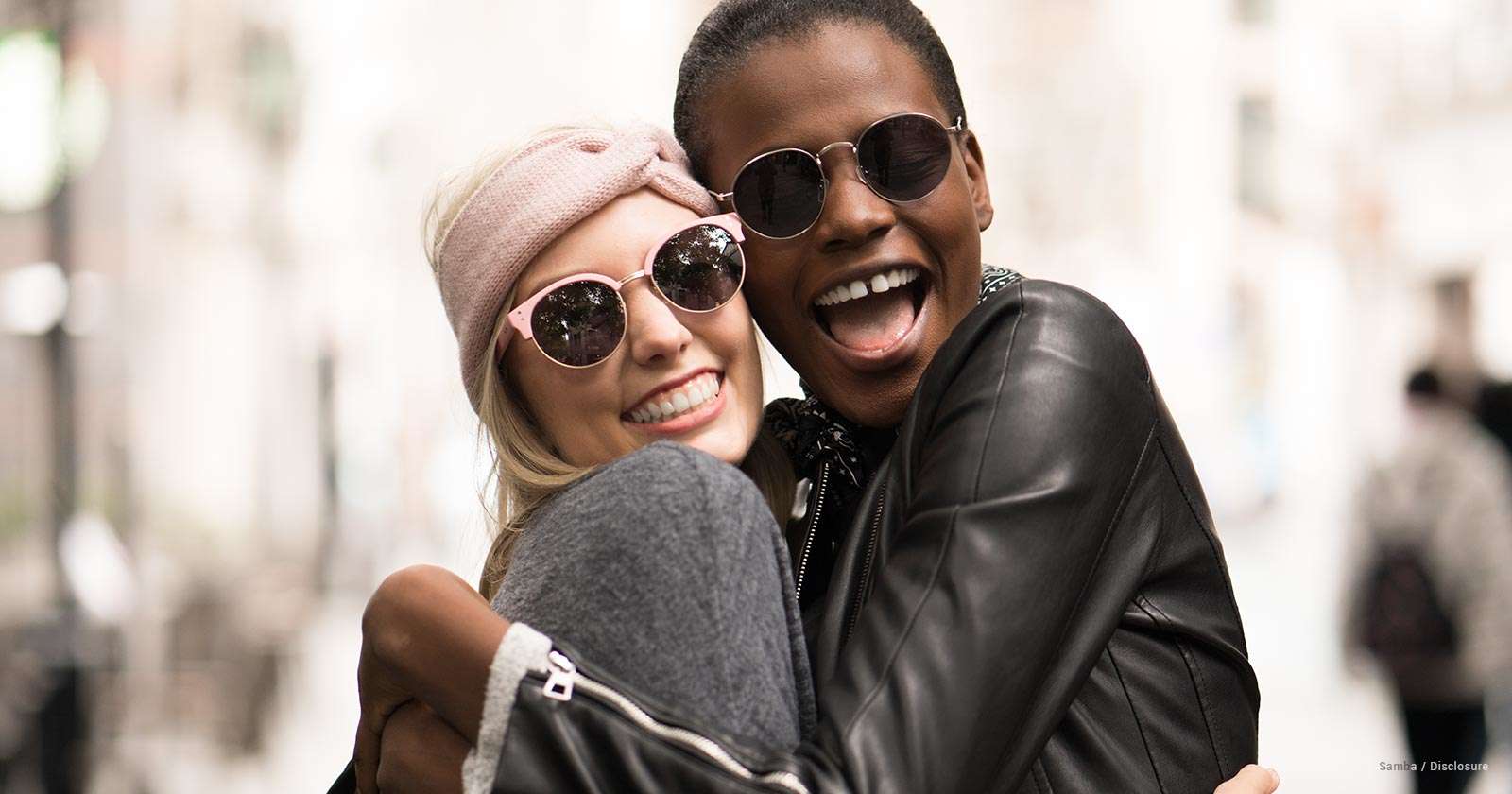 From left to right: Samba in Pink & Disclosure in Gray
Mirrored Lenses
You've seen them before in the tabloids. Almost every celebrity out there wears them nowadays. While it's not one of the styles of sunglasses, choosing to customize your favorite pair of sunglasses with mirrored lenses is a huge fashion statement in itself. Almost any kind of frame, from aviators to trapezoid glasses, can look good with a pair of reflective lenses.
Mirrored lenses are created by applying a special reflective coating to the outer part of a UV protecting lens. They're available in an assortment of eye-catching colors such as blue, gold, and silver.  The best part? Regardless of which color you choose, the hue of your vision won't change at all. You'll notice no difference whatsoever.
All in all, the styles of sunglasses that are on the market today go far beyond what we've just mentioned here. Wild cat eye sunglasses, sleek browline shades, and more are available on EyeBuyDirect. Don't hesitate to give them a look! With our EyeTry feature, you can virtually try on every pair from the comfort of your home. It's time to find your perfect pair of glasses today.
Featured Frames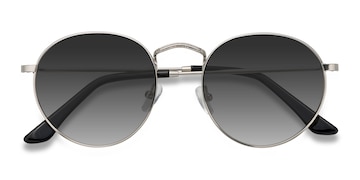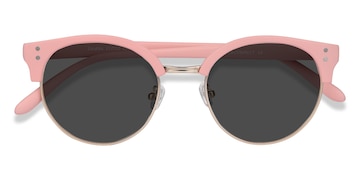 shop glasses