Haven't you heard? It's time to think twice before dissing your gramps and granny's glasses again. It turns out that those vintage round glasses they wore back in the day are more popular than ever now, and are undeniably one of 2018's hottest eyewear trends.
The Return of Round: A History Lesson
While most eyewear fans are familiar with the round glasses of the 70s, very few know that the iconic style actually originated in the early 1920s. Fashioned out of metal and celluloid, these circular-lensed wire glasses were the most popular form of vision correction available — and in some cases even crafted in 14k gold and silver. The trend lasted a whopping three decades, until the reveal of the browline style caught the spotlight.
In the face of the Vietnam War, round glasses finally returned to the fashion world in the 1970s. They were especially popular amongst the iconic "Flower Children", who were idealistic and passionate youths that protested for peace and social justice. John Lennon, Janis Joplin, and Jim Morrison. It was the fashion cues of these pacifist musicians that led to the revival of vintage round glasses.
Our Take On Vintage Round Glasses
To celebrate the history of round frames, our Gemini glasses were made as a little homage to vintage style. Timeless and packed with retro flare, Gemini embodies the quintessential vintage look. The Sino inspired use of bronze features a unique twist with clear rose acetate wrapped rims. It's a design that spans the ages and will give your look the old-school aesthetic you desire.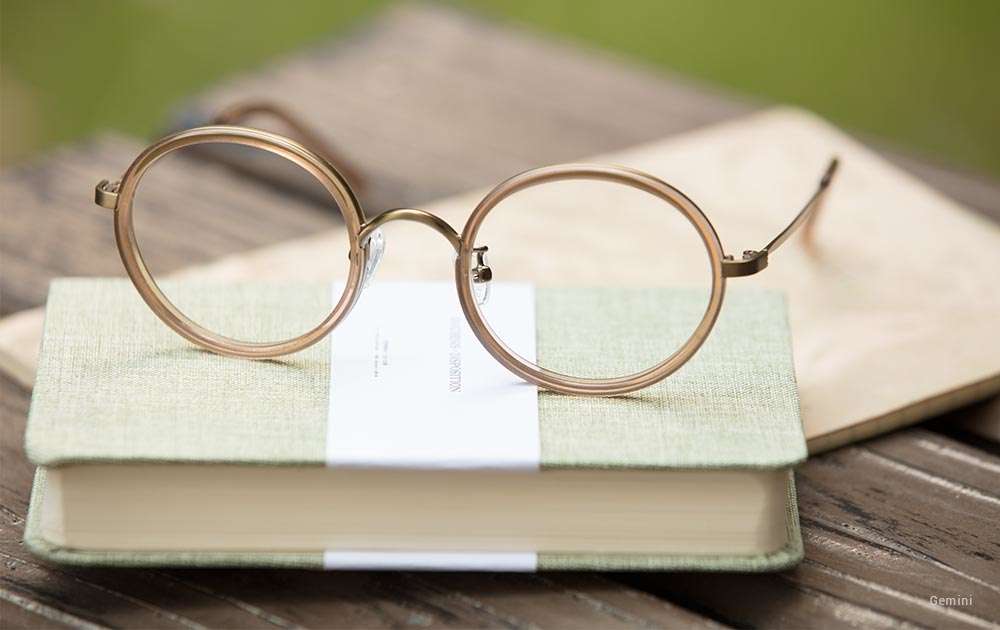 If it ain't broke… upgrade it! Over the years, a number of fashion designers from across the globe have put their own modern twist on vintage round glasses. Naturally, we thought we should give it a try too. Our spin on the classic style is Festival: a dapper combination between vintage round glasses and browline frames.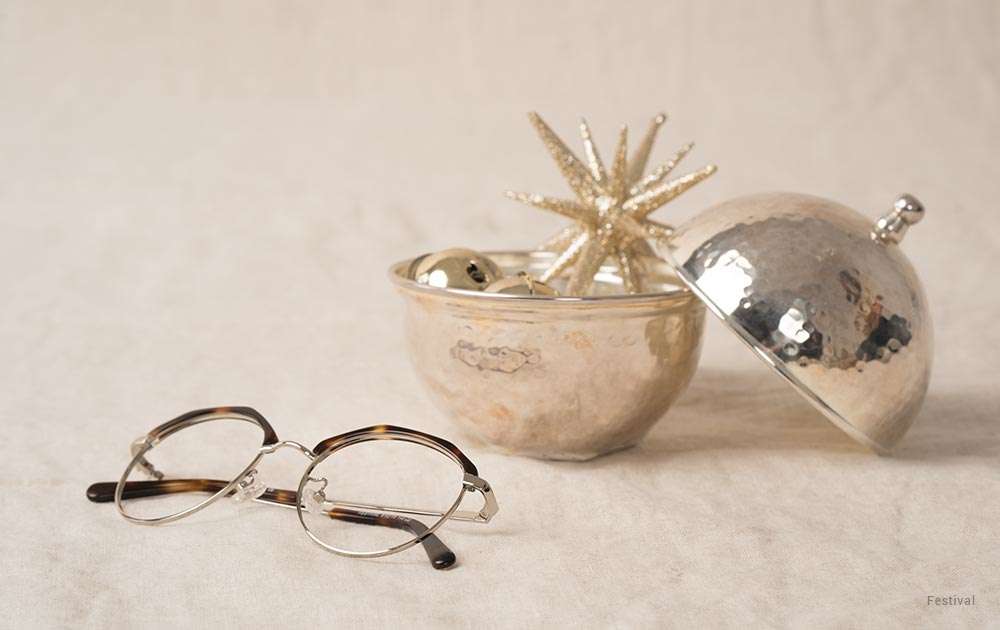 Our second daring revamp comes in the form of Roaring. These dashing round glasses retain the shape and metal nose bridge that everyone knows and loves… but experiments with the textures used. While the vintage round glasses of the past incorporated metals like bronze or silver, Roaring is expertly crafted with an  polished wooden texture. While some people might say retro glasses make someone look snooty, the mellow tones of the wood textured temples will keep you looking more down-to-earth than ever.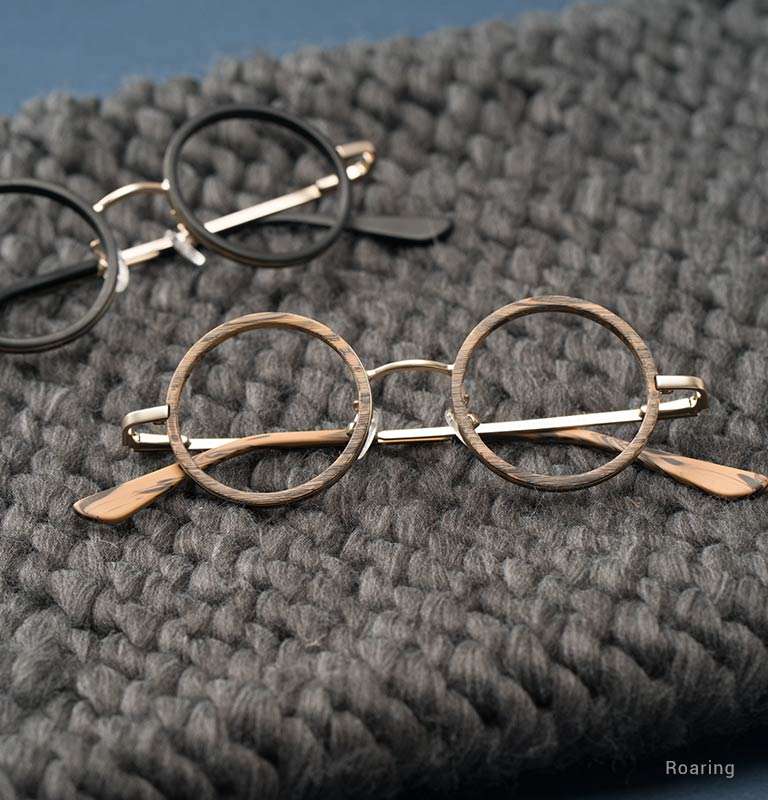 Roaring, in Brown
Perfect for Square and Oval Faces
Before you get tempted, it's important to find out if round glasses are a good fit for you first. So one thing's for sure: If you have a square or oval face, vintage round glasses are your best bet.
No matter what kind of aesthetic you have, the key to finding the perfect glasses is contrast: The silhouette of your glasses should highlight the best features of your unique face shape. On top of being timelessly stylish, vintage round glasses have the added benefit of adding softer lines to a square face more angular jawline. For oval faces, round glasses draw attention to your balanced cheekbones and eye line.
As of 2018, the concept of personal style has never been stronger. Like never before, people from all walks of life are experimenting more with fashions from different cultures and eras. Now's your chance to embrace your retro side by snatching a pair of slick vintage round glasses.