Many people wonder where to donate eyeglasses. After all, everybody wins if your old glasses can help someone in need! A lot of us are starting to understand the importance of living in a more renewable way. One of the best things you can do for the planet is Minimizing waste that gets burned or thrown away into landfill.
Luckily there are many ways to donate eyeglasses. Fun fact: Eyebuydirect's Buy 1 Give 1 program means we will donate eyeglasses when you purchase one or more of our great quality frames.
At Eyebuydirect we are doing our part to help more people see clearly across the world. Our Buy 1 Give 1 program means that every time you place an order with us we will donate one pair of eyeglasses to a country of your choice. This is a great way for us and our customers to work together to improve vision worldwide. If you already have a set of eyeglasses you want to recycle or donate, then there are a few ways you can do it.
Where Is The Best Place For Me To Donate Eyeglasses?
In the US where to donate eyeglasses mainly depends on what is most convenient for you. There are a few different organizations that can get your used eyeglasses to where they are needed most. Lions Clubs International is an organization that is making efforts to distribute donated eyeglasses and sunglasses across the world.
You can find Lions International sponsored eyeglasses collection boxes in loads of places. Search for libraries, optometrists' offices, community centers, and places like them to see if they have a box near you. Lions Clubs recycle glasses in a few different countries including the US, Canada, Australia, and France. Lions Clubs International are also working with Walmart to provide a service to donate eyeglasses.
New Eyes for the Needy is another US based organization who donate eyeglasses. They don't have collection boxes at physical locations apart from their main office, but you can mail or ship your used eyeglasses and sunglasses to the address found on their website here.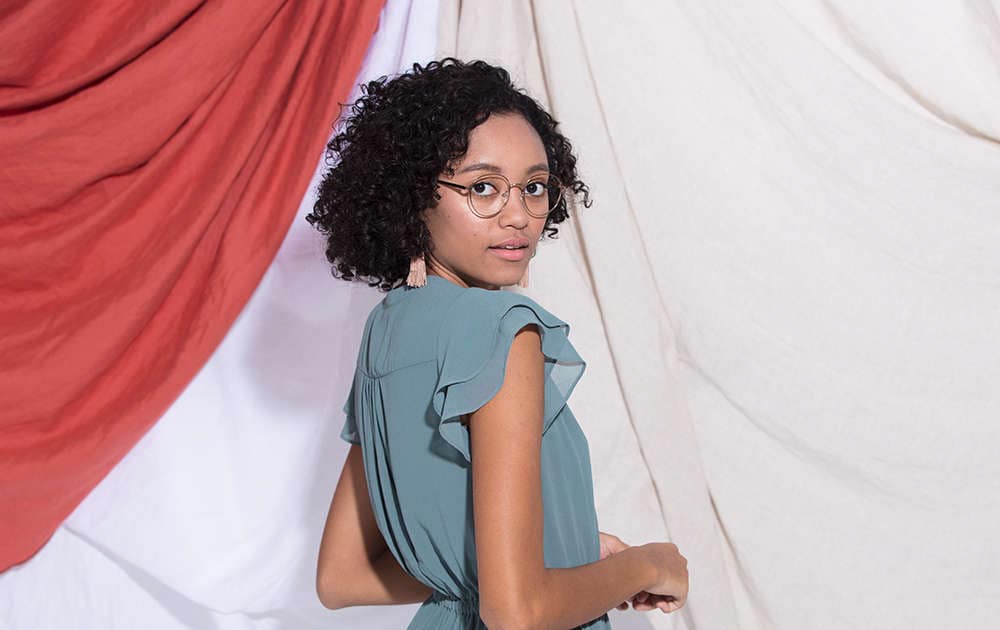 Nomad, in Rose Gold
What type of eyeglasses can I recycle?
Because eyeglasses are made from a combination of materials, they can be quite complicated to recycle. It can be hard to find where to donate eyeglasses in certain areas. Eyeglasses and sunglasses have various components made from many kinds of materials. Small metal screws at the hinges will need to be recycled with the right type of metal, while the lenses could be plastic or glass. Eyeglass frames can be made from different metals, plastic, or acetate. All of these materials need to recycled in different ways. As you can see, recycling eyeglasses yourself is a whole complex process, it would be much easier to donate your eyeglasses to one of the organizations mentioned earlier.
Where to Donate Eyeglasses With Prescriptions?
You may be wondering where to donate eyeglasses if they have prescription lenses. Great news! Both of the organizations we mentioned accept prescription and non-prescription eyeglasses and sunglasses, just make sure your donations are clean and in the best condition possible. After deciding where to donate eyeglasses, check out our massive selection of stylish frames to find your new pair. And don't forget that we will donate a set of eyeglasses for every order you make.