Cost of Contacts vs. Glasses
When you need new vision correction, it's important to be aware of all the options available. The journey to maintain your eye health and clear vision is something that requires a lot of careful thought, and cost is a major consideration. So, which is cheaper: contacts or eyeglasses? The answer depends. Read on to find out why.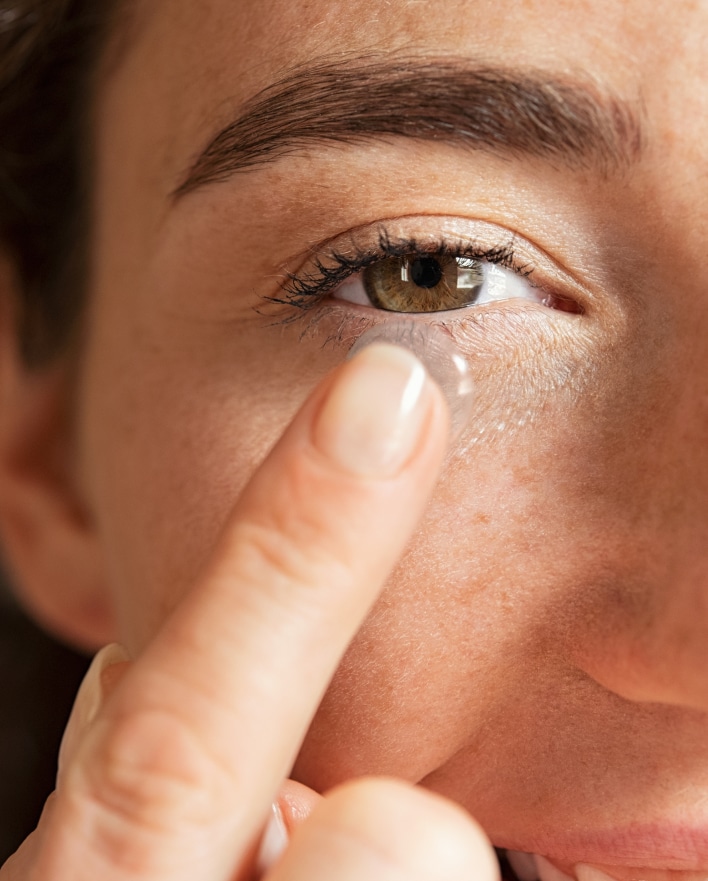 How Expensive Are Contact Lenses?
There's a wide variety of contact lenses for you and your eye doctor to select from, with a full range of features and price points available. The first way to narrow down your options is to consider the vision problem you need to correct. Once you know what lenses will work for your general needs, you'll have a better idea of what prices to expect.
Several factors influence the cost of contacts, including:
Brand

– Some brands are more expensive than others, but it's typically other things (like the points listed below) that have a bigger effect on price. 

Contact lens prescription

– Single-vision contacts for nearsightedness and farsightedness generally cost less than toric lenses for astigmatism and multifocal contacts for presbyopia. The strength and complexity of your prescription can also affect the cost. 

Insurance coverage

– Many vision insurance plans cover contact lenses — up to a certain amount or percentage. Check your plan to see what you may qualify for. 

Lens material

– Soft contact lenses are typically more comfortable than gas permeable (hard) lenses, but they're also more expensive because soft contacts have to be replaced more often.  

Replacement schedule

– More frequent replacements means a bigger price tag overall. But if you opt for daily disposables, you don't need to worry about the cost (or hassle) that comes with cleaning and storing reusable contacts.   

Special features

– Colored contacts, Transitions™ contacts, and other lenses with special features are likely to cost more than lenses that don't have add-ons.

Buying options

– Using a coupon or discount code, or buying in bulk (e.g., getting a year's supply versus one month or a 90-pack versus a 30-pack) can also lower your cost.
Contact Lenses Cost and Benefits
In general, the average price of contact lenses for both eyes is about $15 to $85 per month, or $185 to $1,000 per year. It's a big range because there are so many different options. Here are the average costs for some of the more popular replacement schedules:
Daily disposable lenses

– $50 to $75 per month, or $600 to $900 annually.

Biweekly reusable lenses

– $20 to $35 per month, or $270 to $360 annually.

Monthly reusable lenses

– $30 to $50 per month, or $180 to $300 annually.
This means that on a yearly basis, contact lenses are usually more expensive than prescription glasses (more on that later). But contacts are still the preferred eyewear for many people. Here are a few reasons why:
Contacts are shaped to fit your corneas and rest on the surface of your eyes, giving you a wider field of view than you have with glasses.

Contacts don't fog up or get rained on when you go outside.

Contacts don't cause as much vision distortion and vision obstruction as glasses do.

Contacts are easier to tolerate for people who have a different prescription for each eye.

Contacts won't slide down or fall off when you're playing sports.
The Cost of Glasses
So, how much do glasses cost? A recent Consumer Reports survey found that people who bought their glasses online spent an average of $111 for the pair while those who bought glasses in a store paid an average of $215. At first glance, that's already less expensive than most contact lens options.
The cost of your glasses is determined by a number of factors, including:
Brand

– High-end

designer frames

, especially styles with limited runs, are more expensive than other options. 

Glasses prescription

– If you have a particularly strong or complex prescription, or if you need

multifocal

or

progressive lenses

, you will likely spend more than someone with standard

single-vision lenses

.  

Insurance coverage

– If you have vision insurance, it may help pay for a pair of prescription glasses each year. Check to see how much your plan covers. 

Frame material

–

Plastic frames

often cost less than

metal frames

and styles with crystals and other embellishments.

Lens material or lens index

– If you need high-index lenses for a stronger prescription, or a more durable lens material for your active lifestyle, you can expect to pay more.

Add-on lens features

– Any extra features you add to your lenses, such as an anti-reflective or scratch-resistant coating, may add to your total cost.
Your costs can also go up if you buy an extra pair of backup glasses and/or prescription sunglasses for driving on sunny days.
Prescription Glasses Benefits
In addition to being more affordable than contacts, glasses have other advantages that could make them a better fit for you:
Glasses are often more comfortable for people who have dry eye disease or sensitive eyes. Wearing contacts can make some symptoms worse. 

Glasses can lower your risk for eye infection since you don't have to touch your eyes to wear them.

Glasses can help keep dust, pollen, and other irritants out of your eyes. This type of debris can actually accumulate on contacts and lead to irritation and infection.

Glasses require very little maintenance.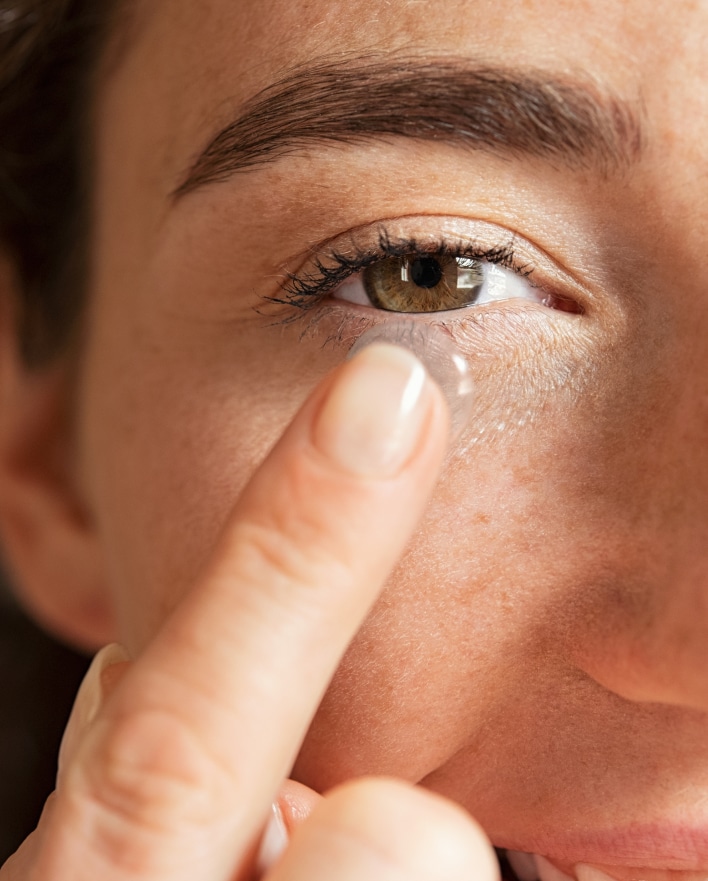 Why Glasses Are Cheaper
Glasses cost less overall for a few reasons:
They don't need to be replaced as often as contacts. Many people only buy new glasses every one or two years.

If you get

Transitions® lenses

that automatically darken in sunlight, you won't need a separate pair of prescription sunglasses.

When you get a new vision prescription, it may be possible to keep your current frames and just replace the lenses.
At Eyebuydirect, we can fill your glasses prescription and help you stay on budget. With our wide variety of eyeglasses, some frames start as low as $6!
Your Rights as a Patient
Whether you decide to go with contacts or glasses for your primary eyewear, the price you pay will depend on where you buy. It may seem more convenient to purchase from your eye doctor following your appointment, but you don't have to. 
The Eyeglass Rule — enforced by the FTC — requires that eye care professionals give patients a copy of their prescription after an eye exam or contact lens exam at no extra charge. This makes it possible for you to buy your prescription contacts or eyeglasses wherever you want.
SOURCES