When you need glasses there is no questioning having a prescription pair. It is as necessary as any medical device and not taking care of your eyes – especially in a world so dedicated to screens – can have some serious consequences. But what do you do when you want to pop on a pair of shades? Are prescription sunglasses worth it shelling out the cash for?
For many people this will be a matter of preference. Here are some things you should know about prescription sunglasses to help you make a decision.
Are Prescription Sunglasses Worth It?
Sunglasses can be purchased from any convenience store, but not all pairs are created equal. Many glasses wearers lament the fact that they can't take off their own spectacles in bright sunlight, since they won't be able to see. Which is why they begin to consider prescription sunglasses, which are made to provide the same sight assistance as a normal pair, only in the sun. Our Black Friday and Cyber Monday glasses deals are a great opportunity to pick up a pair.
The most common reason people refuse to get a pair is that it is like buying a second set of glasses, ones that can only be worn in certain situations. But there are many reasons to go through with it. First of all, they let the wearer enjoy sunglasses without sacrificing their sight to do it. Just imagine being able to drive without the sun glaring in your eyes, while still being able to see every crisp detail on the road. Second, they help with certain conditions like light sensitivity and related headaches or eye strain. This is a boon to anyone who spends most their time looking at a screen (which is most of us). Third, they just look good. Sitting on the beach, enjoying the sunshine and waves, it just makes sense to wear sunglasses.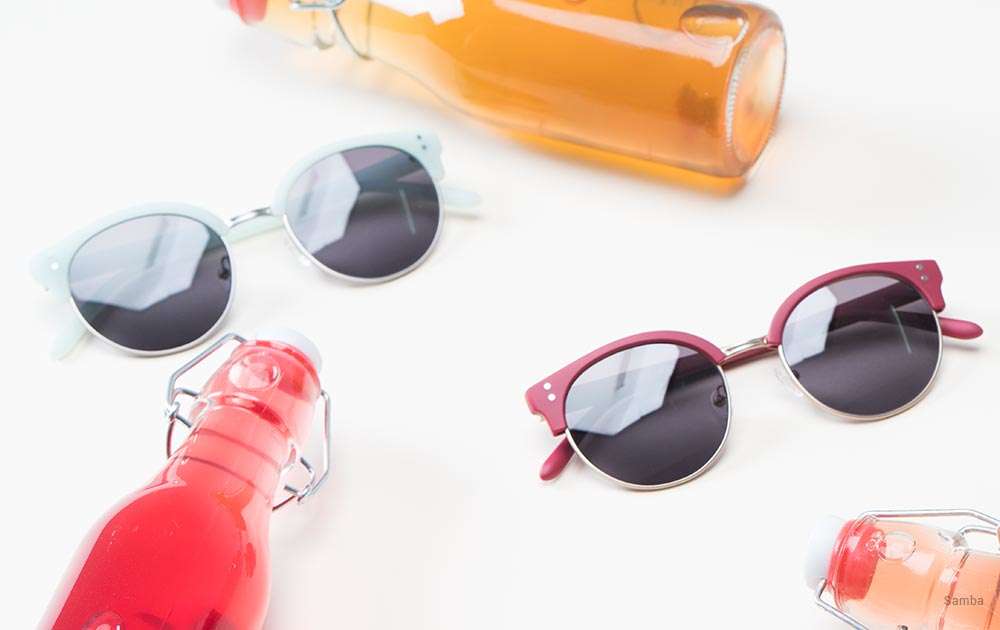 Do I Need Prescription Sunglasses
If you are often outside, prescription sunglasses are an excellent way to keep your eyes healthy and your vision unhindered. Prescription sunglasses protect the eyes from UV light, which can lead to you avoiding some pretty bad eye damage over time. That is one of the reasons they are more expensive than regular sunglasses, even high end ones. They keep your eyes safe and healthy, no matter how much time you spend in the sunshine.
Some pairs also have reflective lenses. These won't protect your eyes, but they can be convenient when driving or when in an area with a lot of water, where the sun can be reflected off the surface.
What Are Transitions Lenses?
Transitions lenses are clear when you're indoors and away from the sun, but fade to dark when you go out into the sunlight. This nifty and high-tech invention turns your regular pair of glasses into sunglasses without you ever having to lift a finger! While these are fantastic alternatives, some wearers don't like that they have no control over whether they turn to sunglasses or not. There are instances where they may want to keep their regular lenses while outdoors, making separate prescription sunglasses better for them.
How much are prescription sunglasses?
Prescription sunglasses can cost anywhere from $150 to $2500, depending on where you buy them! The brand and style of your frames are the biggest part of the overall cost of prescription sunglasses. Designer brands are going to cost more than generic, which may also impact the quality of the materials used. The type and material of lenses will also affect the price. Anti-reflection, higher grades of UV protection and even color could ramp up the price tag.  Insurance may cover some of the cost of prescription sunglasses, though likely not all of it. Most plans provide a discount percentage within specific networks. Check with your vision provider to find out what you qualify for.
Getting Prescription Sunglasses
At Eyebuydirect, getting prescription sunglasses is just as easy as entering your prescription on your favorite sunglasses style. RFLKT, our premium eyewear line, features quality prescription sunglasses for as low as $60. The most important part of choosing a style is going to be what you like and how you enjoy dressing. Of course, other factors will come into play such as facial structure and skin tone. Your best bet is to experiment with different styles, either in person or using one of our awesome style guides, to find what works with your personal look.
So before you ask again, "Are prescription sunglasses worth it?" They are!