When your eye doctor gives you a vision prescription, you don't question whether you should get eyeglasses or contacts. You know they're as necessary as any other medical device. But even though they help you see clearly, untinted lenses don't always offer adequate protection from harmful UV rays.
Contact lens wearers can easily add UV protection and shade their eyes with almost any pair of sunglasses. But what if you're not keen on contact lenses and you want to pop on a pair of shades? Are prescription sunglasses worth the extra cash?
Here are some things you should know about prescription sunglasses to help you make a decision.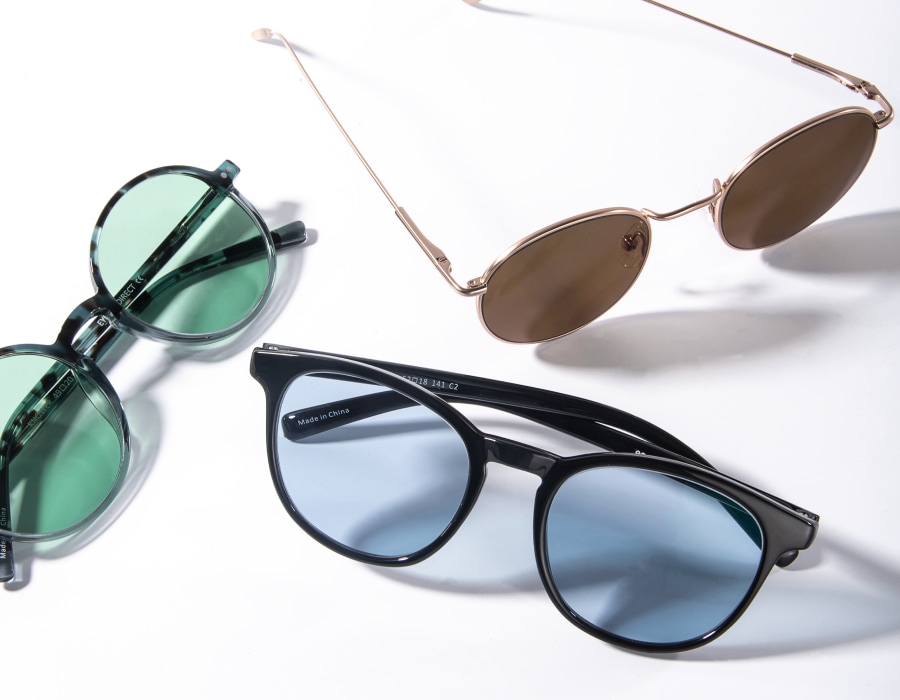 Are Prescription Sunglasses Worth It?
Many glasses wearers lament the fact that they can't put shades on in bright sunlight because they won't be able to see clearly without their specs. 
So they begin to consider prescription sunglasses. Made to provide the same vision correction as a normal pair of glasses, but Rx shades come with the added benefits of UV protection and tinted lenses. Still, many question if getting them is the right decision.
The most common reason people hesitate to get a pair is because they feel like they're buying a second set of glasses — not to mention a pair that can only be worn in certain situations. 
But rest assured, there are several reasons to combine your sun protection and your vision correction!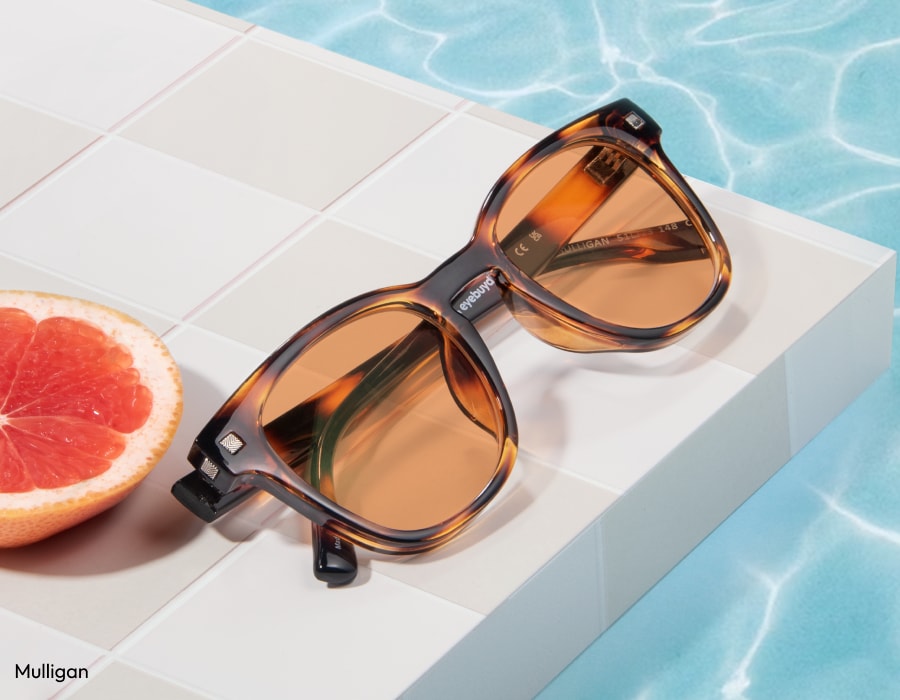 Benefits of Prescription Sunglasses
Aside from the noted UV protection, some of the most popular perks of prescription sunglasses include:
You get the best of both worlds — enjoying your sunglasses without having to sacrifice clear vision.

Wearing prescription shades as you drive can add comfort, ease, and a degree of safety behind the wheel, as they eliminate glare, dim the sun's bright light, and provide visual clarity.

They can help with certain conditions like light sensitivity and any accompanying headaches and eye strain. 

If you are often outside, prescription sunglasses are an excellent way to keep your eyes healthy and your vision unhindered. 

They just look good. As you're sitting on the beach, enjoying the sunshine and waves, you'll want to wear sunglasses — why not enhance your look with a custom frame and lenses?
Some pairs also have an anti-reflective coating on the lenses. This coating helps you see more clearly in bright light and helps shield your eyes from glare. This can be especially convenient when driving where the sun can be reflected off many different surfaces.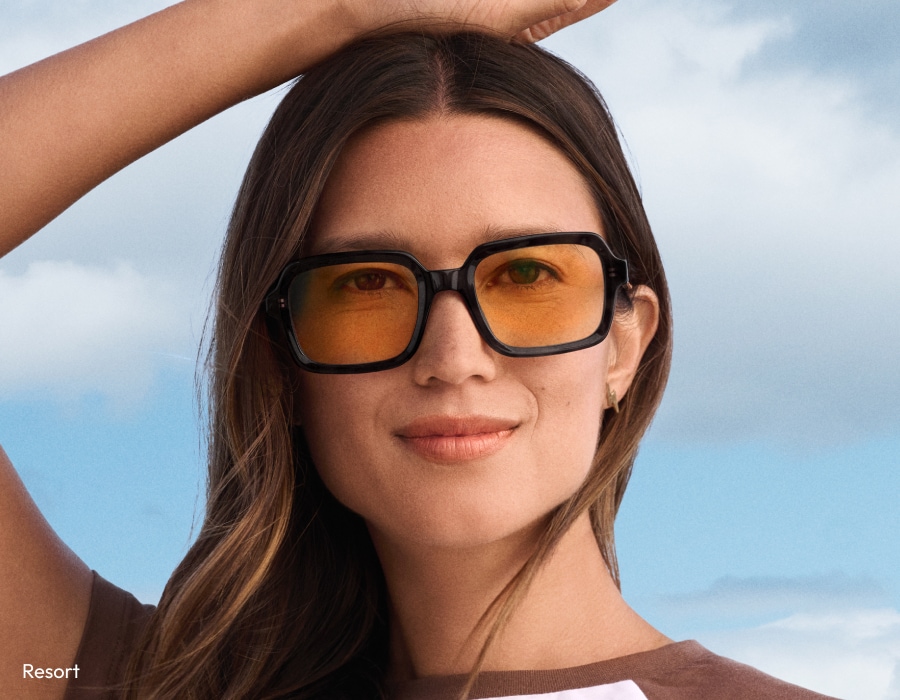 How Much Are Prescription Sunglasses?
Prescription sunglasses can cost anywhere from $150 to $2,500, depending on where you buy them and how complex your prescription is. The brand and style of your frames usually make up the biggest part of the overall cost. 
Designer sunglasses are going to cost more than generic, which may impact the quality of the materials used. The lens material, lens coatings, level of UV protection, and even the lens color may also affect the price tag. 
But that doesn't mean you can't get a designer look and feel at an affordable price. Our premium eyewear line, RFLKT, features quality prescription sunglasses for as low as $60.
Insurance may cover some of the cost of prescription sunglasses, though likely not all of it. Check with your vision provider to find out what you qualify for.
Prescription sunglasses protect your eyes from UV light while correcting your vision. That's one of the reasons they are more expensive than regular sunglasses (even high-end frames). They keep your eyes safe and your vision clear, no matter how much time you spend in the sun.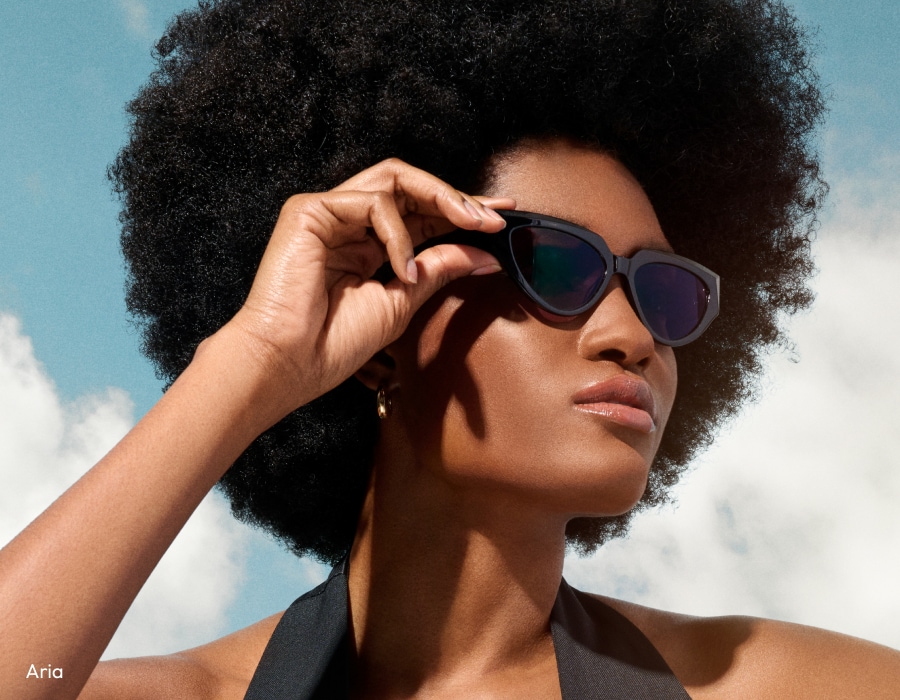 Sunglasses vs. Transitions
®
Lenses
Transitions® lenses are clear when you're indoors and away from the sun, but turn dark when you go out into the sunlight. This nifty and high-tech invention turns your regular pair of glasses into sunglasses without you having to lift a finger!  
While these are fantastic alternatives to shades, some people don't like that they have no control over when their Transitions® lenses turn into sunglasses. There are some instances where they may want to keep their lenses clear while outdoors, making separate prescription sunglasses better for them.
Should I Get Prescription Sunglasses?
At Eyebuydirect, getting Rx sunglasses is as easy as entering your vision prescription for the lenses of your favorite sunglasses style. 
The most important part of shopping is finding a frame that you like and will enjoy wearing. You should also consider other factors, like your face shape and skin tone. The best way to find out what works is to experiment with different styles, either in person or by using our Virtual Try-On tool and Fit & Style Quiz.