As much as we love the Emmys, Oscars, and Golden Globes, there's sadly no awards for celebrity eyeglasses… until now! This isn't some "best of" listicle for who wore what to whichever awards ceremony. No, this is Eyebuydirect's first (and possibly only), 100% legit awards for celebrity eyeglasses. We'll be presenting awards in the following categories:
Outstanding Geeky Eyeglasses
Best Celebrity Eyeglasses for Women
Best Celebrity Eyeglasses for Men
A Vintage Celebrity Eyeglasses Tribute
Best Celebrity Eyeglasses of all Time
First up, Outstanding Geeky Eyeglasses! Celebrities will often play characters who wear geeky eyeglasses, but it's rare to see a celebrity consistently wear a pair of geeky eyeglasses in real life. The nominees for this category of elusive celebrity eyeglasses wearers are…
Zooey Deschanel in square, black, thick-rimmed glasses-
Eugene Levy in thick, round black glasses-
And Rainn Wilson in square plastic glasses.
And the award for the celebrity with Outstanding Geeky Eyeglasses goes too… Eugene Levy. Let's face it, we know Rainn Wilson for his iconic portrayal of the character Dwight Schrute (in some nice geeky aviator glasses) and Deschanel as the femme fatale of geeky women's eyeglasses. But in our books, only Eugene Levy takes the cake by continually rocking his round, black eyeglasses.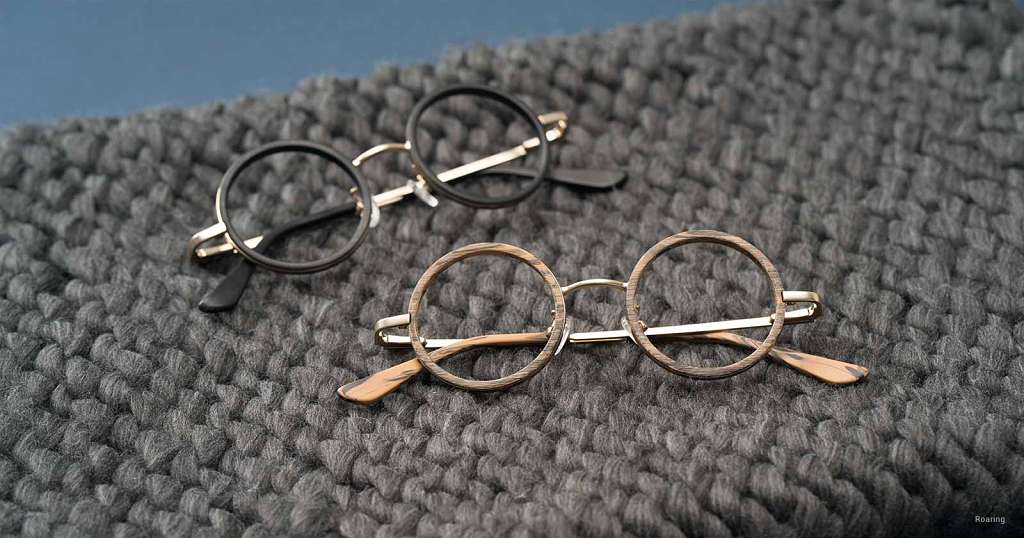 Roaring, in Black and Brown Wood
Next, we'll be presenting women's and men's Best Celebrity Eyeglasses. The nominees are…
Oprah in large square, black plastic eyeglasses-
Tina Fey in dark oval eyeglasses-
Gary Oldman in big square glasses-
And Ryan Gosling in modern, slim trapezoid glasses.
The winners? Everyone's dream couple that never existed until now, Ryan Gosling and Oprah.  Winfrey and Gosling are celebs well known for never being too afraid to don some spectacles. While Oprah's glasses take the cake for big, bold, and beautiful, Gosling wins with his sleek and modern, tortoiseshell trapezoid eyeglasses.
Symmetry, in Tortoiseshell
And now it's time for our Vintage Celebrity Eyeglasses Tribute. Let's start with 50s' celebrity heartthrob, James Dean. While Dean was known for rocking several different styles of eyeglasses, our favorite by far are his horn-rimmed browline glasses. Horn-rimmed glasses were one of the eyewear looks of the 1950s. After devil-may-care James Dean, we have Brigitte Bardot. This famous style icon and vedette was the epitome of French glam. Bardot's sweeping cat-eye framed eyeglasses will forever remain one of our looks from the 60s. And lastly, we have John Lennon. While he's known for having taught us how to imagine, Lennon is also known for his iconic round, wire-frame glasses.
Finally, we have Best Celebrity Eyeglasses of all Time. For us, this category has only one contender: everyone's favorite girl next door, Jennifer Aniston in some beautiful tortoiseshell eyeglasses. While she's known for having popularized The Rachel, she was also one of the first primetime celebrities to openly rock eyeglasses.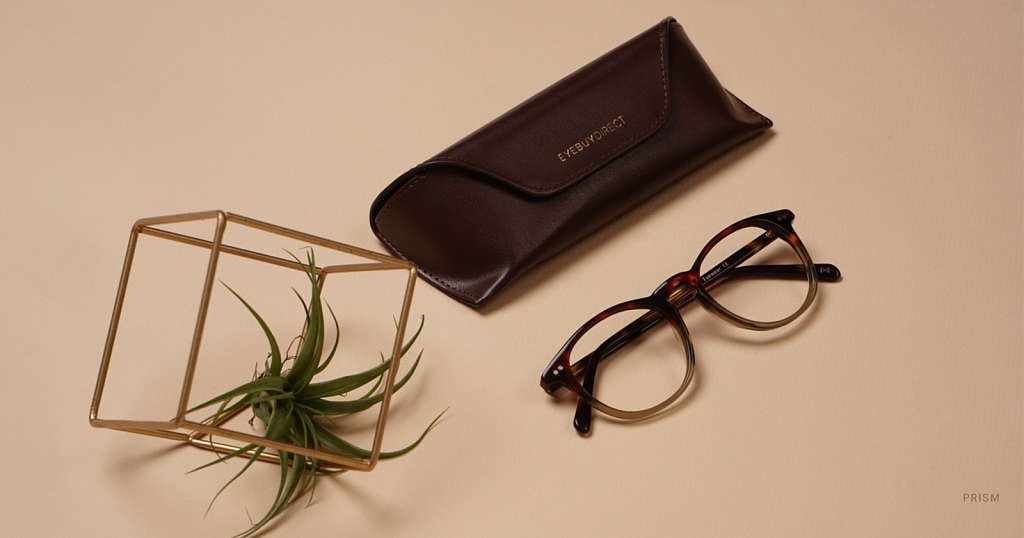 Now before we call it a wrap, we also have two honorable mentions for celebrity eyeglasses. First, we have Andy Samberg in semi-translucent, rounded-square maroon glasses for Celebrity in Glasses Who Looks Like a Hipster Working on Their Screenplay in a Cafe. Quite a long and specific title we know, but we want to make sure that credit is given where it's due. After that is Johnny Depp in dark round glasses with light blue tinted lenses as the Shadiest Guy You Know. All these years of Depp managing that perfect balance of kinda creepy but also alluring and his penchant for tinted lenses easily award him this title. 
There you have it, folks! Thank you for tuning in. Now, if you're thinking to yourself, "I'd sure like a pair of glasses like Jennifer Aniston," you're in luck. Eyebuydirect has hundreds of styles of eyeglasses to match any look. And if you want to add tinted lenses to your eyeglasses frame, we can do that too (just pick Sun choosing your lenses). Not sure where to start? Check out our most popular frame styles!