Clear cat eye glasses are a 1950's inspired homage to silver screen starlets like Marilyn Monroe, and daring trendsetters like Brigitte Bardot and Grace Kelly. They radiate an enigmatic, feminine glamour and will have you feeling like the cat's pajamas. Their charming, vintage aesthetic holds a universal appeal, suiting a wide range of ages and personal styles.
In no danger of being a copycat style, clear cat eye glasses are refreshingly unique, combining old school appeal with a cheeky sense of humour. They are full of character: no glamour puss wearing a pair of these glasses could ever be a mistaken for being a wall flower. They are fun, fashionable and a little cheeky. What's not to love?   
Finding the purrfect pair for you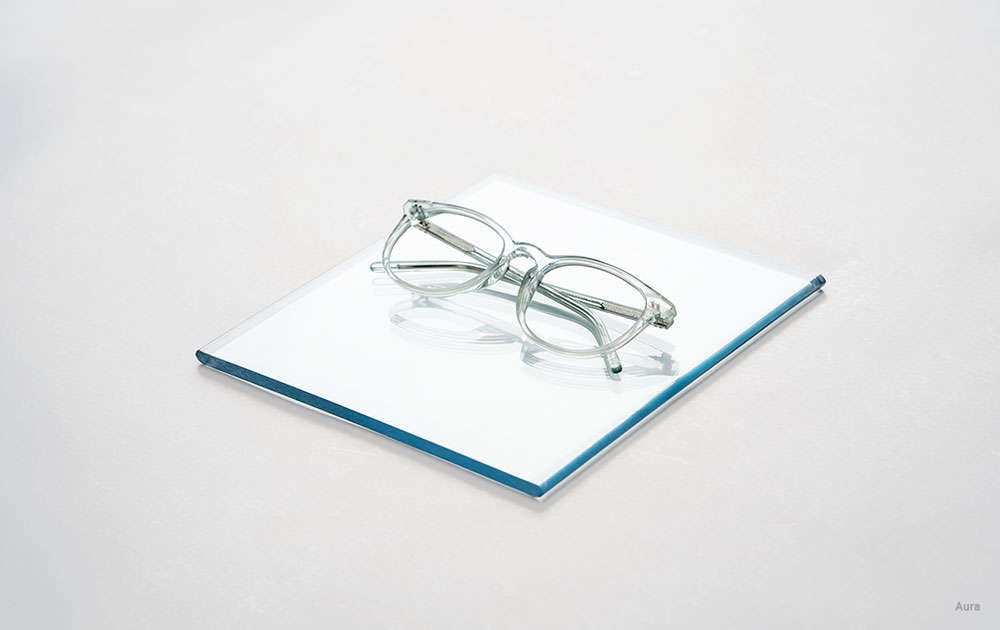 Aura, in Translucent
These ultra flattering glasses mimic the shape of a cat's almond eyes, turning up at the outer corners and complementing the wearer's eyes and cheek bones.  The bold brow line of the glasses frames the wearer's face. Whilst many of the glasses in our range are unisex, this divinely feline style is as feminine as they come.
But there's more than one way to skin a cat, and with our fantastic range of clear cat eye glasses you can go for discreet or you can go for daring. Our choice spans from subtle colours and understated, delicate cat eye curves, to bold and daring eyewear in a range of dramatic colours. You can choose a large pair to frame your face and make a statement. Or, a more slim line pair will flatter your features without totally stealing the limelight.
But really, there should be no pussyfooting around when it comes to this style. You can let your imagination run free and get creative with this rad eyewear, even choosing a bejeweled pair. Maybe you could dabble with some daring ornamentation on the frames of your clear cat eye glasses, à la Dame Edna Everage. After all, can you ever truly have too many decorative rhinestones?  
You could also opt for something a little different, a more modern take on the trend. In the 1990's, ultra slim line cat eye styles began to appear. Modern and cool, the style was a nod to the past with a bold dash of futurism. And if you hadn't heard, the 1990's are back in style. Celebrities such as Bella Hadid have been spotted wearing ultra slim cat eye frames, and the striking shape is a fantastic addition to the range of styles these glasses are available in.  
We can't have you looking like any run of the mill moggie. Our range of clear cat eye glasses will have you grinning like a Cheshire cat in no time. Check them out here.