For decades, cat eye glasses have enjoyed a warm spot in the fashion world's limelight. When they first rose to popularity in the early 1950s and 1960s, the flirty style was the eyewear of choice for Hollywood's brightest starlets. Everywhere you looked, it wasn't uncommon to spot tabloid photos of Audrey Hepburn or Marilyn Monroe donning them. The upturned edges of these vintage favorites added an instant aura of playful charm. Currently, this exceptional glasses style has persisted in modern fashion. Now it's your turn to turn heads and break hearts. The only question left, is: Which face shapes suit cat eye glasses?
What is the best face shape for cat eye glasses?
Cat eye glasses suit oval faces just perfectly. When it comes to eyewear, people with oval faces can rock just about any type of glasses they have their sights on. Their facial features are equally proportioned, so it's really no surprise that even a unique style like this is within their fashion options. The upswept outer edges, thicker temples, and rounded lenses — It all looks natural on an oval face!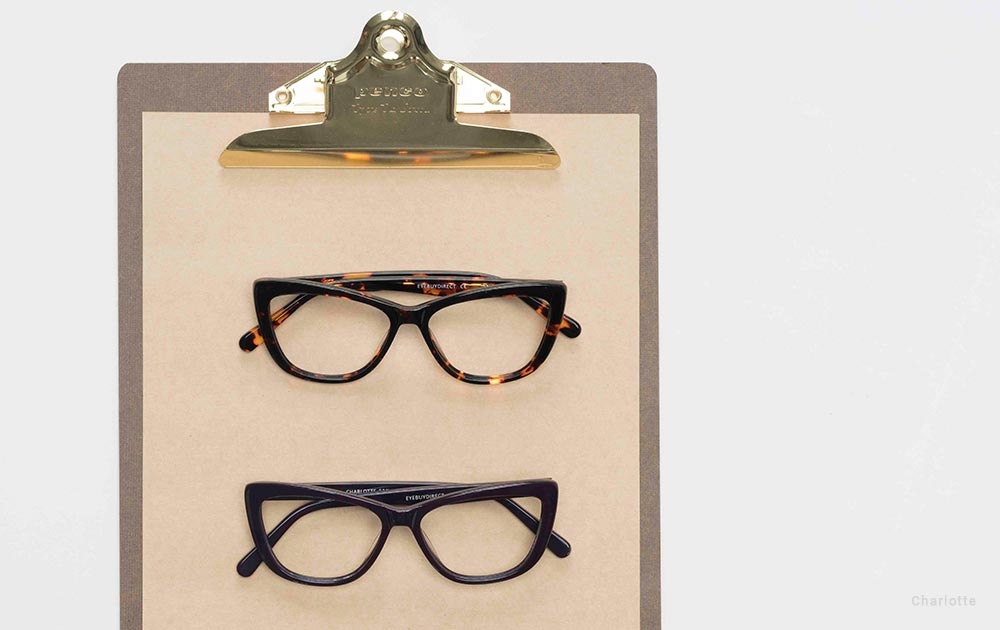 Charlotte, in Tortoise and Purple
Cat Eye Glasses and Sunglasses for square faces
If you're still wondering which face shapes suit cat eye glasses, people with square faces should be relieved to hear that they work just as fine! When it comes to all types of glasses, eyewear lovers with square faces have the chance to be bold and expressive. The key is to select frames that are rounded or oval. If a person with a square faces chooses to wear a square or rectangle frame, it's more than likely that it will give off the illusion that their face is more boxy than it actually is! Round frames give excellent contrast to a square face's strong lines, so a pair of cat eye glasses with more rounded lenses will keep you looking sharp and excellent.
Diamond faces also look great in cat eye glasses. However, people with this particular face shape should be wary of the dimensions of their particular pair. Be sure to select a pair that are more narrow than wide. This choice will keep your facial features symmetric and centered around your nose and cheeks. If you get a pair of that are larger, you might run the risk of making your facial features appear unbalanced!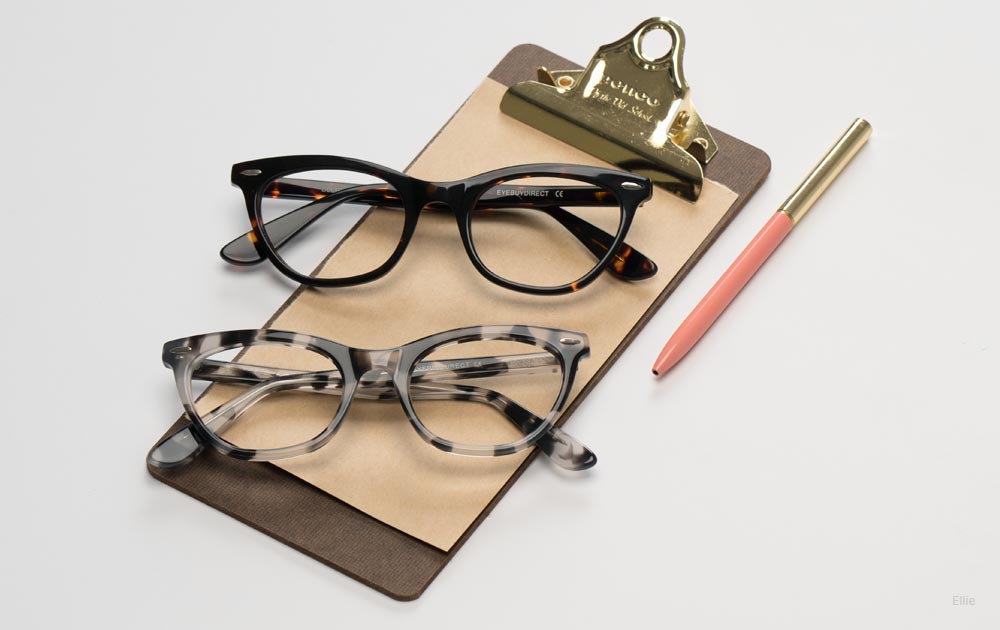 Cat Eye Glasses and Sunglasses for round faces
All in all, people with round faces will have the most difficulty rocking a pair of cat eye glasses. However! If you came here to learn which faces shapes suit cat eye glasses, this news shouldn't disappoint you too much! You just have to be a little more specific with your selection. A key feature of cat eye glasses is their rounded lenses. In most cases, people with round faces should avoid glasses with round frames. A more narrow pair can help alleviate that problem.
And now, here's a quick sidebar from which face shapes suit cat eye glasses. While the options available to everyone is pretty great, just wait until you find out that the cat eye style also looks great on sunglasses. Regardless of what your outfit looks like, a pair of cat eye sunglasses puts an extra amount of sass in your attitude. They're perfect for vacation outings, shopping trips, and anything in between. If you're feeling curious, come swing by our store page for a great selection.
In the past, aficionados of cat eye glasses were mostly characterized by their eccentric beehive hairstyles and pencil skirts. Lucky for you, the style has spread over to match any kind of aesthetic. A pair of cat eye glasses in black, paired with a sleek and formal uniform, can speak wonders about sleek fashion sense and personality. On the other hand, a pair of cat eye glasses with a bright pop of color can give your face an eye-catching glow, and bring an element of fun to any cute get-up.