Reviewed by: Dr. Matthew Miller, OD on June 24th, 2022
The perfect pair of sunglasses is hard to find — so once you do, you'll probably want to wear them every chance you get. And who wouldn't? Not only are sunglasses the cherry on top of any outfit, but they're also key to keeping your eyes safe and healthy.
However, having an eyewear prescription and finding the perfect pair of sunglasses can be extra challenging. Picking up any pair of shades whenever, wherever doesn't really cut it. They may look great, but the darkened lenses and lack of prescription make it nearly impossible to see, which totally defeats the purpose.
At Eyebuydirect, putting prescription lenses in sunglasses is simple — so not only will you be looking great and protecting your eyes from the sun, but you'll also be seeing clearly, too!
But where to start?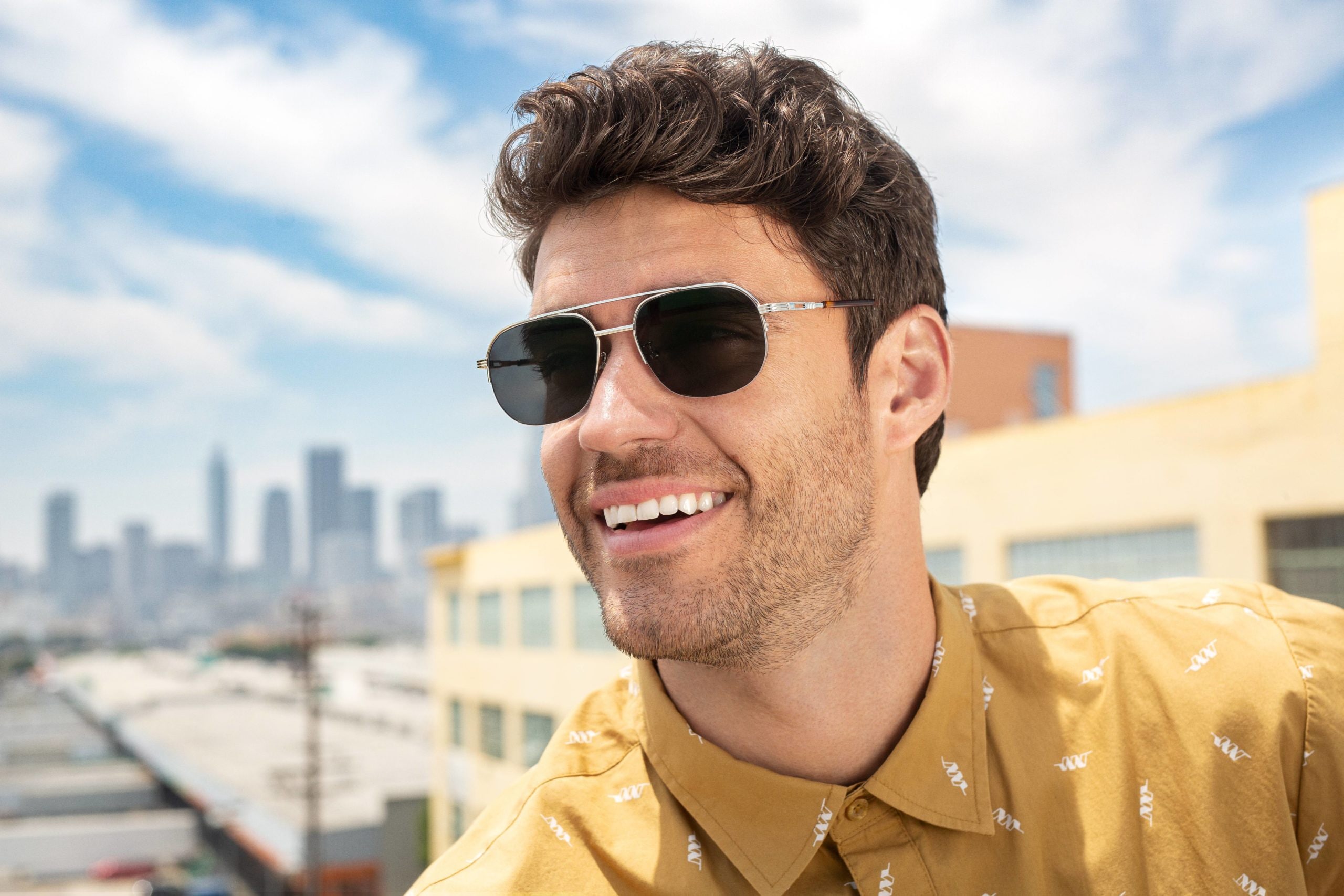 Carlson, in silver
Can any sunglasses be made prescription?
First things first, find your favorite frames — we have thousands of styles to choose from, and most sunglasses can be made into prescription sunglasses, so you can pick something that suits your personal style and your vision needs!
Once you've selected your frames, it's time to select lenses. Here's where you get to customize your shades with special tints and coatings to complement your lifestyle. If you spend a lot of time outdoors, polarized lenses might be for you. If you're primarily wearing your sunnies as a fashion accessory, a colored tint is a fun and playful option.
What about light-adjusting lenses?
Both Transitions® lenses and prescription lenses have their own benefits, and the decision is totally up to you.
While prescription sunglasses don't offer the convenience of automatically adjusting to sunlight, you can confidently know that the level of UV protection will always be effective and consistent. A separate pair of sunglasses also allows you to change up your look and have fun with different styles.
As always, consult with your eye doctor if you need help determining the best option for your vision and lifestyle. The ophthalmologist can also give you your most up-to-date prescription to make sure your vision is as sharp as possible. 
Completing your look 
Never again will you be squinting through a pair of prescriptionless shades! Seeing clearly and protecting your sight is key to optimal eye health. So why not look great while you're doing it? See our prescription sunglasses to find your perfect pair today!