Some people have glasses faces. It's great if you can pull off multiple styles to wear with every outfit you own. However, some people don't. If you belong to the majority who only suit certain types of frames, we have a handy tip to help you mix up your style in a new and contemporary way—clear eyeglasses frames.
Sometimes, black eyeglasses can be too overpowering. Sometimes, thin metal glasses just don't fit with the look you're going for. Even your favorite colorful frames can clash with what you're wearing. So, how do you get the most out of your glasses while still looking your best? Clear frames suit pretty much everyone. The understated nature of clear eyeglasses is perfect to give a nod to the traditional bespectacled look, while keeping things subtle and stylish.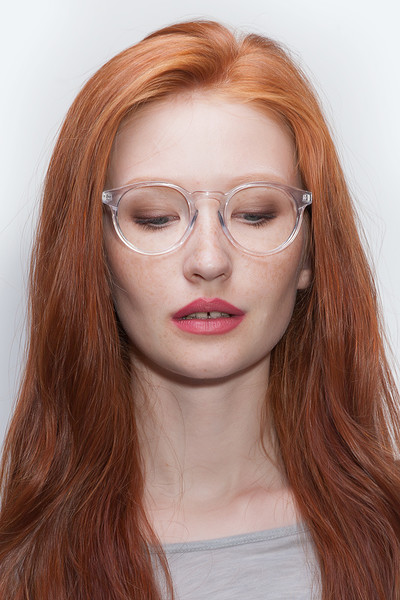 Image: Theory eyeglasses in translucent
We have a number of clear frames so you can definitely find the perfect pair for you. They're the new rimless eyeglasses, you just won't look like your Grandad! Our premium brand, RFKLT Eyewear, boasts our most fashionable clear frames if you're looking for something special this spring. For a classic shape with a modern twist, we have Theory eyeglasses in clear. The more adventurous spectacle wearer can try our clear colors with our Aura eyeglasses, in 5 different shades.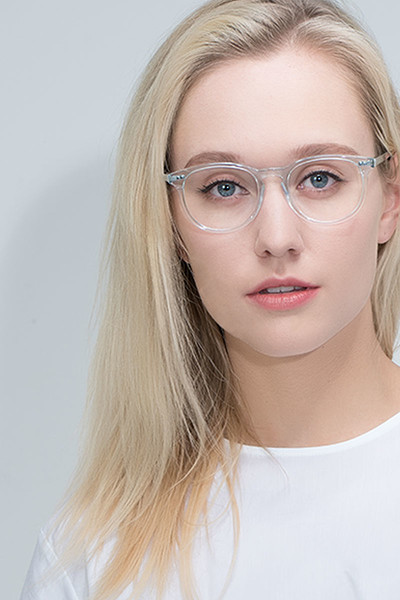 Image: Aura Eyeglasses in Celeste 
Whichever style you go with, it's a sure bet that clear eyeglasses will look great on everyone. If you're looking to buy glasses, but our geek glasses ain't yo thing, it's a no-brainer. If you want to be ahead of the trend and can't stand the thought of looking like everyone else, clear glasses are for you too. They look great, suit everyone so why not transition from winter to spring with new clear glasses in 2017.