Ready for a routine eye exam, but not sure what to do? 
As we continue adapting to new ways of living during the global coronavirus pandemic (COVID-19), things like routine eye exams are coming back into focus. If you're feeling a little lost when it comes to who's open, what services are available, and where to go — keep reading.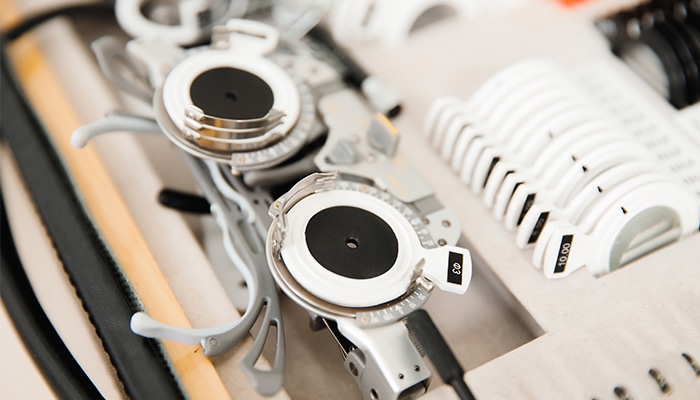 Start by calling your regular or local eye doctor and ask if they're taking in-person appointments right now (P.S. — if you're in need of an eye doctor, our friendly Eye Doctor Locator service can help!). If they are, they'll likely have strict hygiene procedures in place (masks for all, potential temperature checks to warrant entry, waiting room limits + social distance feet markers, plastic guards between doctor and patient, and regular hand sanitization of any pens needed to fill out forms, etc.). They may ask you to wait outside or in your car until it's time for your appointment. The important thing is: keeping your eye health up to date, while feeling confident about protection from COVID-19 risks. 
Since all offices will have their own set of procedures and precautions, it's important for you to ask them ahead of time to clarify if they have any specific instructions. And if you're not fully comfortable making an in-person visit just yet? Speak with your eye doctor to voice your concerns,  and discuss your options so you can keep those peepers clear as day. 
If you've already had your yearly eye exam, see our latest frames for an eyewear upgrade. And for those still waiting to get their vision checked — it never hurts to just look, right? With 1000+ styles, you never know what you might find!