Have you ever wondered which color glasses suit your skin tone?
It's a simple question but getting a pair of eyeglasses that look good against your skin color can be the difference between a style savior or a fashion faux pas. We'll be releasing a series of skin tone posts over the coming weeks to give you a helping hand and make choosing glasses for you skin tone a breeze.
Before we give you the tips, we'll provide a short summary to help you decide which skin tone suits you best. This is the crucial step of the process so take some time to figure out which skin tone you belong. Then we'll tell you which glasses you will suit more than others.
So, without further adieu, let us give you a quick summary of what to look for.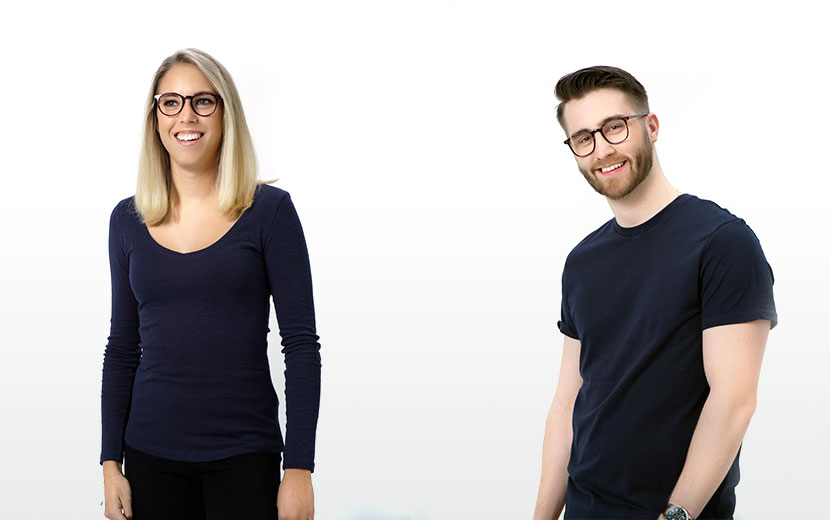 Eyeglasses for Light Skin with Warm Undertones
If you have paler, peachy skin with green or yellow undertones, this is you. The best choice for this skin tone is either strong colors or warm neutrals. Blues or lighter colors are a no go unless your goal is to look washed out.
Recommendation: Prism in chestnut
Eyeglasses for Light Skin with Cool Undertones
A pink or blue cast to lighter skin tones would land you in this category. Stay away from strong yellows and green hues, but complement your complexion with blues, pinks and cool neutrals.
Recommendation: Symmetry in ocean tide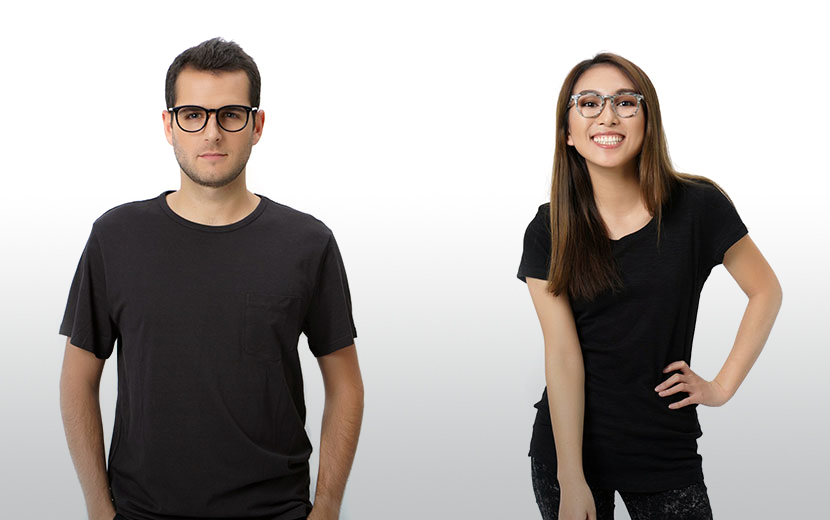 Eyeglasses for Medium Skin with Warm Undertones
Go for complementing neutrals and earthy tones. These will complement your medium skin with green or yellow undertones. Bypass the jewel tones and stick to a warm brown or tortoise frame.
Recommendation: Lucid in warm tortoise 
Eyeglasses for Medium Skin with Cool Undertones
Strong blacks and dark grays are a safe bet if you don't want to go for a blue, purple, or blue-toned red, which would also work. This medium skin has pink or blue undertones too, and looks amazing with jewel colors.
Recommendation: Shade in striped granite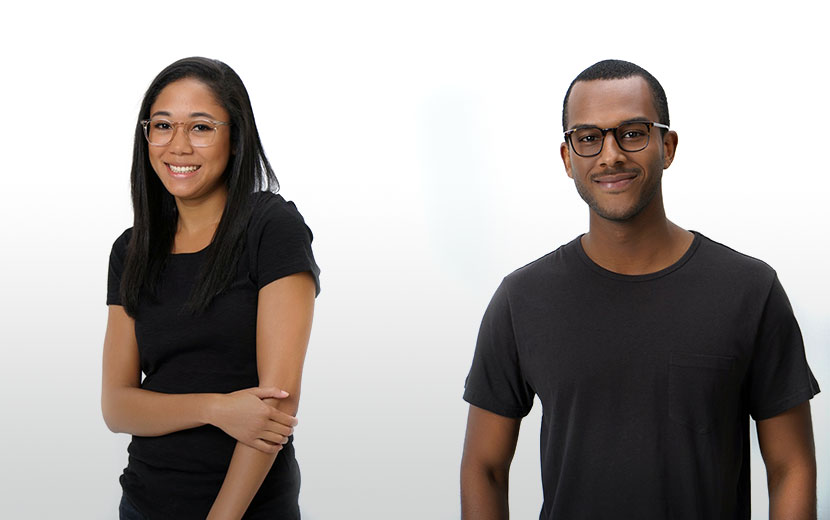 Eyeglasses for Deep Skin with Warm Undertones
A golden cast to a deep skin tone is a good fit for this category. Brown, green and gold work well. Any tortoise should be your best friend, so don't be scared of these either.
Recommendation: Sequence in striped amber 
Eyeglasses for Deep Skin with Cool Undertones
Any smokey colors or blue-based shades go perfectly with this skin one. The blue and pink undertones match beautifully with blacks or purples, so stick to these for a real fashion friendly frame.
Recommendation: Eloquence in marbled hazel 
Handy Hint: If you're still unsure as to the undertone of your skin, don't worry. An easier question to answer is which jewelry do you suit-gold or silver? If you suit gold, you have a warm undertone and if you suit silver you have a cool undertone. It's easier, right?
Tortoise eyeglasses also work well with the majority of skin tones so check out our Spring Tortoise trends to get on top of your style game.
So there you have it. Stay tuned for more in-depth info on each category, but in the meantime, check out our comprehensive Color Guide, play around with colors and find the glasses that suit your skin tone best. 
Stay colorful,
Tom