Vintage Enthusiast Bianca Picks 20 Stylish Frames Under $20
When we first stumbled upon Bianca Marcia, we were so charmed by her vintage and quirky style, (not to mention her vintage-inspired eyeglasses!) that we asked her to share some #eyebuydirect inspiration. Bianca created a collection of 20 frames (all under $20!) to share with all our EyeBuyDirect glasses lovers. Take a peek into her style below.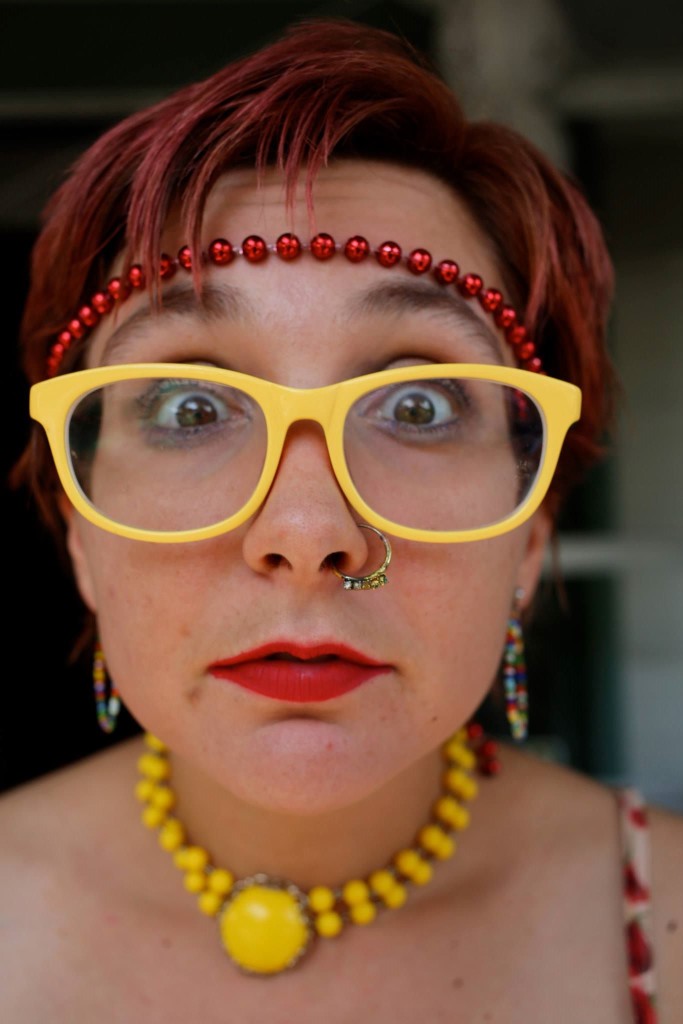 EBD: Tell us about yourself.
Bianca: I am a multimedia artist with a concentration in theatrical costume design and stage properties. This work includes figure modeling for art classes, theatre/wardrobe roadie, personal assistant, teacher, makeup artist, performance artist, and front woman of a band.
EBD: Tell us about your style.
Bianca: I describe my style as eclectic and reactive. I am not really into trying to look "pretty." I like to look interesting. I am not afraid to experiment with my look and take a lot of pride in mixing things up. I try to think outside of the box and am not afraid of fashion fails. They come with the territory, but I always learn from them.
EBD: And your glasses?
Bianca: The only time I don't wear glasses is if I am going swimming or dancing.  I have broken many pairs flinging them off on the dance floor and having them trampled.  But that is another thing that is great about EBD, it does not cost a fortune to replace them. I was looking for a practical alternative to contact lenses and found EBD.  The prices and selection were fantastic, and I have been a loyal customer since.  I have told scores of people about EBD.  Most of my family and many of my friends are now loyal customers, also.
EBD: What are your tips for buying glasses online and wearing them well?
Bianca: Try on different styles and see what you like. There is an enormous selection at EBD. Not to mention the glasses are fashionable, accessible, and a quality product; a combination that attains and retains loyal customers. Also, I suggest having a ruler so you can physically see the size of the lens and frames on your own face. Wear your glasses with confidence.  If I feel good, I look good.  The same will be true for you.  It is that simple. Try it!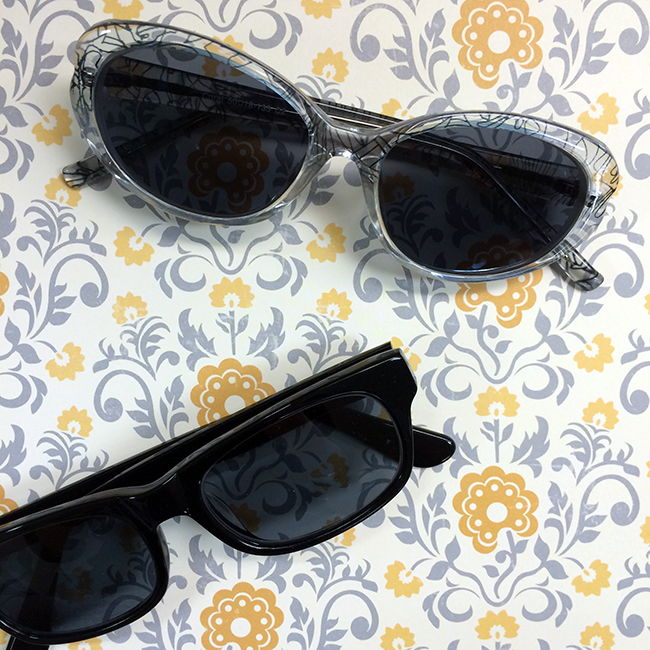 EBD: What's next for you?
Bianca:  I am in the process of launching my own vintage/salvage business, "Biancat's Meow". People are always passing things my way because they know I will make good use of them, personally or in the theatre, or by finding them the right home. More and more we are living in a "disposable culture" and I want to combat that; and hopefully make some money in the process.  BTW, used eyeglasses are eminently recyclable!
EBD: Tell us about your 20 under $20 Collection.
Bianca: I am partial to dramatic frames, as I work in the theatre and glasses are a statement accessory.  Coral is cool because you rarely see people in clear glasses, and I think the black design adds a nice flavor, not to mention you can't beat the price point.  I like the large size and bold colors of the Jems. I have them in yellow, but I also like the uniqueness of the white. The Pionersky, Uglich, and the Gvardeysk have a real vintage and geek chic appeal.  Both of the Ketchum patterns remind me of animal print. I really like the bold and hard shape of the Istra.  I LOVE cat eye glasses, and the colors of the Lieksas are fantastic.  I actually had them in blue, but they were a casualty of a dance party.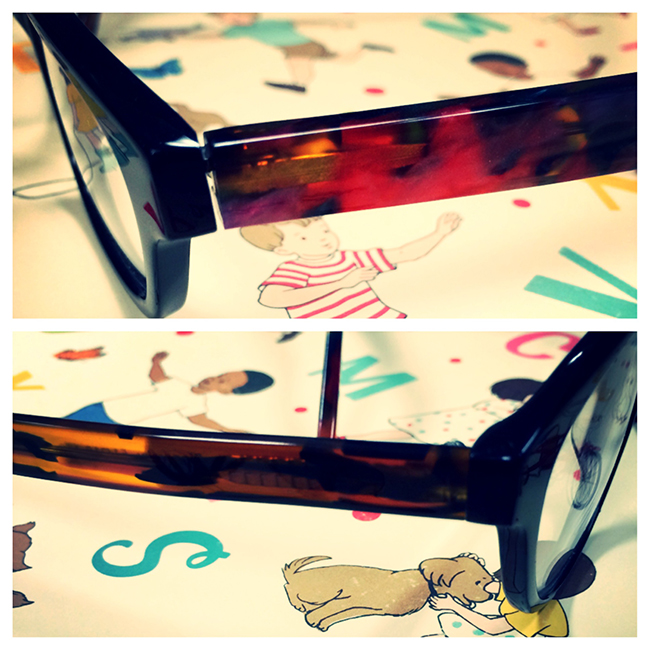 1. Jinny in Black/Green for $12
2. Jinny in Black/Brown for $12
3. Gvardeysk in Black for $19
4. Coral in Clear for $6
5. Lieksa in Blue for $9
6. Lieksa in Purple for $9
7. Jem in Yellow for $19
8. Jem in White for $19
9. Kalmar in Burgundy for $19
10. Ketchum in Brown for $19
11. Ketchum in Gray for $19
12. Uglich in Navy for $15
13. Istra in Black for $9
14. Pionersky in Black for $19
15. Covina in Purple for $6
16. Covina in Blue for $6
17. JB-8453 in Brown for $9
18. Sutherlin in Tortoise for $19
19. Adeline in Purple for $19
20. Makushino in Brown for $19