If you have trouble with your eyeglasses or sunglasses fitting your head a little too tightly at the temples or always slipping down your nose, our 'Asian fit' glasses (otherwise known as low bridge fit glasses) can help. 
But what does 'Asian fit glasses' mean? Let's take a look at some features that might make a pair of eyeglasses or sunglasses more comfortable for people of Asian descent, even though these glasses are not limited to people of Asian descent. Anyone with rounder faces, more flat facial features, lower nose bridges, and higher cheekbones can benefit from specially-designed frames for a comfortable fit and wear.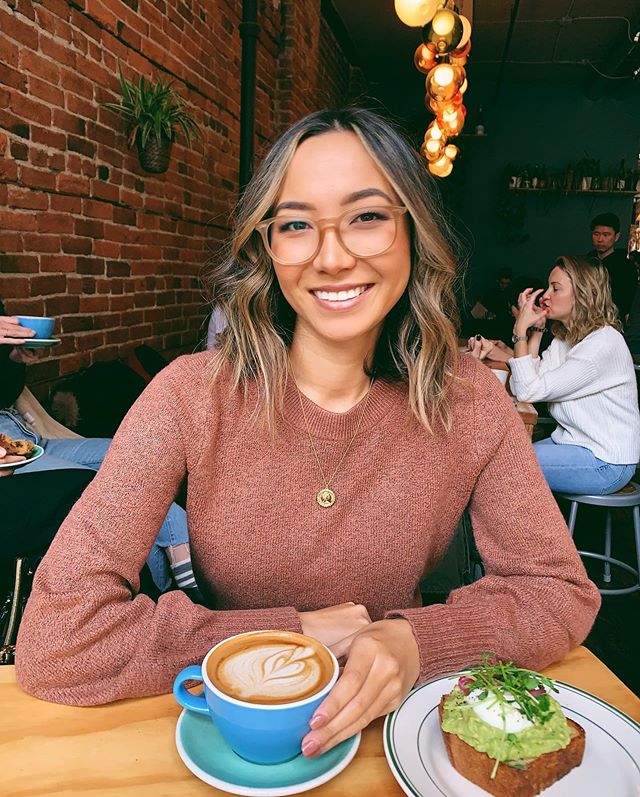 Aura, in matte champagne
Extra nose pad features
Asian fit glasses frames are designed with slightly bigger nose pads. The increased surface area of the pads helps prevent annoying nose-slippage, especially if your nose is less sharp and angular. There aren't many things more frustrating than your glasses constantly slipping down or falling off your face, so this feature is a must.
Adjustable nose pads also make a frame more suitable for those of us with low nose bridges. If they feel too loose, you can gently bend them inward for a tighter fit, and vice versa.
Temple arm angles
The temples (the bars that reach behind your ears) of these frames are fitted so that they are slightly further apart at the temple tips than they are at the lenses. This provides a little bit more space and prevents them from rubbing against your cheekbones. 
Tilted lenses
The lenses of Asian fit glasses frames are slightly angled so that their tops lean away from your face. If you have higher cheekbones, they can sometimes touch the lenses of some glasses frames causing, your glasses to move when talking or smiling. The slight angle of the lenses on low bridge fit glasses stops this from happening, keeping your glasses or sunglasses steady and secure — right where they should be! These features, while pretty subtle, make a world of difference for some people.
So, if you're of Asian descent or have more round facial features with higher cheekbones and a lower nose bridge, and you sometimes have trouble with uncomfortable or unstable eyewear, our curated selection of low bridge glasses might be just what you need to solve your eyewear woes.