You don't realize how important the tiny nose pads on your glasses are until they're gone. There's nothing worse than a missing nose pad. Metal frames can scratch your skin, or these missing bits make your glasses fit wonky. Over time, nose pads are one of the most common things that need to be repaired or replaced. Eyeglasses are an investment, and it doesn't make sense to buy a whole new pair because they need a tiny repair. Get ready, because it's time to learn how to replace nose pads on glasses.
If you've lost one of your nose pads or they're just getting worn-out, here are some tips on how you can replace them.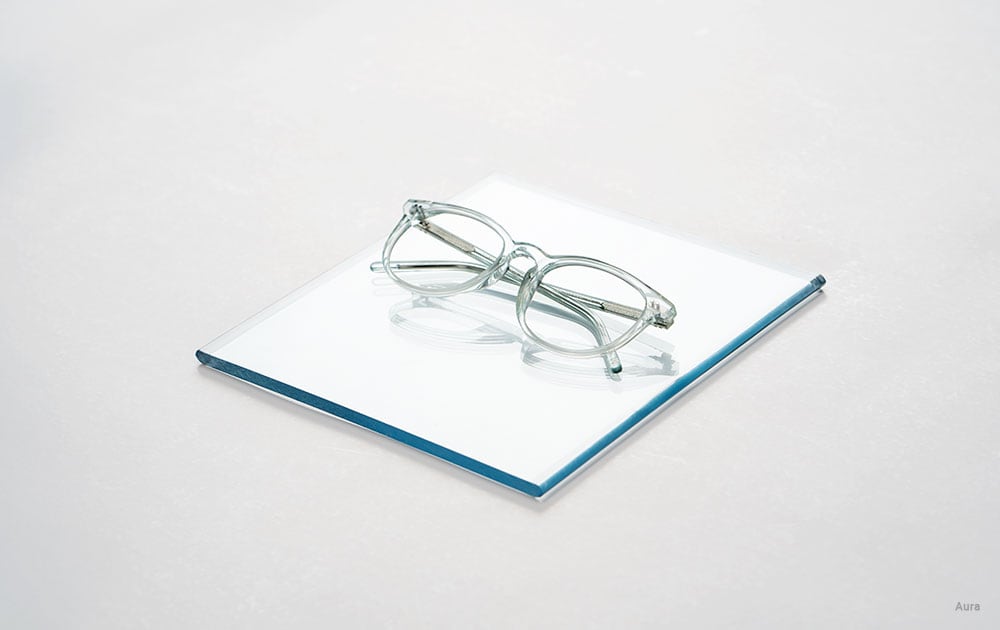 Aura, in Translucent
Choose the Right Shape and Size
Nose pads are almost as customizable as the glasses they come with. In fact, some designer frames come with branded nose pads that have the company's logo. These businesses often sell replacement nose pads.
However, for those who want a cheap and easy solution, you can buy nose pads at a variety of locations: online, local markets, and eyeglass repair shops. Because fit is so important when it comes to your glasses, you need to find a nose pad that matches your other one in shape and size. If this is off, it can make your frames misaligned and cause pain or discomfort.
The three things to keep in mind in how to replace nose pads on glasses.
Shape: Oval, teardrop, button, D-shaped, etc.
Size: Nose pads are sold in millimeters and are measured from top to bottom.
Material: They are usually made of silicon or some type of plastic.
Also, there are three main kinds of nose pads:
Screw-in
Push-in
Adhesive
How to Replace Nose Pads on Glasses That are Screw-In
The most common type of nose pad is the screw-in. Although it may take patience to mount, it's not terribly difficult. All you need is your replacement nose pad, screws, and a screwdriver. It's always best to have your original screws, but if you lose them, you can purchase an eyeglasses repair kit. These kits contain several sizes of small screws and a screwdriver.
Once you're ready, follow these simple steps:
Place the nose pad on its mount on your glasses and align it with the screw hole.
Use a magnet to put the screw into the screw hole.
Remove the magnet using a horizontal movement.
As you tighten the screw with your screwdriver, hold the glasses so the screw head faces upwards.
How to Replace a Push-In or Adhesive Nose Pad
Both push-in and adhesive nose pads are simple to install and require no additional hardware. For a push-in nose pad, just push the old nose pad off with your finger and snap on the new one.
Adhesive nose pads are usually used for eyewear that don't have nose pads. They're perfect if you need additional comfort. To use them, peel away the paper backing to reveal the sticky side of the nose pad. Then apply it to the portion of the frame that touches your nose.
It May Be Time for Some New Glasses
If your nose pads are starting to wear out, it may be time for a new pair of glasses. Even if you love your old frames, you can always have a variety of eyeglasses so your favorite pair doesn't wear out too soon.
At Eyebuydirect, we sell stylish and dependable eyeglasses at reasonable prices. But that doesn't mean we don't take quality seriously. We ensure customer satisfaction by including a 14-day Fit & Style Guarantee and a 12-month Product Guarantee with every pair of glasses we sell. If you're ready for a new look, peruse our catalog for an incredible selection of fashionable eyewear.