For a lot of us, glasses can be an important extension of our fashion sense and personality— so naturally, it can be hard to say goodbye to an old pair of frames. Maybe your style has changed and they just don't match your aesthetic anymore. Maybe you've started using contacts recently. Maybe you've just moved on to a brand new pair. Whatever the situation is, chances are you want to avoid just having your dinky old frames gathering dust in your bedroom drawer. That's why we're here to give you some tips on what to do with old eyeglasses.
Here's a quick rundown on what to do with old eyeglasses:
See if one of your family members need them
Donate them
Learn how to recycle them properly
Before getting rid of your glasses, it's important to be 100% sure that they don't have any other uses. Consider a few of the potential purposes they might have, and keep your mind open! If they're simple reading glasses, do you have a family member that could use them? Do you or a friend have ideas for a halloween costume that might incorporate glasses?
If you're still reading on, chances are none of those things were relevant to you. If that's the case, then here's our next best suggestion: donating your old eyeglasses! When you're ready to move on from any type of wearable item, such as clothes or socks, the donation route is always a great option. Donating your unwanted eyeglasses to a person in need is always extremely helpful, since proper eyesight is an extremely vital thing for individuals from all walks of life —  regardless of the time of year, age of the recipient, and occupation they have.
Giving a person the ability to complete their daily activities and carry out their job with more precision is an extremely generous thing to do. Not only is the process easy, it also has the potential to drastically better someone's quality of life. We highly recommend starting with your local area's non-profit charities. Searching for them on the internet couldn't be easier! While a majority of organizations accept eyeglasses donations at a close-by physical location, many also accept mail-in donations.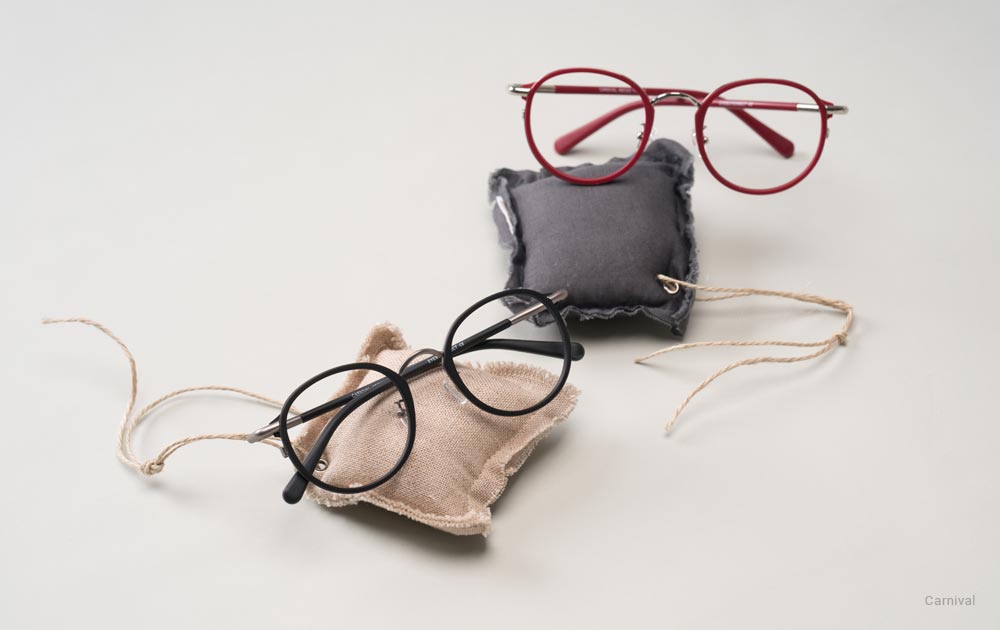 Carnival, in Matte Black and Matte Red
After considering all of your options on what to do with old eyeglasses, you might come to a certain conclusion: sometimes the best thing to do is simply let them go. If you're looking to dispose of your old eyeglasses, you might be wondering, "are glasses recyclable?" There's no need to worry, because it's simple to do: Just pop out the lenses first, and toss them in your blue recycling bin. It doesn't even matter if your frames are made out of acetate, metal, or plastic after that! The most important thing you have to do is separate your lenses from your frames.
At the end of the day it's easy to feel sentimental for your old things, but don't live in the past! After you've finished deciding what to do with old eyeglasses, why not start searching for your next favorite pair? At Eyebuydirect, we offer a huge amount of choices to inspire a new start for your fashion life. Regardless of your unique fashion style, we guarantee that you'll find your next perfect match.